Disability & Neurodiversity Hiring - The Future
Zavikon is changing the unemployment/underemployment outcomes for those who are neurodivergent or disabled.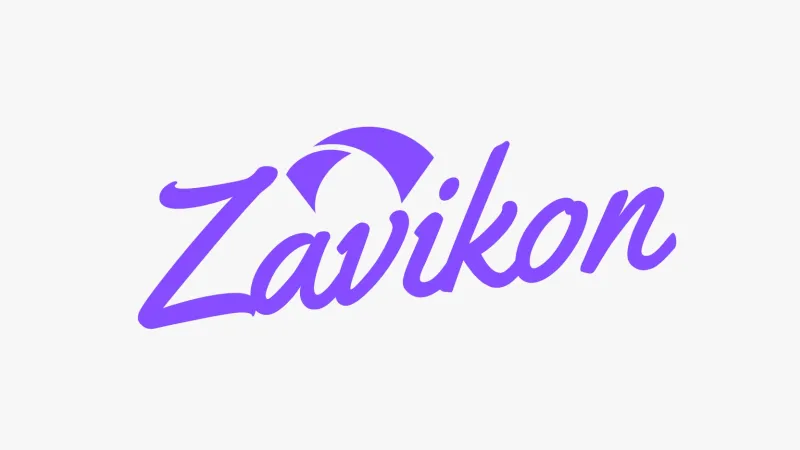 Project Description

Zavikon, an employment agency whose mission is to place neurodivergent individuals and those with disabilities in career-oriented, meaningful jobs.
 Zavikon is addressing a critical social and economic issue, unemployment and underemployment in the neurodiverse and disabled populations. 
15% of humanity has a disability. 

96% of disabilities are invisible. 

Just over one in four of today's 20 year-olds will become disabled before they retire. 

1 in 44 of those born in the United States today are diagnosed with Autism. 

The unemployment and underemployment rate for individuals on the Autism spectrum is 85-90%.

 
 Zavikon believes that the solution begins with education.  When employers are educated and given the opportunity to work with neurodivergent and disabled employees, we begin to chip away at existing stigmas.  Culture will advance when companies and people embrace this population and recognize the competitive advantage they provide.   
Companies are facing great challenges with finding and retaining talent. There are 15.1 million people of working age living with disabilities in the U.S., so research suggests that if companies embrace disability inclusion, they will gain access to a new talent pool of more than 10.7 million people. The GDP could get a boost up to $25 billion if just 1% more of persons with disabilities joined the U.S. labor force.
First, Zavikon is pioneering the model of a traditional recruiting company in the neurodiversity and disability space.  Using the constructs of a proven model to build a socially responsible company, Zavikon is tackling the important issue of neurodiversity and disability unemployment and underemployment.  This approach has not been utilized prior to Zavikon.  
Second, Zavikon is helping other business incorporate neurodiversity and disability hiring into their Diversity, Equity, and Inclusion programs for the first time.  Even though neurodiversity and disability are the largest underrepresented group, they are often left out of DE&I programs.  Companies that open their minds, hearts, and doors to our candidates find that they also inject compassion and empathy into their corporate culture which positively impacts all employees, employee resources, and even bottom-line revenue. 
Finally, given that the unemployment and underemployment rates are 85-90% for autistic individuals alone, many of our candidates have never been given a chance.  Zavikon is often placing them in their first professional job.  Few firsts are a monumental as landing your first job and launching your career. 
Zavikon is seeking funding to help us scale this critically important mission. We have experienced some exhilarating wins thus far and know our venture is important and scalable.  That said, the sales cycle has proven to be longer than expected. We believe we are on the cusp of exponential growth, but in the meantime, we need financial help so that we can hire talent from the community we serve to help us meet all of the demands from our job seekers and employers.
This financial assistance will be used to support our goals by funding Zavikon in order to address this critical issue, we need to change hearts and mind, and change takes time.  
Our team to date is comprised of Rebecca Beam, Founder & CEO and Hilary Kokenda, Co-Founder & COO.
Prior to launching Zavikon, Rebecca was a founding advisory team member launching MindSpark, Inc. whose mission was to train and employ adults on the autism spectrum in technology careers. After MindSpark's acquisition by auticon, Rebecca became President of the US operations leading the US expansion and driving growth. As a veteran of the tech sector, Rebecca's career has included senior leadership roles sourcing and developing human capital with high-demand skill sets for the area's leading tech firms, including Fortune 100 and 500 brands. Rebecca believes there is a job out there for everyone to apply their talents and skills in a meaningful way and she is dedicated to being a bridge to an inclusive working world. She is passionate about opening doors for all individuals with disabilities or those who are neurodivergent to achieve career success. In 2019, Rebecca won the prestigious Milestones Visionary Employer Award. Rebecca serves on the board of Neurowrx. 
Prior to becoming a founding member of Zavikon, Hilary spent 10 years at The Walt Disney Company as a technologist supporting business solutions and processes.  Hilary's primary role throughout her career has been to bridge the communication gap between technology resources and the businesses they support at Fortune 500 companies. Hilary's career has required her to work with individuals at all levels and drive change across all types of departments.  Through her wealth of experience in the corporate environment, she has recognized the need for and benefits of diversity, and she is passionate about being a bridge to an inclusive working world. Hilary holds a Bachelor's of Science degree in Mathematics/Applied Science from UCLA. 
Zavikon is a certified Women Owned Business Enterprise (WBE), Women Owned Small Business (WOSB) and Disability Owned Business Enterprise (DOBE).
We want to thank you for your consideration and support. Your generous financial backing is just the beginning to solve this critical social and economic problem. Together we can help companies become more compassionate employers and help our talented job seekers from the disability and neurodiversity community contribute and live healthier, happier and more fulfilled lives.
Updates
The Campaign FAQs
Frequently Asked Questions:
Please, replace this example content
Monetary Contribution
1 Supporter
Select this reward
Rewards
Monetary Contribution
1 Supporter
Select this reward