Alchemy of form and function-health tracker
Infallible resistance, unrivalled brilliance, High precision, state-of-the-art technology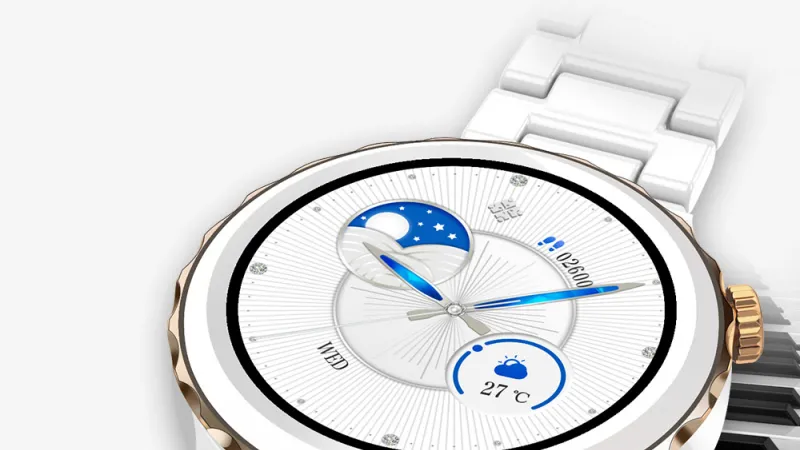 pledged of
$2,000,000
goal
0
Project Description
Story
We deeply care for human and our planet!  We create the exceptional smartwatch,the link between horological movement and human movement ,for health and work. We places the utmost importance on the quality of the materials to build your watch, which is Infallible resistance, unrivalled brilliance, exceptional performance,High precision, state-of-the-art technology.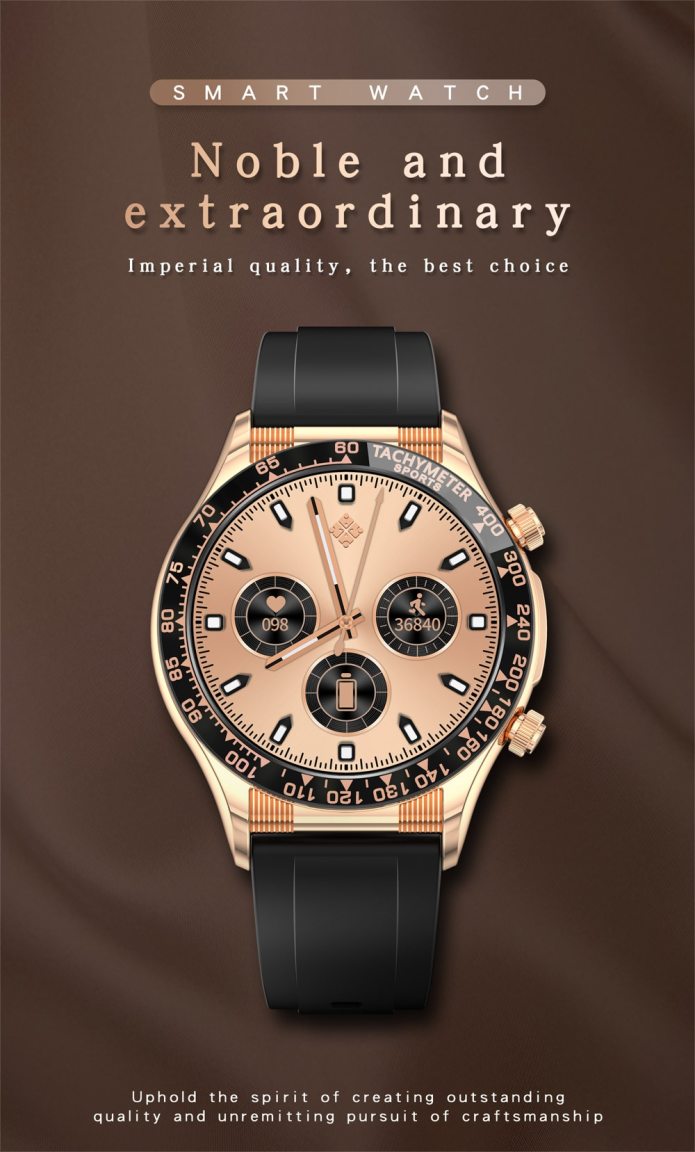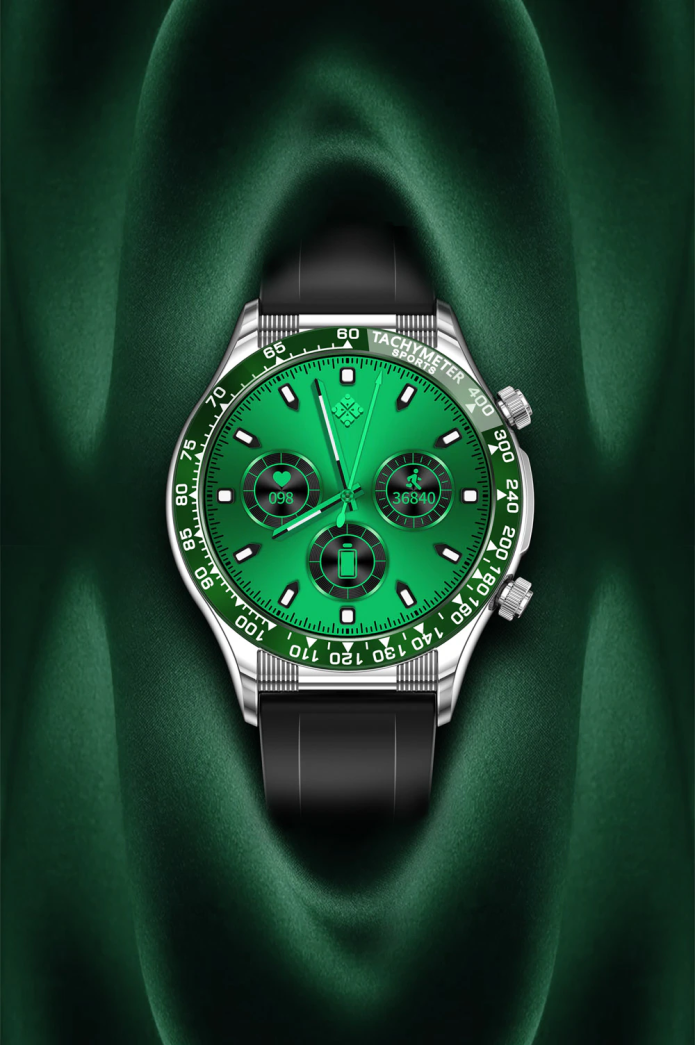 Multiple function,Intelligence enriches our healthy life!
Develop Healthy Habits
Monitoring your general activity,record the number of steps.activity distance.calorie consumption.etc. A health tracker which can adjust your exercise goals.
Sedentary Reminder
Long-term sedentary is not conducive to health,rest in time, relieve fatigue and change unscientific life, bid farewell to sedentary.
Scientific sleep monitoring
Monitor sleep time and quality in real time, record your sleep time,deep sleep, record data. Help improve sleep quality,record complete sleep structure and make improvements.
Heart rate & blood pressure
Our heart rate monitoring tracks your beats per minute, peak and low points,blood pressure measurement and even your resting heart rate, providing valuable reference for judging body condition.
Goddess exclusive function
When is registered as a female user.The physiological cycle function reminds the safety period menstrual period,ovulation period pregnancy period, the device will display different status prompts in different periods.
NFC access control unlocking
Just lift your wrist slightly and bring the watch close, and  NFC access control can quickly open the door.
Dual bluetooth calling
Vibration reminder for incoming calls, and mobile phone no longer miss important calls, when it is inconvenient to answer, you can refuse to answer with one key.
Sports Music Assistant
It comes with high-quality speakers, you can enjoy music while exercising. lt is the best companion for your exercise.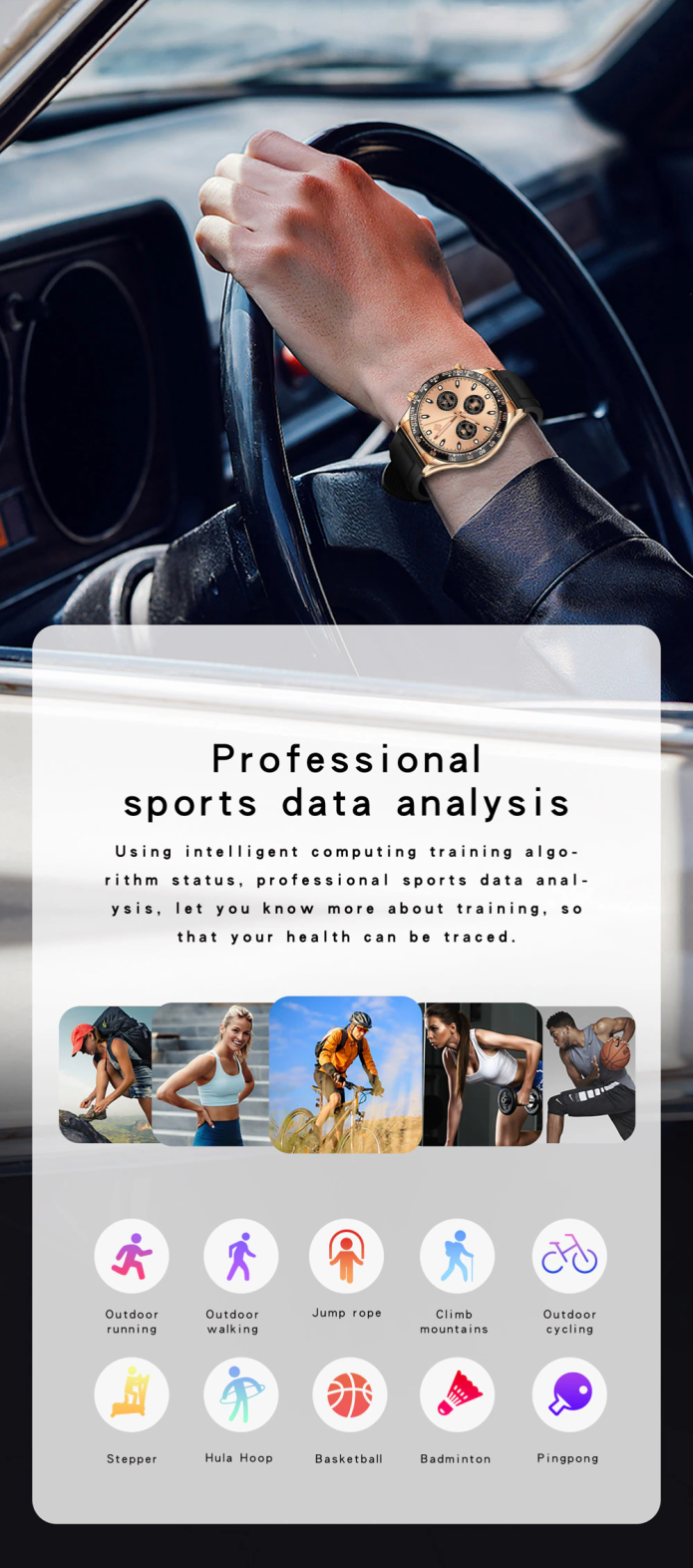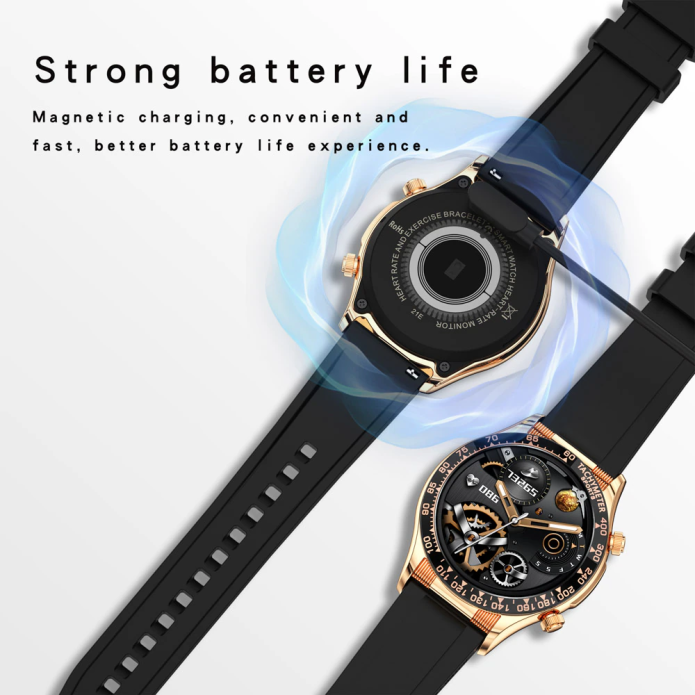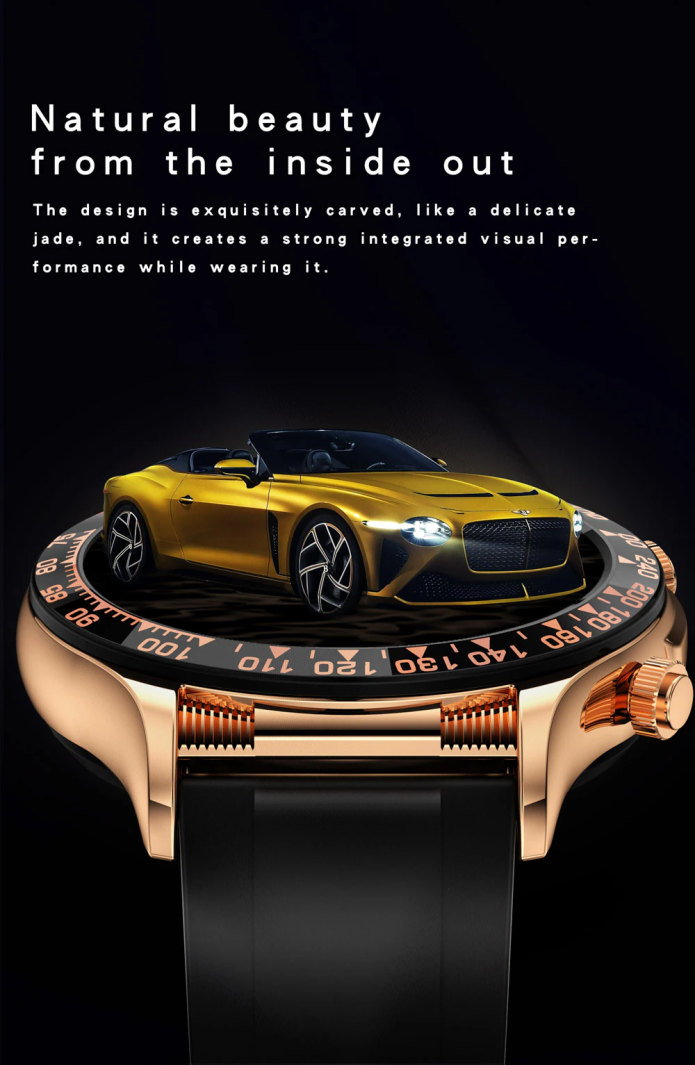 Gold is coveted for its lustre and nobility. Steel reinforces strength and reliability. Together, they harmoniously combine the best of their properties.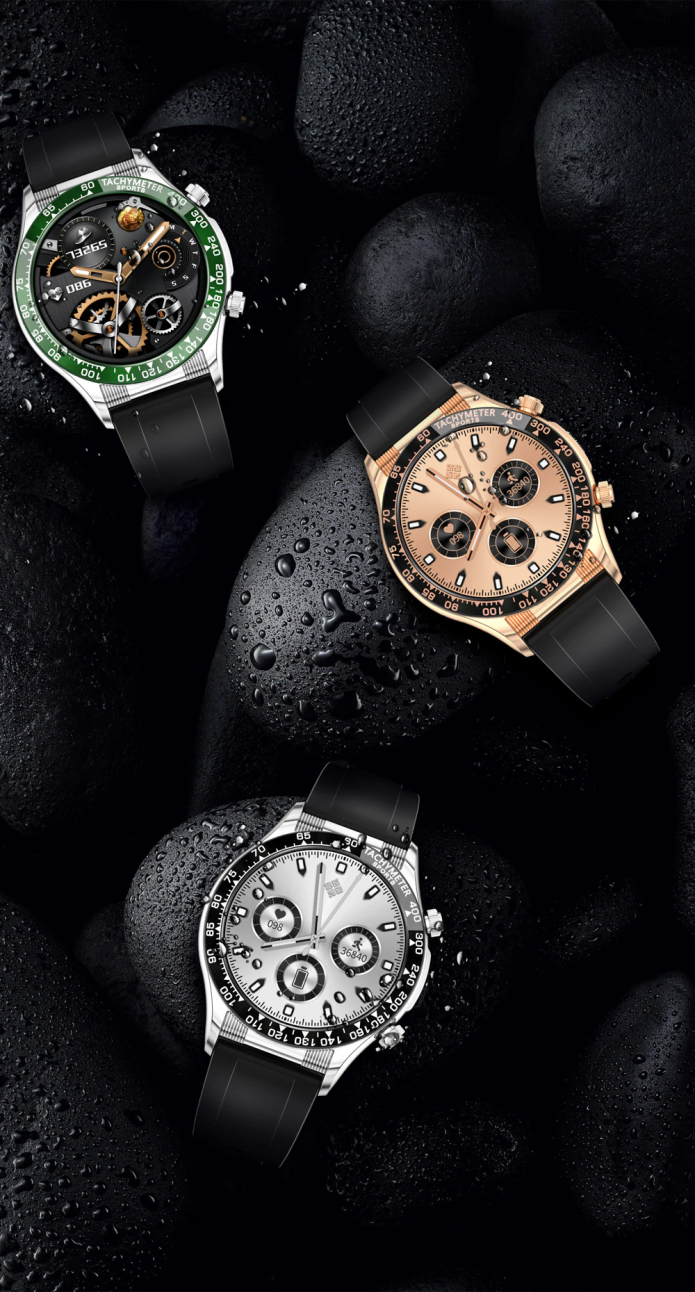 Each watch's precision, water resistance, reliability and autonomy are the guarantees of their performance and durability.
CUSTOMIZE WITH NOTIFICATIONS
It can help with vibrating notifications, messages and alerts.
Incoming Caller ID
Email (Gmail or any email account)
Calendar Alerts
Facebook Messages
Twitter
Weather Alerts
Silent vibrating alarm and timer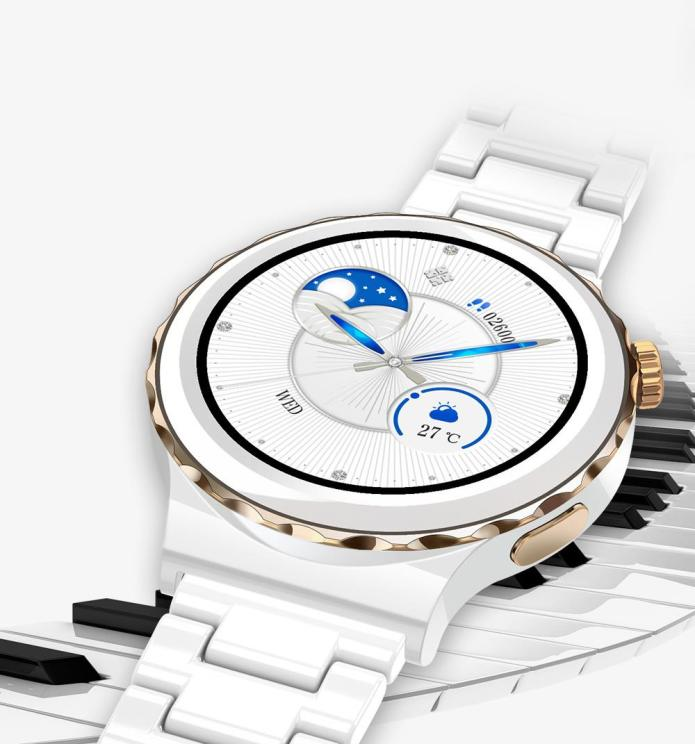 Infallible resistance, unrivalled brilliance, exceptional performance. An intense and luminous white that enhances the purity of the design.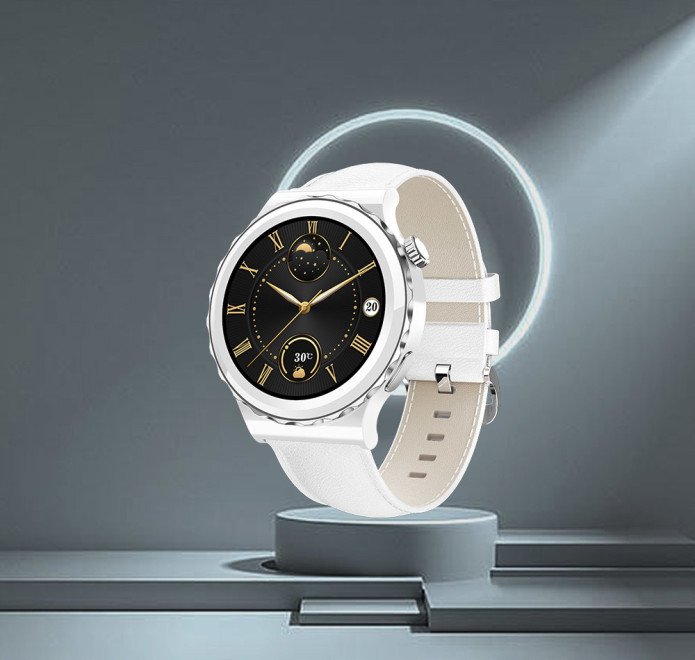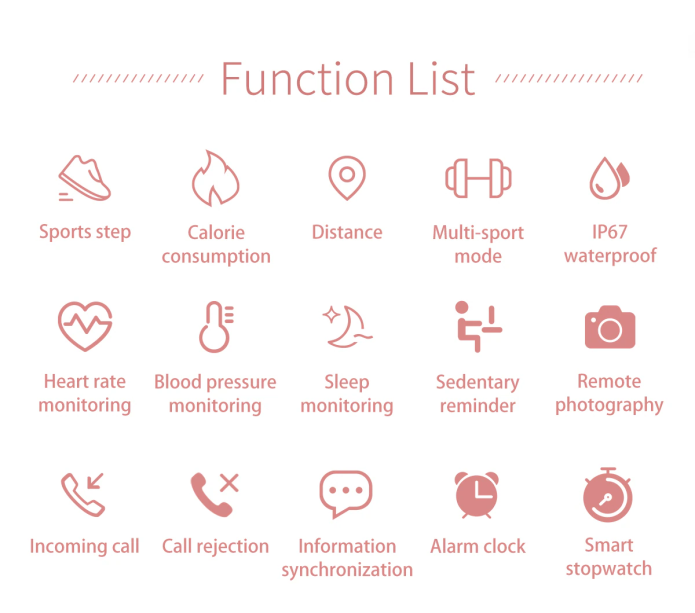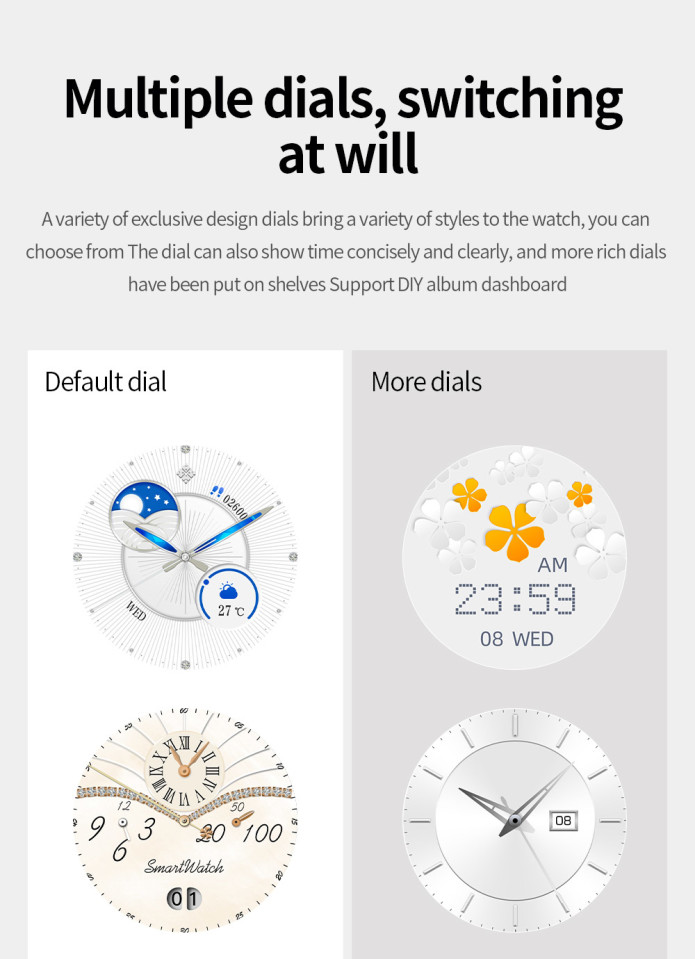 Aesthetic controls by the human eye guarantee impeccable beauty.
We places the utmost importance on the quality of the materials which build your watch. Special care and maintenance will allow your watch to look its best and function properly.
WATCHES WITH CERAMIC OR METAL BRACELETS
Always check that the crown is firmly and securely screwed in. Clean with soapy water and rinse well.Dry with a soft cloth.
WATCHES WITH LEATHER OR SATIN STRAPS
Polish your strap using a soft cloth
Sustainability
Striking a chord with global sustainability
We are working for the future of the planet and taking concrete action to protect ecosystems.
We're part of a movement that fights against the waste of resources, caused by needlessly short product lifecycle. We are upcycling ocean-bound plastic waste and transforming it into a premium raw material. They give plastic waste a value.
There are some components made of steel recycled from the car industry ,while some of the watch's strap and packaging are made of recycled fishing nets.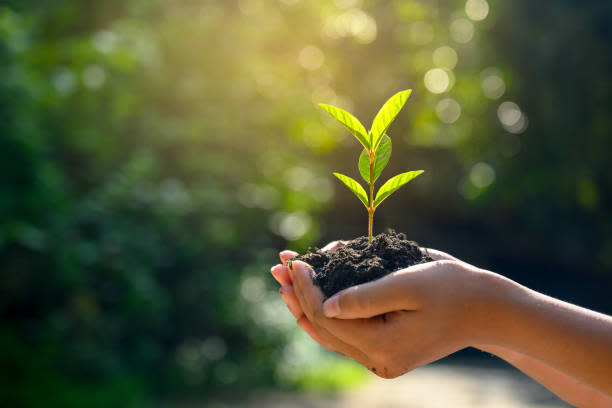 We work only with manufacturers and suppliers that are conscious of their environmental impact. We've launched new ways to keep track of our materials and move towards a more circular system. 
We Believe Big Change Starts Small.
Small as in bringing your own bags to the grocery store, or drinking from a reusable water bottle—or making sustainable choices when you shop.
For every item purchased we plant trees, in an effort to regenerate ecosystems.
This results in a net zero effect on the climate.
Mission timeline
This is our first crowdfunding voyage.We will keep you updated at each stage of this journey.
2020- We've got the idea to produce product for human health. Design concept & collaboration                 with experts
2021-Material research & development,Ordering first set of samples, testing new combinations
2022-Final design adjustments & quality control,pursuit of excellence
May 2023-Negotiating timeline with manufacturers
July 2023-Indiegogo Launch
September 2023- Ending campaign, starting production.
November 2023-Assembly begins&Quality Control
December 2023- Shipping
Risks & Challenges
We are a young entrepreneurial sustainable ethical watch brand,and don't have the financial resources like large corporations.However , our production is quite high-performance and you can be very confident about our capacity to provide high-quality products on time. We have very professional suppliers and do not anticipate delays to our timeline. We are capable of meeting a then burgeoning modernity and of rising above its novel challenges.
Each watch's precision, water resistance, reliability and autonomy are the guarantees of their performance and durability.
We advocate to create a happier and healthier environment ,honest prices and are committed to using materials that are locally-produced, and carbon-neutral.  Our beloved clientele can look impeccable while upholding our environmental and ethical values. 
Everyone deserves to be more comfortable,healthy and radiate confidence from inside out whilst wear our customized smartwatch in your own unique personality and style.
We promise to keep you informed, both during the campaign and afterwards. Thanks for all the support! We are excited to take this next step with you,  Our beloved clientele!
Updates
The Campaign FAQs
Frequently Asked Questions:
Please, replace this example content
What's your company's mission and vision?
With technological innovation, everyone can enjoy healthier life and make positive impact on our planet!          
Monetary Contribution
0 Supporters
Select this reward
Rewards
Monetary Contribution
0 Supporters
Select this reward