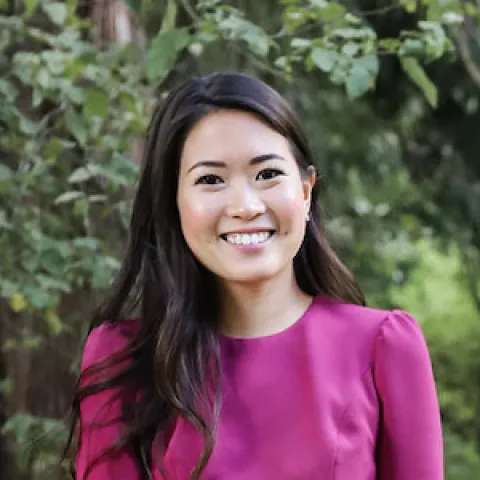 Nics Asawasudsakorn, Nics Design Studio LLC
Shopify Web Design & Development Studio
Nics Design Studio is a Seattle-based shopify web design & development studio for e-commerce businesses. We help product-based female founders take their websites to the next level. Our studio specializes in crafting beautiful, high-converting stores for sustainable lifestyle, fashion and beauty brands. 
Not seeing the service you need?
FAQ
Which platform do you build your websites on?
We specialize in creating beautiful, high-converting Shopify websites for e-commerce brands. We believe that Shopify is the most robust platform for most product-based businesses. However, depending on your business needs, we can discuss the best platform solutions for you.
How long does it take and when can we get started?
Each project is customized based on your project and business needs and we will be able to provide a better project timeline after our discovery call together. We are usually booked out 1-2 months in advance.
 
We require that all of our clients have branding assets (logo, fonts, color palette) ready before the start of your web design project. If you need help with your branding, we currently partner with talented brand designers who we can help coordinate with to get those completed before the web design project begins.
If you're interested in our services, please fill out an inquiry form and we will schedule a discovery call to learn more about your business and project needs. Once you've decided the package you'd like to proceed with, we will share a custom contract and deposit invoice with you. Once your project is booked, we will send over a Welcome Guide that outlines the process for working with us and a website copywriting and photography guidebook to help you prepare before the project begins. 
Do you offer payment plans?
Yes! For Package #2 Shopify Store Launch and Package #3 Signature Custom Shopify Website, we can split the investment into 4 payments. We require the first payment as an up-front non-refundable deposit to secure your project start date.
What other services do you offer?
If you don't see what you're looking for in these packages, send us a message and let's chat! We also offer add-on services such as custom page design & development, Klaviyo email setup and app/functionality installations on Shopify sites.
What is the difference between theme-based vs. custom websites?
Shopify theme templates come with a certain set of sections and layouts that we can use to create pages on the website. In Package #2 we offer semi-custom styling, which means that we leverage the existing theme sections and style them with CSS to fit your brand elements and guidelines. In Package #3, for custom websites, we will code & develop new unique sections and layouts beyond what is available with the theme. 
What do you need before the project start date?
3 days before the project start date, we require all website copy, product & lifestyle photos to be uploaded to a shared Google Drive. If all the assets are not ready by that date, then the project start date will need to be rescheduled and may incur a rescheduling fee.
Where can I see more of your work?