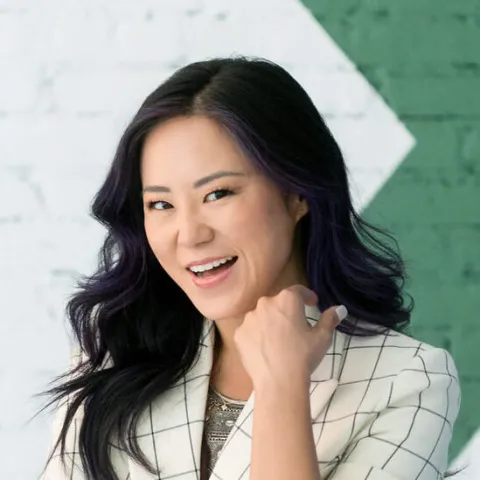 Gloria Chou, Gloria Chou PR LLC
Award Winning Small Business PR Strategist
GCPR is an award-winning and WOC-founded company that was created to help rewrite the narrative of what today's "entrepreneurs" look like. Our #1 mission is to elevate the voices of marginalized groups including BIPOC business owners who were historically cut out of the conversation by helping them be seen in the media. By doing so, we believe we are doing our part to inspire a new generation of small businesses owners who are finally being heard and valued with PR. Nothing we do is traditional, and our methods are 100% proprietary, unique, and not taken from anywhere else. We've helped thousands of bootstrapping entrepreneurs get featured and gain over 1 billion organic views on the world's leading outlets.
Not seeing the service you need?
FAQ
This is NOT a course full of videos-- this is a proprietary vault of media contacts, winning pitch examples and templates, and a clear roadmap for sending out newsworthy pitches ASAP so you can get featured and build powerful relationships with your dream outlets.
I'm not sure I'm ready for something like this, how will I know? If I purchase, can I start later?
Yes! If you're ready to take customer's money for your product, you're ready to have press! Press will only help to grow your business, your visibility, and your bottom line.

You can access this later, the advantage of starting now is that you are getting in at the best available price WHILE accessing bonuses and amazing resources that I am always adding to the PR Starter Pack.
Is this for people just starting out in their business or will this help me build my business?
Yes! It is laid out in an easy-to-understand fashion for any industry. Whether you have a physical product or not, I have made this for you so you can 10x your visibility and influence without paying for an expensive PR agency.
 
Are the media lists updated? What's included?
The PR Starter Pack comes with over 60 different media lists across 60 different industries and search parameters!

I add and update to the media list quarterly-no matter what media list, you'll have enough contacts where you wont need to pitch the same person twice.

That means, no matter when you access the Starter Pack- it'll be up to date.

The media lists include email addresses, Instagram, LinkedIn, Twitter, Facebook handles, and more to ensure you have more than one way to reach the media contact, and background information so you can follow up and understand what they cover/write about.

**please note: currently, the PR Starter Pack pricing grants you one year access, not lifetime access. However, once the 14 day refund period ends, you can download all media lists and worksheets for your own use.
You agree to pay the full price set forth above. You will receive immediate access to your membership portal, where you will find all materials and trainings, with the EXCEPTION of the proprietary, in-depth media lists/ "databse", which can be accessed and downloaded after the 30-day refund period.

After media lists have been accessed and downloaded by you, NO REFUNDS will be given. In addition, absolutely NO refunds will be given after 30 days for any reason. Please read the terms and conditions including the refund policy here before purchase.

Thank you for your understanding.