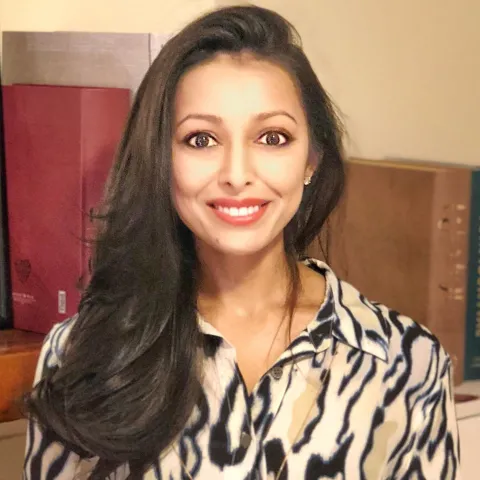 Nisha Desai, CFA, Andav Capital Advisors
Experienced CEO, Finance Executive, and Venture Capital Investor as Your Advisor
Andav Capital is a boutique investment and advisory firm; we are expert advisors to IFundWomen clients and leverage 20+ years of experience serving as
i) advisory board members to Tier 1 VC-backed startups,
ii) small business founders, owners, and operators,
iii) outsourced CFO/ COOs,
iv) early stage investors,
v) experienced strategy advisors and professional coaches to CEOs, and
vi) cross-functional corporate executives.
We efficiently and seamlessly navigate a breadth and depth of topics from financials, founder equity, metrics, fundraising, business strategy, corporate governance, and more. You can quickly understand actionable next steps for your business. Sessions work best when you provide a specific agenda, question, deck, or materials in advance. 
 
Not seeing the service you need?
FAQ
Services must be completed within 60 days of package purchase.
Do Services include legal advice?
Services do not include broker-dealer services or legal advice.
Do you have any other Terms and Conditions?
Client expressly agrees that Service Provider and affiliates are not employees, Directors, or Officers of the client's Company or its affiliates.
Who at Andav Capital Advisors will I meet with?
What Topics may be covered for each Package?
Strategy Meeting & Expert Review - Package 1 Topics:
Business Strategy and Investment Positioning
Valuation and Fundraising Analysis
Substantive Pitch Deck Analysis
Investor Meeting Coaching; Mock-VC Q&A
Review & Enhance Target List of Investors
Financials
Corporate Governance
Cap Table and Capital Structure
Founder(s), Team, Board, & Advisor Incentive Structures
Go-to-Market, Sales, Growth, & Marketing Strategy
Strategic & Consultative Deep Dive - Package 2 Topics:
Business Strategy and Investment Positioning
Valuation and Fundraising Analysis
Substantive Pitch Deck Analysis
Investor Meeting Coaching; Mock-VC Q&A
Review & Enhance Target List of Investors
Financials
Corporate Governance
Cap Table and Capital Structure
Founder(s), Team,  Board, & Advisor Incentive Structures
Go-to-Market, Sales, Growth, & Marketing Strategy
Dedicated Strategic Advisor to CEO - Package 3 Topics:
Business Strategy and Investment Positioning
Valuation and Fundraising Analysis
Substantive Pitch Deck Analysis
Investor Meeting Coaching; Mock-VC Q&A
Review & Enhance Target List of Investors
Financials
Corporate Governance
Cap Table and Capital Structure
Founder(s), Team, Board, & Advisor Incentive Structures
Go-to-Market, Sales, Growth, & Marketing Strategy