Pure Skin Solutions
Minor Setback for a Major Comeback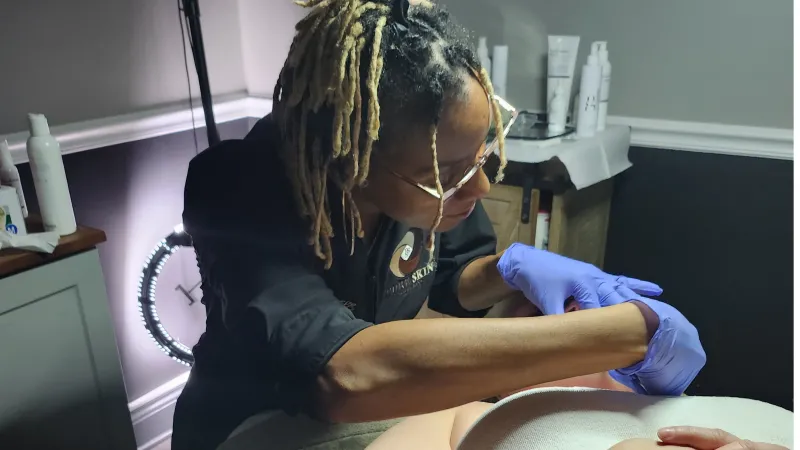 Project Description
I've recently been faced with some unforeseen circumstances that have significantly affected the business. I've been the victim of bank fraud and am now left to pick up the pieces and figure out the fastest way to keep the business afloat and Corrinna in her position.
I'm raising money for Pure Skin Solutions, and I could really use your help. My goal is to raise $40,000 in the next 60 days or as much as possible. These funds would be used to fund operating costs for the next 4 months as well as allow me to fund payroll.
Even a small donation would help me reach my goal.
$40,000 = 4 months operating expenses @ $10,000/month 
Updates
The Campaign FAQs
Frequently Asked Questions:
Have you tried working this out with the Bank?

Yes, we have had numerous conversations with the bank and at this time they are taking the stand that I am on my own and will not reimburse my funds.

Have you tried getting a loan or credit approval?

Yes, we are currently still exploring all options to make sure the business stays in good standing and we keep our door open. 

Monetary Contribution
$100

Monetary Contribution
$100

Jennifer Cajas
12/20/2022
Monetary Contribution
$40

Monetary Contribution
$40

Monetary Contribution
$100

Nicholette Cutrera
12/02/2022
Monetary Contribution
$100

Monetary Contribution
$100

Monetary Contribution
$100

Monetary Contribution
$200
Monetary Contribution
14 Supporters
Select this reward
Rewards
Monetary Contribution
14 Supporters
Select this reward