UPRISERS
WHAT YOU WEAR IS WHAT YOU REPRESENT.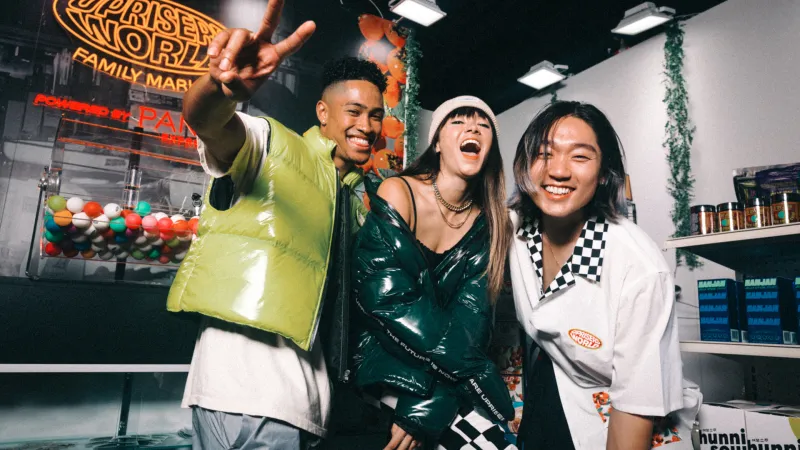 Project Description

WHAT IS UPRISERS
What you wear is what we represent. As a premium streetwear brand rooted in stories of the underrepresented, UPRISERS fuels campaigns such as Hate Is A Virus (a global movement turned non-profit that dismantles racism and hate within the AAPI community), Somebody's Beloved (a social justice initiative fueled by songs to address racial healing, gender equality, and justice) and so much more. 
Here at UPRISERS, streetwear is our vehicle to spark curiosity and conversation, and empower one to find their purpose and activate within their community across the intersection of social and environmental justice, mental health, and equality.
VISIT US at weareuprisers.com
——
WHY WE STARTED UPRISERS
Born and raised in Los Angeles, I'm a fourth generation Japanese-Okinawan American. From childhood experiences and witnessing racism to my earlier career of working in corporate structures in fashion and music, 2016 was the start of self-discovery and finding ways I can use skills I've developed in fashion and design for something bigger than myself.
After a nationwide social campaign, which celebrated diverse voices and stories around the US, we garnered over 3 million organic impressions via one tee design — an eye-opening experience of multiculturalism. This was the beginning of UPRISERS.
HOW UPRISERS WILL HELP MOVE CULTURE FORWARD
Our hope is for UPRISERS to be the go-to streetwear brand for purpose and change — a place to have authentic conversations and discover creative products that tell a story. Whether you find us in national and global distribution retail channels, attend one of our local activations, or engage with us in the digital space — we hope to empower a global community of UPRISERS to rise together for change.
Updates
The Campaign FAQs
STAY IN TOUCH WITH US
Join our newsletter here
Follow us on Instagram and Facebook @weareuprisers
DO YOU HAVE A PHYSICAL LOCATION?
Yes! We are located in the Arts District, DTLA
Visit us at our next UPRISERS Family Market — A Concept Store Pop-Up Event
Sign Up here to be notified of future events

Angel City Soccer Team
07/29/2022
Monetary Contribution
$10,000
Monetary Contribution
2 Supporters
Select this reward
Rewards
Monetary Contribution
2 Supporters
Select this reward