Supporting Sustainability & Innovation
The Refill Shoppe makes it easy to be eco!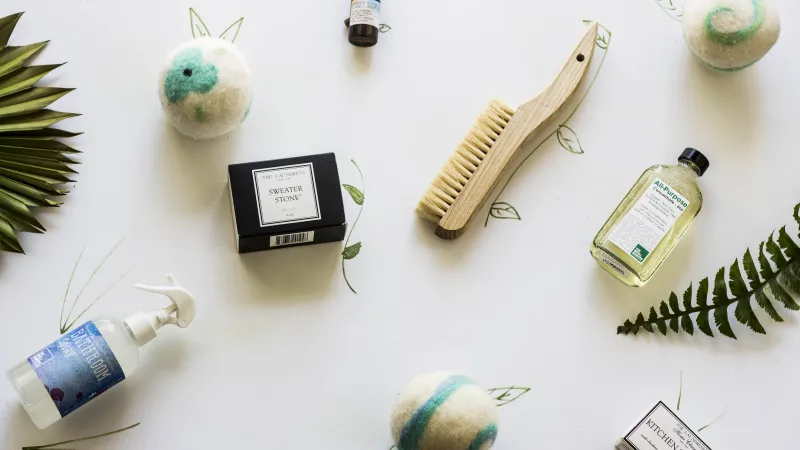 Project Description

Our Mission
WE BELIEVE
in love, gratitude and doing the right thing.

WE SHARE
with you what we like to use and make everyday necessities extra special, just like you!

WE DO
what we do because hot bubble baths, clean people, lovely smells, smiles on faces
and a little less plastic in the world makes us so very happy.
Who We Are
Ever-evolving & always innovating, The Refill Shoppe is an eco-awesome retail solution for the modern-day. Combining over 50 unique (and often customizable) bulk bath, body, home & cleaning products with loads of vetted reusable swaps & cherry-picked bath products creates an authentic, approachable & enjoyable experience to help people live more sustainably. Soaps, creams, serums and scrubby things, all as eco-friendly as possible. We're all busy and nobody is perfect that is why we set out to make sustainability simple. 
We are a Certified B Corp and 1% For the Planet Member Business that is always working to live up to our own idea behind the scenes. We are a leader in the industry that continues to push the goal line further along, with the next idea already in the works! Combined with a natural ability to build strong teams that are built on respect and gratitude with an open forum for feedback. We also love being part of our community, whether it's partnerships with local environmental nonprofits, collaborations with other local small businesses or connecting with our customers we love to work together.

Thanks to our 1% FTP commitment we have donated 1% of all revenue to environmental non-profits every month we have been open (over $30,000). We have been a Certified B Corp since 2015 and love that it gives us a way to incorporate our ethos into our business DNA. In short, being a B Corp means that we are committed to caring for people & the planet in addition to profits and we take this very much to heart. We care deeply about the environment both locally & globally. And we care for our employee's well-being, our customer's happiness and the success of our community as a whole. Eco made easy, it's what we do.

The Refill Shoppe has always been a leader in the space, founded in 2010, we paved the way for the newly blossoming zero-waste industry. From a simple 'Ah ha' moment, then a long road trip, to doing something no one was doing, searches for refills only leading to printer ink, ha! We then continued to trailblaze by adding online refills and figuring out how to practically ship/offer biodegradable or refillable pouches to everyone in the USA, Canada & Mexico with our innovative Sudscription™ program through our delightful new website that will help get zero-waste refills right to so many more doors.
The Problem We Are Solving
The Refill Shoppe was designed in response to the mounting issues relating to plastic pollution, overflowing landfills, recycling expectations vs realities, the list, unfortunately, goes on and on. Single-use culture is destructively pervasive and it is having devastating impacts on our environments on every level and scale. We can't just keep mindlessly consuming as the systems have been designed.

According to Frontier Group, the U.S. produces more than 30 percent of the planet's total waste, though it is home to only 4 percent of the world's population and containers and packaging make up 29.7% of all of that trash.

Despite what the old recycling narrative has taught us, plastics is a top-down problem. Unless we stop producing single-use plastics at our current rate, we will never end plastic pollution. (earthday.org)

When recycling first hit the scene in the '70s and '80s, things were different. America's recycling system was multi-stream, meaning different recyclable materials went into different containers. People spent more time sorting recyclables, washing glass bottles, removing labels and ensuring their blue bins were free of food waste. At the turn of the century, that all changed. China was a booming manufacturing market and needed all the raw materials it could get, so the country took all our recyclables, regardless of quality. This demand, combined with China's lax environmental regulations, shifted global recycling from multi-stream to single-stream. People put all their recyclables — glass, paper, plastics, food scraps, pizza boxes, Styrofoam, whatever — into one bin, which waste companies collected and sent to China for a hefty sum. With all this plastic coming into China, trash islands popped up, waterways and oceans filled with plastics and animals made snacks out of bottlecaps and bags. Meanwhile, countries like the U.S. ignored it. They kept collecting whatever passed as recycling and shipping it to the other side of the world. Out of sight, out of mind. That all stopped in 2018, when China, eager to address its environmental problems and improve its public image, abruptly banned plastic imports of anything with more than 0.5 percent contamination. America's current recycling contamination levels are 25 percent, meaning one of four items in our recycling bins shouldn't be there. In other words, when China stopped accepting our poor recycling habits, we were left holding the trash bag. (earthday.org)

Waste is an extremely serious, growing problem and single-use plastic is equally massively concerning. Unfortunately, recycling, especially for plastics, in particular, is no longer a viable solution.
Thank you so much for reading and considering!
Updates
The Campaign FAQs
Frequently Asked Questions:

N/A
Monetary Contribution
1 Supporter
Select this reward
Rewards
Monetary Contribution
1 Supporter
Select this reward