Studio M Fundraiser
Your donation to Studio M today will help us continue in our mission of helping you move and feel better in your body!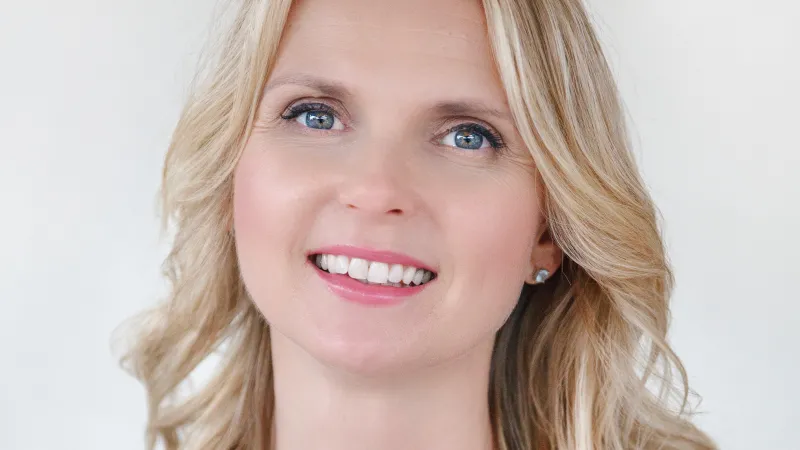 Project Description
The Studio M Pilates
COVID-19 Recovery Campaign
In Summary:
This campaign has been created to help keep Studio M alive amid the COVID-19 crisis. As stated below, it is a very real possibility that without help from others Studio M will not reopen.
Studio M employs seven amazing trainers (Madeline Black, Sue Aslin, Lily Vickers, Janie Miklaunus, Doug McBee, Diala Kassis and Sarah Little), one fantastic studio manager (Jane Siegel) and provides a home for six wonderful healing practitioners (Kate Coletti, Ralph Scott, Sheryl Plush, Bob Deluca, Anjuli Mahendra and Alok Rocheleau).
With the help from generous donations like yours, we hope to reopen our doors, return the studio to a sustainable level and keep doing what we do best: helping people move and feel well in their bodies for life!
______________________________________________________
Direct Donation Option:
If you would prefer 100% of your donation goes directly to Studio M:
Send check to:
Studio M Pilates 721 West Napa Street, Sonoma, CA 95476
_________________________________________________
A LETTER FROM SUE ASLIN,
OWNER OF STUDIO M PILATES
Dear Studio M Supporters.
I am reaching out to you today with an urgent message from Studio M. As you likely know, when the Shelter-in-Place order came for Sonoma County, we had to close Studio M to the public. As we are unable to see clients in person, our revenue has been reduced to a small fraction of what is needed to cover our monthly expenses. As the owner of Studio M, I am now applying for any and every loan and grant I can to keep Studio M alive and seven amazing trainers and one fantastic studio manager employed.
I have also established a virtual presence and we are managing to teach a handful of classes and private sessions. However, the revenue generated from these sessions is far from what is needed to sustain the studio.
While we have applied for an SBA loan via the CARES Act, we are uncertain as to whether we will receive one. Even if we do get a loan, we are not confident it will provide the revenue needed to recover and reopen. We estimate the SBA loan will only cover about six weeks of expenses. Sadly, we expect to be closed for a much longer period than six weeks.
The government and health officials are recommending a very slow and careful return to normal business operations. This means we will not be able to reopen for quite some time (possibly several months). And if we do, we will be limited to the number of clients we can safely see in a day. In addition, there is no guarantee that all of our clients will return if we reopen. Given these factors, ramping Studio M back up to a sustainable level will take more funding than what the government is offering and a lot of additional help from outside sources.
Founded by beloved international leader in Pilates Madeline Black, Studio M first opened its doors in 2003. Since then, the studio has continuously earned its place as an essential business in the Sonoma community. Many people rely on the studio for providing high quality physical training. Our offerings are based on Pilates and Gyrotonic® and greatly enhanced by a vast body of knowledge in movement science, including: anatomy, biomechanics, osteopathy, and orthopedic massage. Our outstanding staff of movement practitioners has helped countless people realign, recover and thrive. Rarely will you find a group of trainers more passionate about studying the body and helping others.
Additionally, Studio M provides a home and support for several wonderful healing practitioners, including three massage therapists, an osteopath, a somatic healer, a holistic pelvic care practitioner and a chiropractor.
Without help from others, it is possible Studio M will not reopen. I am confident you will agree that permanently closing Studio M would be a great loss for our clients, our trainers and the Sonoma community.
This is why we are asking for your support. With the help from generous donations like yours, we hope to reopen our doors, return the studio to a sustainable level and keep doing what we do best: helping people move and feel well in their bodies for life!
On behalf of all of us at Studio M, I want to thank you for your contribution to the reopening of this valuable movement and healing center.
My deepest gratitude,
Sue Aslin, Owner of Studio M Pilates
Updates

Monetary Contribution
$500

IFW COVID-19 Grant
05/08/2020
Monetary Contribution
$100

Monetary Contribution
$1,000

Monetary Contribution
$200

Monetary Contribution
$3,000

Monetary Contribution
$5,000

Carlene Mendieta
04/21/2020
Monetary Contribution
$2,000
Monetary Contribution
8 Supporters
Select this reward
Rewards
Monetary Contribution
8 Supporters
Select this reward