The Start-up of Oak Bridal Salon
Oak Bridal is a bridal salon offering in-home bridal fittings from exclusive designers, home delivery, and wedding day gown assistance.
Project Description
We are a start-up dream looking to properly introduce Oak Bridal to the area and industry. Our needs are not enormous, but simple with no hidden agendas. Our only concern is providing a better way to shop for wedding gowns. We are campaigning to welcome a new way of bridal gown shopping and for the sole purpose to:
To meet the demand purchases for our sample gowns from our exclusive designer's

Buy veils, jewelry, undergarments, and gown attachments (i.e Sash, bolero jackets)

Gown storage space or office rental

Attend bridal shows to get Oak Bridal in front of brid

es quicker and on a larger scale

Place insurance on sample gowns

Marketing (i.e Business cards, stationary, signage, etc.)

Any miscellaneous items needed for in-home appointments (i.e portable clothing rack and dressing room, mirror)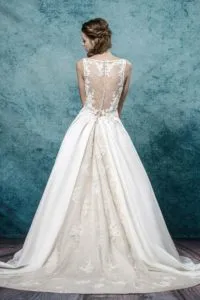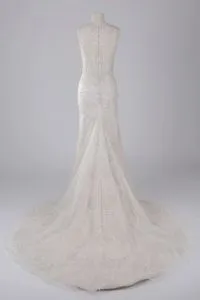 One of our designers Omélie Bridal gown collection has been crafting high-quality gowns since the 1980's choosing perfection, elegance and beauty in every gown created. Why become so content with traditional gown shopping when you can uniquely be treated as the one-of-a-kind bride you waited your life to become. It is time to break through the limitations set by the industry and be apart of the innovative move that will be sweeping the nation soon. What makes us competitive and attractive to customers are:
Our price points on high-quality rare one-of-a-kind gowns across the globe
Gorgeous selection of plus-size gowns to try on
Convenience to bride's and their party to do in-home fittings/parties more intimately
Within the next 2-3 months introduce a line of destination rental gowns
Our unique concierge services for a full VIP experience
Our services won't just stop after the sale, but will continue through the life of the gown.
***To learn more about the owner Wendi and Oak Bridal, please check out the FAQ section***
Updates
The Campaign FAQs
"OAK" in our eyes means "One-of-a-kind". We hope you see the opportunity with Oak Bridal as a healthy risk worth taking a chance on becoming a successful contender in this market. Every business will face challenges especially in their first year, but it is the company's that embrace the fight through the ups and downs who win at the end. Like the preacher  in 2013's box office hit Man of Steel said, "Sometimes you have to take a leap of faith first....the trust part comes later."
Oak Bridal is not trying to be apart of the issues in the industry, but be the catalyst who stepped in when brides needed to be treated above average. We intend to address the brides that want the choice of exclusivity at this memorable time in their lives. Our product and services is how we will out perform our well-known sister alternatives with adding a dash of our unique concierge accommodations hard to come by. We are making every effort to stay ahead of satisfactory and differentiate ourselves from the norm in today's bridal retail industry. "Success is when business preparedness & opportunity meet. Oak bridal is ready and prepared to move from a college dream to an enterprise." - Wendi Williams
A LITTLE ABOUT ME
"DREAM FOR TOMORROW AND NOT TODAY..."Â 

First and foremost, thank you for visiting and supporting my campaign because it means the world to me and I am truly grateful.
Secondly, I AM UNEMPLOYED BY CHOICE, BLESSED SO I'M NEVER BROKE, AND HAVING THE BEST TIME OF MY LIFE!!! The woman with her head in the clouds with the new hair-do, new outfit, and trendy shoes on has been me for over 11 years. I allowed the money and great benefits mask my dream. Since having the entrepreneurial spirit at 13 selling Kool-Aid pops, I have never allowed life to change my destiny.  Year after year it became harder to find a career worth waking up for. Slowly I felt myself becoming content with working for others which was totally against my 13-year old self's dream. The bridal industry had my heart and I found my calling...my passion...my light in a dark room. Oak Bridal has always been apart of my assignment for my life. It took falling prey to stress that I realized this whisper from God will not go away until I go away from what is causing me to stress. TODAY AT THE BRINK OF OPENING MY OWN BUSINESS, THANKS GOES TO GOD FOR OPENING DOORS FOR ME TO STEP OUT ON FAITH AND RECLAIM WHAT HAD ME IN BONDAGE MY WHOLE ADULT LIFE.
- Wendi Williams (CEO and Owner of Oak Bridal)
Please visit www.ooak-bridal.com for more information during our pre-launch.

Monetary Contribution With No Reward
$2
Monetary Contribution With No Reward
2 Supporters
Select this reward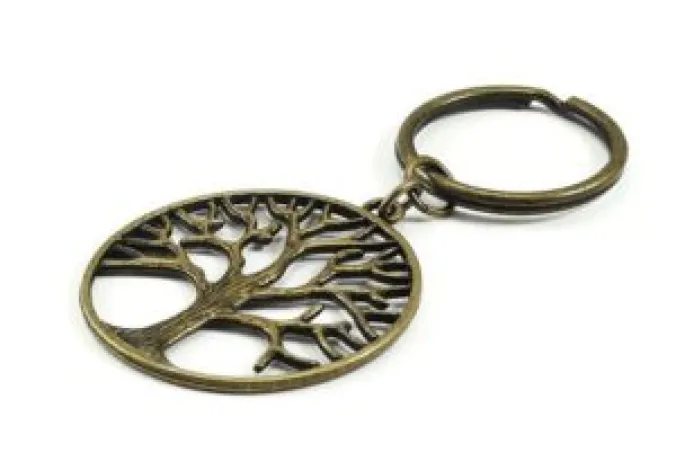 10.00 USD
Tree of Life Keychain
Oak Bridal would be honored to give contributor's who bless us with $10 or more an oak tree key chain as a huge thank you for your continued support!!!!! - Wendi Williams (CEO and Founder)
0 Supporters
Select this reward
Rewards
Monetary Contribution With No Reward
2 Supporters
Select this reward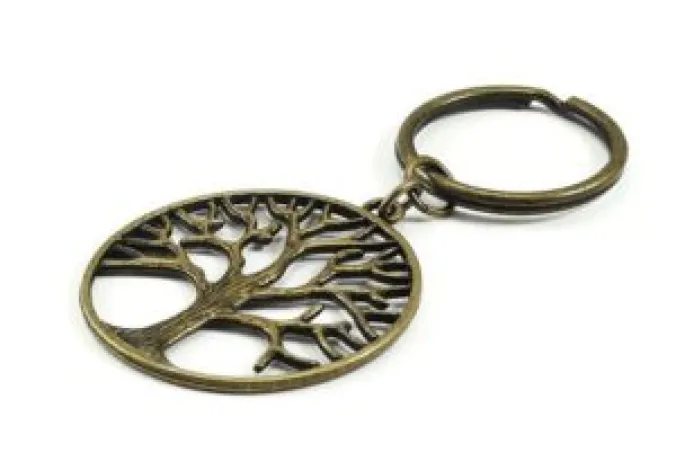 10.00 USD
Tree of Life Keychain
Oak Bridal would be honored to give contributor's who bless us with $10 or more an oak tree key chain as a huge thank you for your continued support!!!!! - Wendi Williams (CEO and Founder)
0 Supporters
Select this reward