Publishing 3rd Children's Book & Animated Series
Hi everyone I'm a 23 year old self published author and I'm currently needing help with funding my third children's book and animated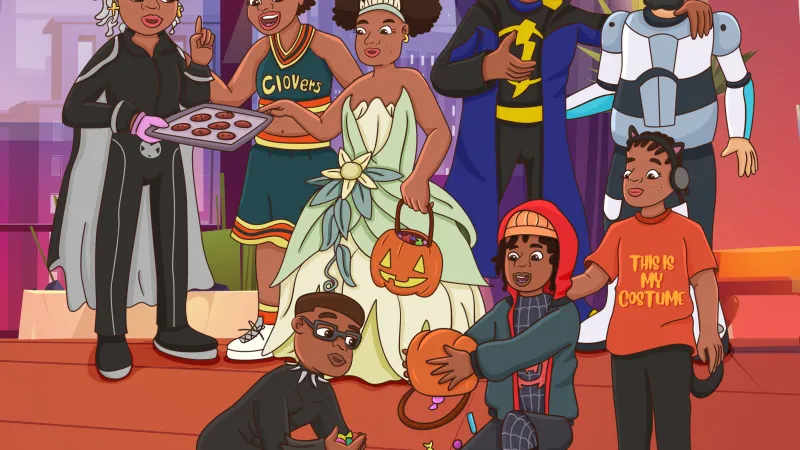 Project Description
The mission of Finesse LLC is to provide much needed representation for our black youth by promoting black excellence and teaching black history through literature and media
With certain states removing CRT (Critical Race Theory) in schools, I feel as though it's extremely crucial that we make sure ALL children are learning and appreciating the amazing things that come from each culture 
My children's book series 'We Were Also Kings And Queens' provides a family adventure where we all learn about outstanding historical figures throughout black history. These figures are individuals that we don't typically learn about in school. On top of the book series, I also plan on implementing a cartoon for kids and all over to enjoy. 
I'm seeking funding because I'm a team of 1 (which I hope to change soon). Everything from hiring a illustrator to publishing the book itself, I pay for out of pocket while still working a 9-5. This book series (and potential cartoon show) is truly bigger than me. I've had parents reach out thanking me for being the voice for our black youth and providing the representation that large authors and media outlets aren't providing. I want to be able to continue doing this but I honestly need support. 
Thank you to everyone who is investing there time resources into helping me push this project ! It's truly appreciated. 
Updates
The Campaign FAQs
Frequently Asked Questions:
When you have enough funds available, how soon could we expect 'We Were Also Kings And Queens' animated series ? What platform would be able to stream it on ? Pilot episode will be available of YouTube December 2023 then we will migrate over to streaming app in 2024 
Do you plan on hiring roles for the animated series ? Definitely ! I'm going to need a team or animators, voice actors, content creative team, etc.
How else can I support if I'm not able to provide funding ? Simple word of mouth can help tremendously! Share with family and friends the mission and let's create something beautiful ! 
 
Where can I purchase your book? 
It's currently only available on Amazon. Just type in "We Were Also Kings And Queens". It should be the first book that pops up :)
Monetary Contribution
0 Supporters
Select this reward
Rewards
Monetary Contribution
0 Supporters
Select this reward