Please Help Me Save My Business
ADHD Business Owner Needs Help Getting Back on Her Feet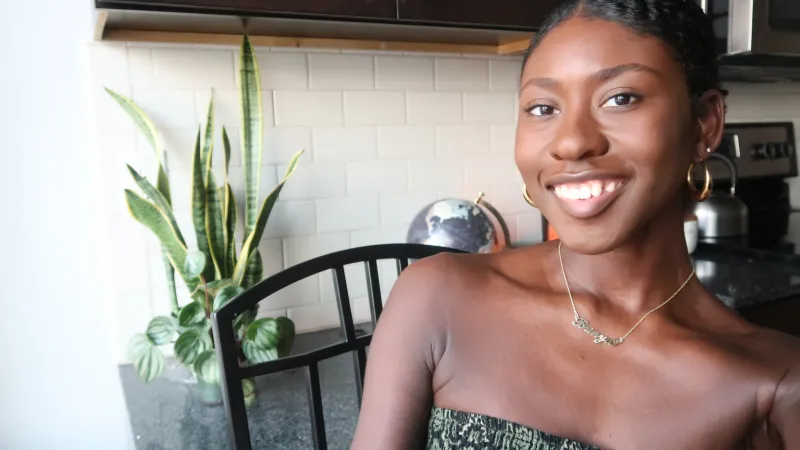 Project Description
Hi! My name is Brinya Bain. I am 30-year old solopreneur and content creator wroking to get back on my feet with my business, and I could use your help!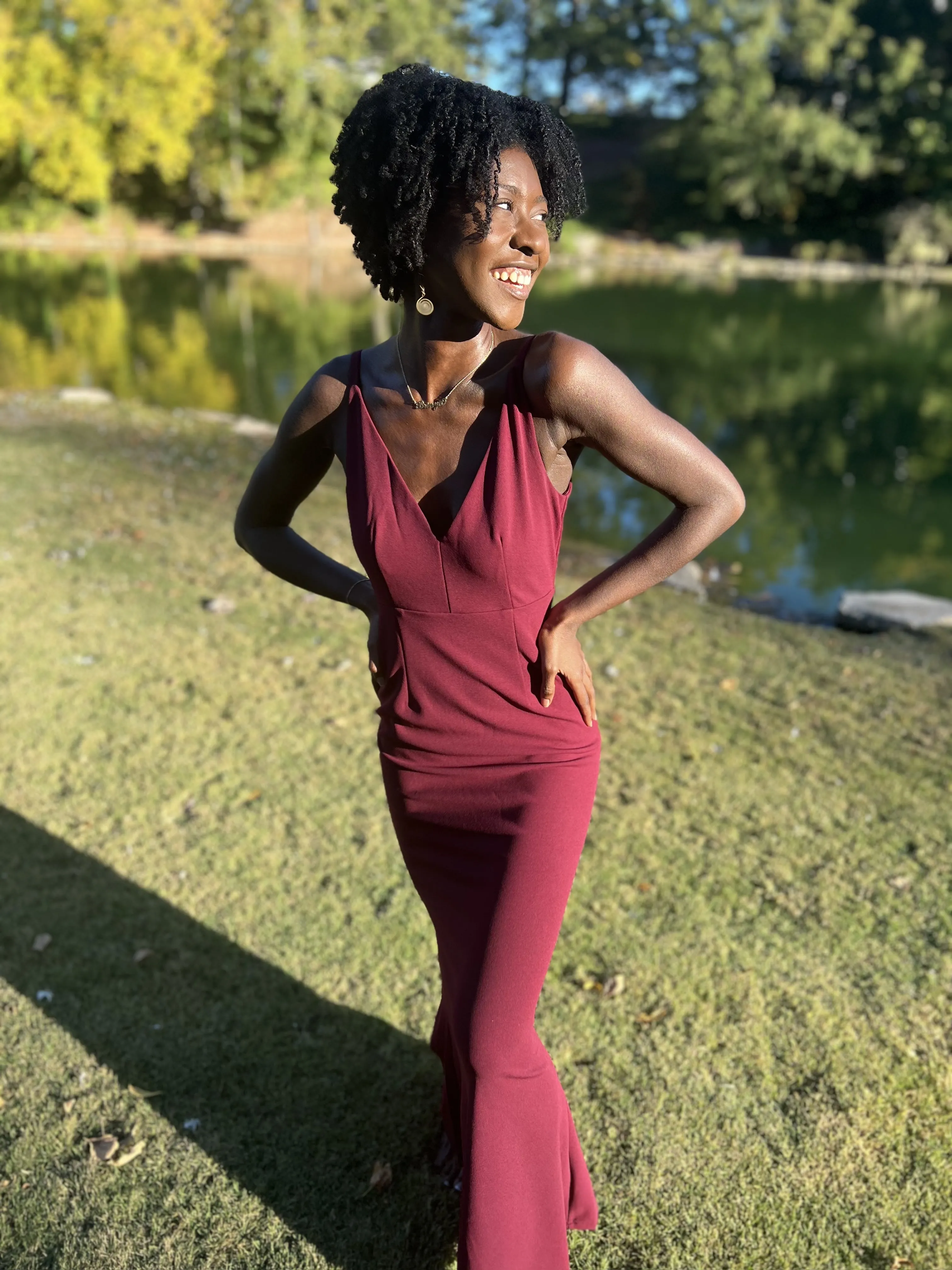 As a life & business coach, my mission is to help women gain access to financial freedom and to to create more generational wealth in the black community as a byproduct of this. I love to help women use their voice to make money. I think a confident, successful women (her own meaning of success is one of the best gifts in this world. 
To do this,  I offer mindset and business coaching to help women to gain the confidence and skills to create a life and business they absolutely love! My key service includes 12 week course/coaching hybrid, called Crickets to Clients. This product teaches emerging coaches, consultants and industry experts who are looking to transition into a coaching career how to build an online business from the ground up. Together we work on mindset and confidence-building, as well as business strategy, content creation, and sales and organic marketing strategies, among other focuses.
After quitting my corporate job in 2021, I put my heart and soul into creating a course that teaches everything I wish I knew when first starting my coaching business in 2020. I am SO proud of this course. It is my baby, and I know it's good, but I don't feel equipped with all of the skills I need to market and sell it.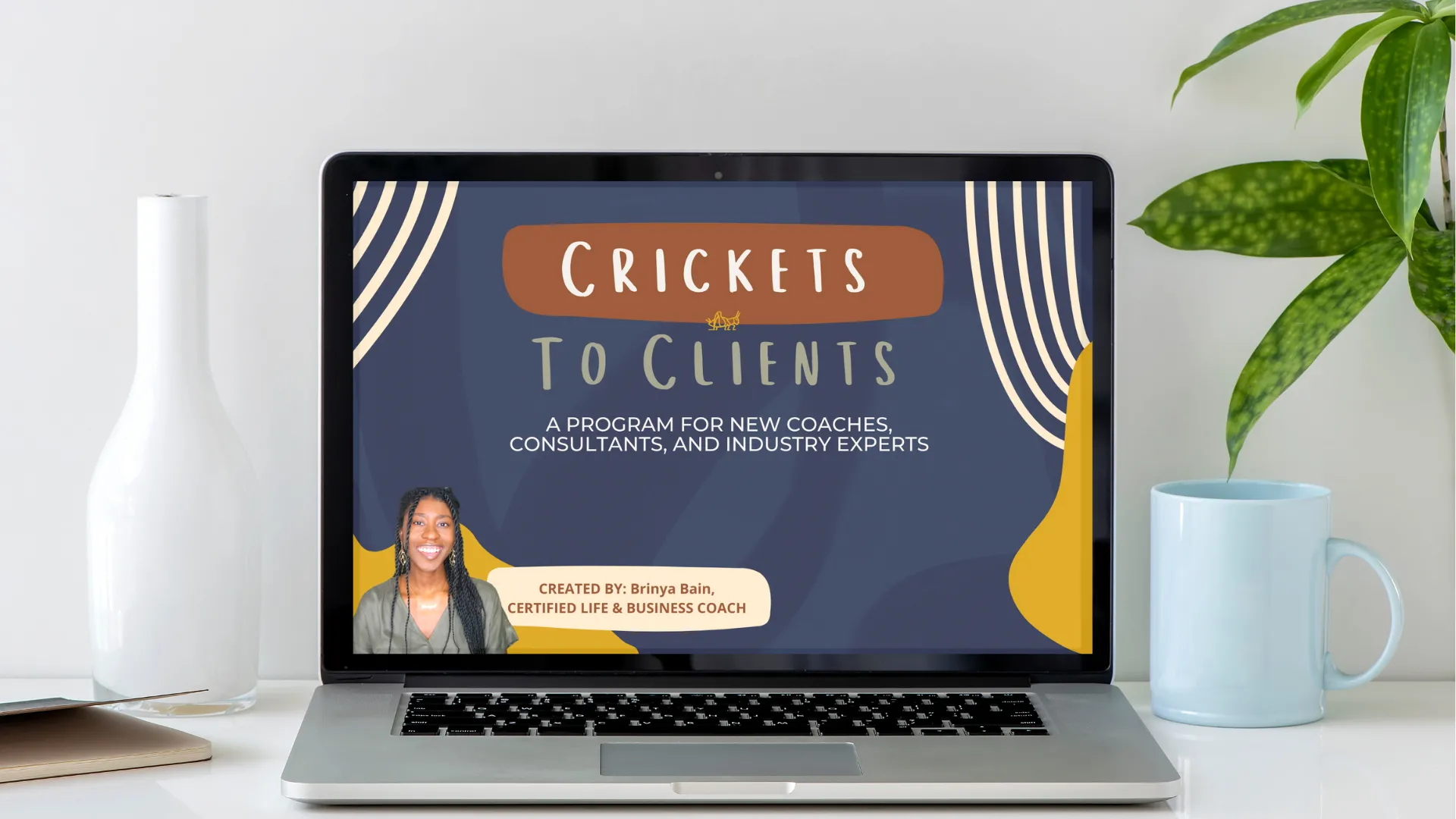 Here is a link to my course product if you'd like to check it out: cricketstoclients.teachable.com/p/cricketstoclientssignup
Over the last 2 years, I've generated over 45k in sales from my business, so I have some proof of concept. In 2021, I started off strong building the course, but soon found myself struggling day-to-day to stay focused and prioritize and manage my tasks efficiently despite how much I knew I wanted it. I couldn't figure out why I was struggling so badly... Deep down I knew I loved my business and my clients, I knew I wasn't lazy, but I couldn't sit at my desk and work without wanting to get up in 20 minutes. After lots of  frustration and tears, blowing through my savings trying to figure things out, I was diagnosed with attention deficit disorder, or ADHD,  in December 2022. 
I was relieved to know my struggles weren't because I was lazy, or because I didn't want my business. And after going through the stress and heartbreak of seeing my business fail not because clients didn't want to work with me, but because I couldn't manage it, I made the hard decision to take a step back and prioritize my health.
I got jobs working at 3 different restaurants here in Atlanta to make ends meet, and to save up a few hundred dollars to visit a doctor for a proper ADHD assessment and treatment. I'm on my first month of taking Adderall and it has been life-changing. But, I now have over 5,000 in debt from using credit cards to cover my rent, and little time to work on my business because of working so much.
I plan to use half of the money to invest in a highly-acclaimed business development coaching program (by Maya Elious). The investment for her program is $6,000. Joining this program will help me learn how to market better to my target audience, be a more impactful coach, and to learn how to create a more consistent cashflow by improving my sales processes. 
I plan to use the rest of my funding to cover my ADHD treatment plan expenses (e.g. doctor visits, medication, follow up appointments, etc), as well as recover from debt, get caught up on living expenses, and hopefully visit the doctor and/or dentist because I've been uninsured and without having had the extra funds I'm two years behind on getting checkups.
I deeply appreciate you for your kind help and consideration, and for believing in me.
Warmly,
Brinya
Updates
The Campaign FAQs
Frequently Asked Questions:
What is your mission?

my mission is to help women gain access to financial freedom and to to create more generational wealth in the black community as a byproduct of this. I love to help women use their voice to make money. I think a confident, successful women (her own meaning of success is one of the best gifts in this world. 

How do you plan to use the money gifted?

I plan to use half of the money to invest in a highly-acclaimed business development coaching program (by Maya Elious). The investment for her program is $6,000. Joining this program will help me learn how to market better to my target audience, be a more impactful coach, and to learn how to create a more consistent cashflow by improving my sales processes. 
I plan to use the rest of my funding to cover my ADHD treatment plan expenses (e.g. doctor visits, medication, follow up appointments, etc), as well as recover from debt, get caught up on living expenses, and hopefully visit the doctor and/or dentist because I've been uninsured and without having had the extra funds I'm two years behind on getting checkups
Monetary Contribution
0 Supporters
Select this reward
Rewards
Monetary Contribution
0 Supporters
Select this reward