The ONLY female Black Owned Art Gallery in Houston
Hello Supporters,
Your donations are greatly needed in order for us to keep hosting art exhibitions for unknown and artists of color.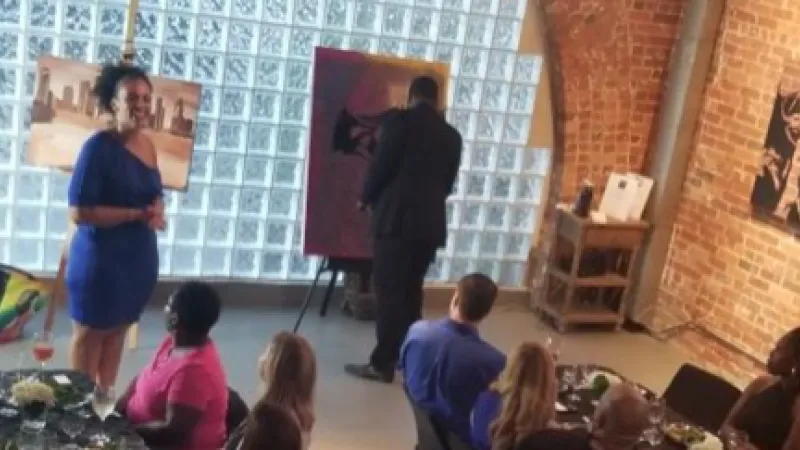 Project Description
Bisong Art Gallery's mission is to provide a platform for artists and art lovers to connect. 
Due to Covid-19, all social gatherings had to stop. We are now focused on online virtual art exhibitions. Art openings and receptions provide an opportunity for artists to show their work and for the community to come together. 
The local Houston population is over 4 million. In the past years, we've grown momentum in visibility and brand awareness. The goal is to double our art sales in the next 12 months.
Bisong Art Gallery sales original artwork to residential and commercial art buyers. We also double as an event venue for product launches, weddings, book signings and more. 
We are seeking funding to expand our online platform to continue to sale art locally and globally. Art buyers want to support artists and they don't want to buy art from the big box stores. Buy local is now more important than ever.
I am the founder and owner. I have two staff members and an intern.
Thank you for taking the time to review my campaign. Your support is greatly appreciated.
Updates
The Campaign FAQs
Frequently Asked Questions:
Is Bisong Art Gallery minority owned?

Yes, Carla Bisong is African-American and founded the gallery in 2013.

What type of art does the gallery exhibit?

2D & 3D Art such as paintings, sculptures, hand blown glass, photography and more.

Monetary Contribution
$20

Monetary Contribution
$50

Monetary Contribution
$50

Monetary Contribution
$50

Artist Patti Lennon-Potter
06/10/2020
Monetary Contribution
$50

Monetary Contribution
$25

Dorita Hatchett
06/09/2020
Monetary Contribution
$25

Naana Danquah Jefferson
06/09/2020
Monetary Contribution
$25

Artista Elisabet
06/09/2020
Monetary Contribution
$50
Monetary Contribution
24 Supporters
Select this reward
Rewards
Monetary Contribution
24 Supporters
Select this reward