New location: Forever Home
We have found a building! Help fund new equipment and construction in the new location as we continue to grow.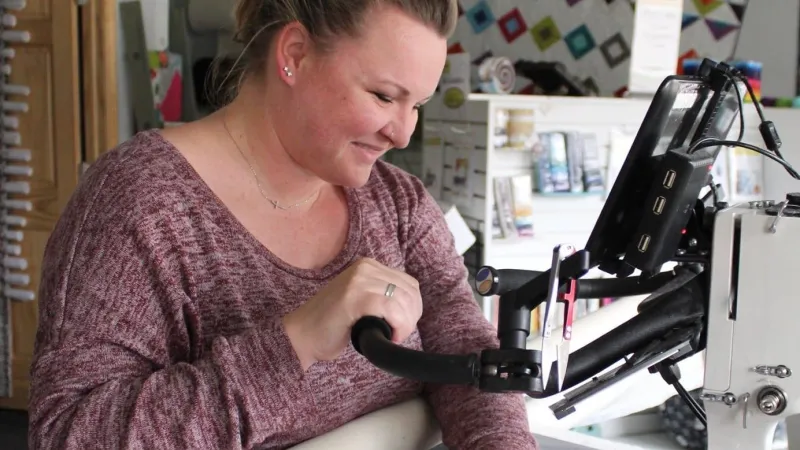 Project Description
What is the mission of your company or project? To love on people through fiber art.
Describe the problem you are solving. Many quilt stores have only supplies where we have everything from start to finish including education.
What is the market size/opportunity? Mainly local to Minot but expands into the Dakotas and eastern Montana.
What is your company/product about and how does it solve the problem? We are a "one top shop" where people can go from ideas to supplies to education to quilting and finishing. We offer a rental longarm quilting machine for people to finish their own projects or do custom quilting for customers. We have a classroom that is utilized for specific projects or larger events for the community. Our goal is to have a positive atmosphere free from judgement, where people can use their talents to create.
Why are you seeking funding and how will you spend the funding? Funding will help us renovate our new location and purchase new updated equipment.
Who is on your team? Our crew is Chelce, Luann, Sheila, Stacy, Bonnie, Jackie, and Lynn.
Thank your backers and make them feel appreciated!

We wish to THANK those who have taken time to consider and support this endeavor. We are honored to be considered and excited to see where the future leads. Blessings!
Updates
The Campaign FAQs
Frequently Asked Questions:
Please, replace this example content

Monetary Contribution
$1,000

Monetary Contribution
$300

Monetary Contribution
$10,000

Monetary Contribution
$25

A special friend
09/26/2021
Monetary Contribution
$50

Monetary Contribution
$200
Monetary Contribution
6 Supporters
Select this reward
Rewards
Monetary Contribution
6 Supporters
Select this reward