Naira Ego Home: African Luxury Home and Lifestyle
Direct-to-consumer home and lifestyle brand creating sustainable, sophisticated, and functional loungewear for our everyday consumers.
Project Description
Mission:
Established in 2020, NAIRA EGO HOME is a home and lifestyle brand that creates sophisticated and functional loungewear for our everyday consumers. Our mission is to utilize simple functional, and sustainable design to create products that foster fashionable homeostasis, comfort, and style as you are on the go or at home.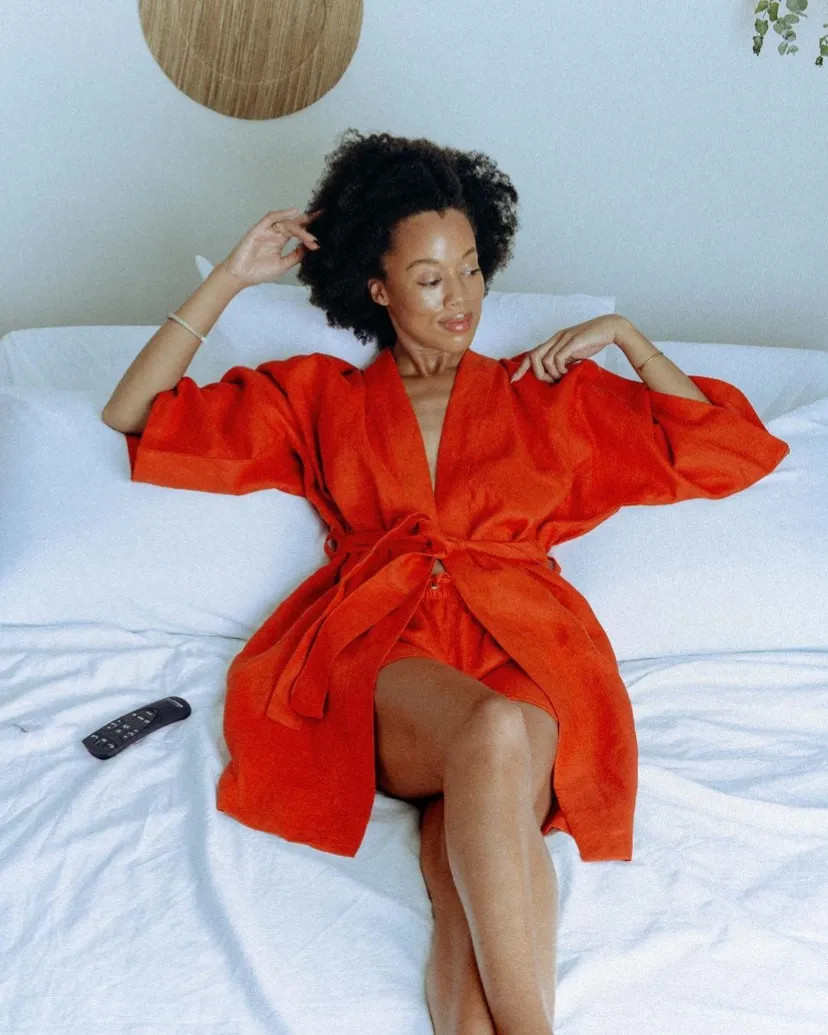 Vision:
Our vision is to be the go-to option for our consumers seeking to purchase sophisticated and long-lasting lounge and home wear and be the most sought-after brand in our niche market nationwide within 5 years. Furthermore, our company aims to work with local artisans in Ghana and Nigeria for production, source locally, and contribute to economic stability.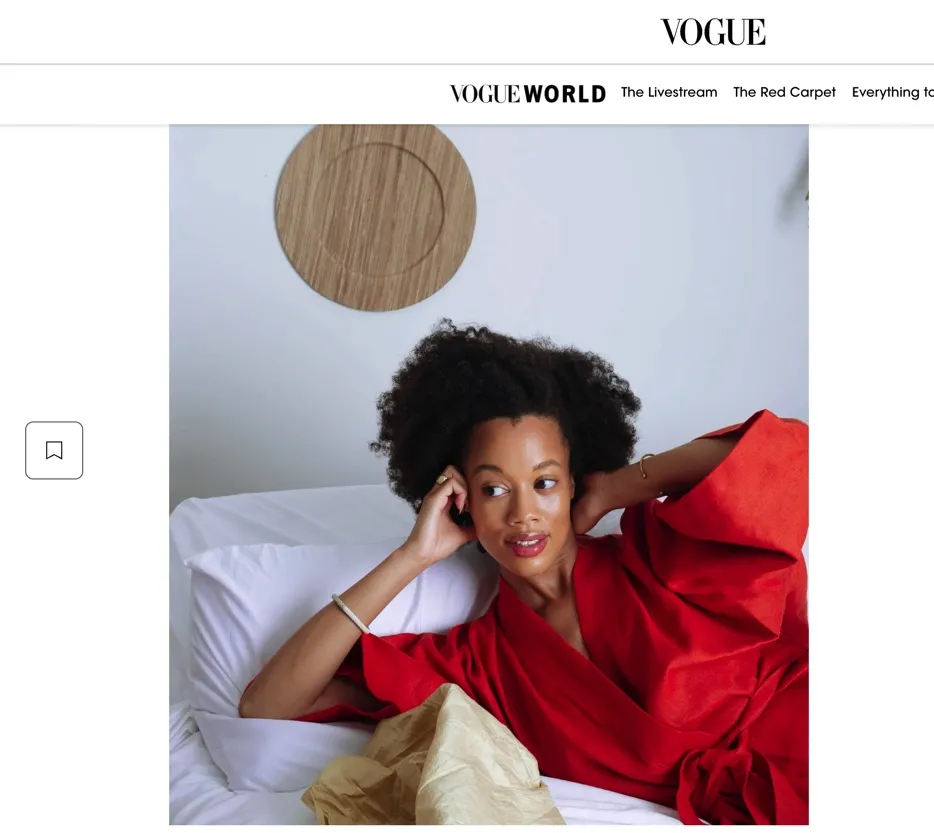 Image Source: https://www.vogue.com/article/before-bed-lauren-ash-founder-of-black-gi…
Tell us about you and your brand's story. What inspired you to build your business? 
I am a Nigerian-American social entrepreneur, founder, and creative director of NAIRA EGO HOME. Born and raised in Kaduna, Nigeria, I take pride in my culture and my Idoma heritage. As the daughter of a Nigerian military official and entrepreneur, I spent most of my life living in various parts of Nigeria where I was able to connect deeply with a wide array of people from different religions and cultural backgrounds. My upbringing directly influenced my personal and professional pursuits. For the past 5 years, I have been advocating for women's and children's rights in Africa and prioritizing socio-economic equity, empowerment, and culture. In 2015, I co-founded the International NGO,  WACRIA Foundation, where I worked and collaborated with international development agencies, academic institutions, civil society organizations, businesses, and grassroots organizations to support women and children in Africa. My work allowed me to travel around Africa, connecting with communities and understanding diverse cultures other than my own. I have been privileged to have a good support system that encouraged my endeavors, no matter how daunting and challenging it may have been. My mother especially fueled my entrepreneurial spirit. Growing up in Nigeria, she worked tirelessly from morning to night as a seamstress for the wives of military officers in Nigeria. I watched how relentless she was in her work while also supporting 5 children and her husband. To me, she is the epitome of grit and grace. Our shared love for fashion strengthened our relationship as I became an adult. In 2019, I proposed that we collaborate on a fashion line in Nigeria. After a year of ideating and strategizing, we put all plans on a halt due to the novel coronavirus.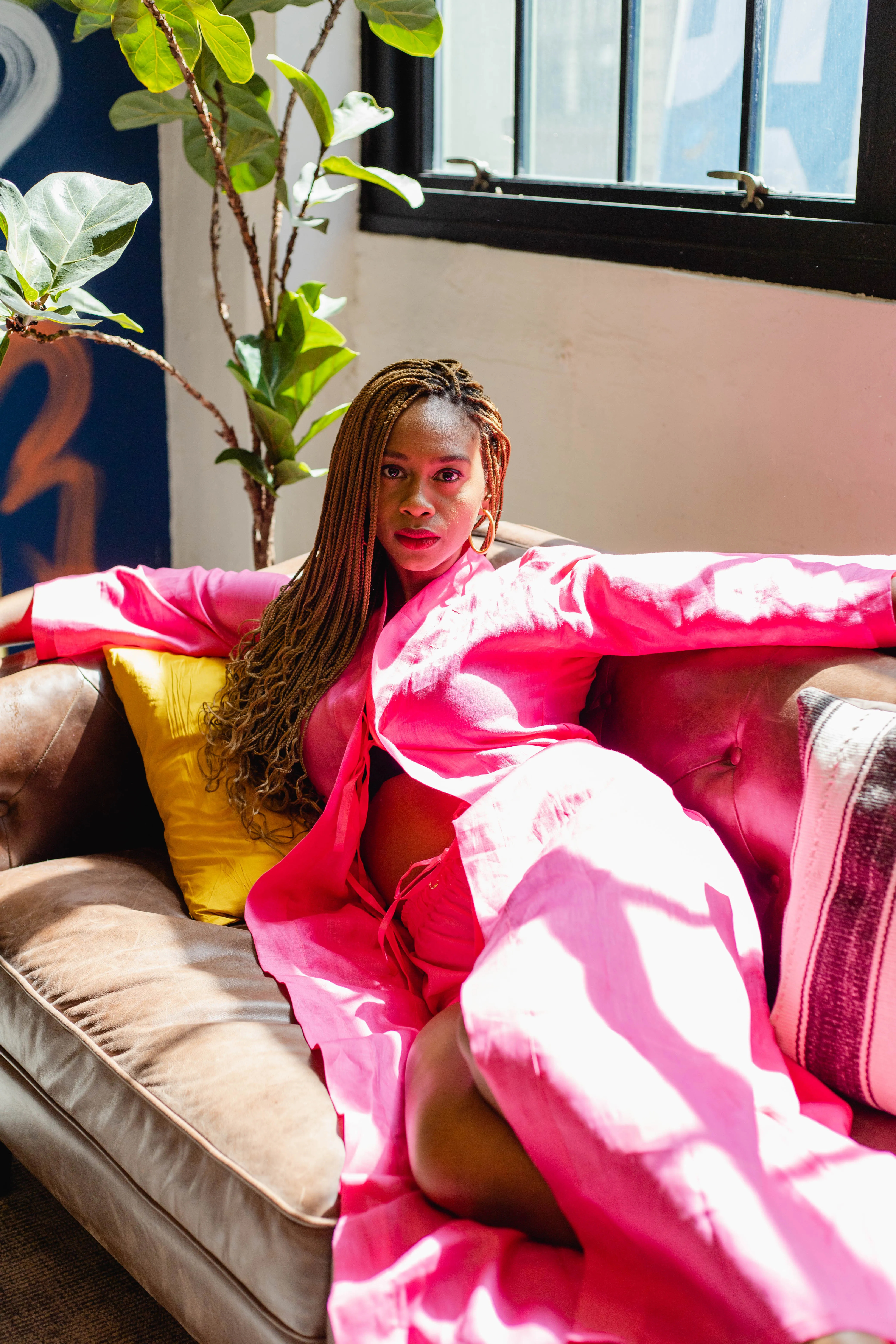 There's no doubt that the pandemic was one of the most gruesome and uncertain times in our history. But even in the midst of all uncertainty and doubt, there was room for opportunity and growth. The stillness of the world allowed me to dive into myself and channel the things I loved the most which were creating and strategizing. In order to stay stimulated, I decided to revisit the plan I had with my mother but fine-tune it to reflect the times we were in. I went back to the drawing board and came up with the idea to design comfortable loungewear to help folks feel (and look) good during the lockdown period. After one month of ideating, NAIRA EGO HOME was born. With businesses reforming operations and high demands for home-office space, the need to stay comfortable at home was at an all-time high. Mental and physical wellness became a thing of need and most people transformed their home spaces into comfortable havens to make the shelter-in-place period bearable. Upon research, I found out that people were purchasing comfortable attire, primarily loungewear, for a long period of stay at home. Eventually, this was what sparked the creation of our classic two-piece linen robe and short set. The two-piece set was designed to be worn casually at home or occasionally outside. Most importantly, I wanted to create a product that was comfortable, durable, functional, ethical, and long-lasting. I chose linen as our main fabric because it encapsulated all 5 attributes.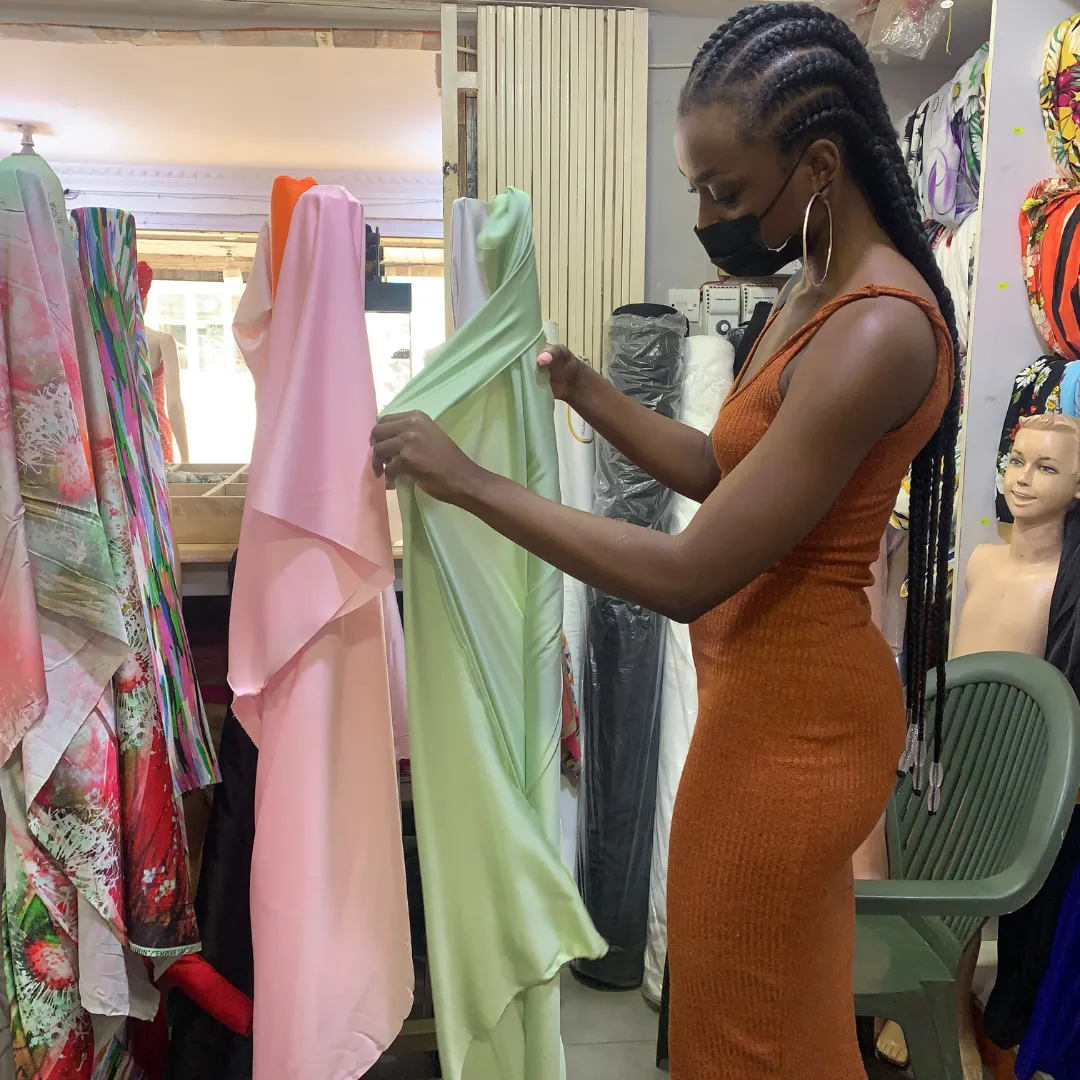 It was very important for me to build a sustainable and ethical business that operates properly in ecological, social, and economic contexts. I knew I was in for a challenging ride, yet the long-term benefits of operating a sustainable business triumphed over my fears. I am very proud to see how fast the brand has grown. Within a span of 12 months, we grossed over 5 figures in sales, were featured in prominent fashion magazines, hosted pop-ups in global cities, and have had international stars like Gabrielle Union wear our pieces. Although these accolades and accomplishments are encouraging, what's more, important to me as a founder is how we impact the environment and communities. After we launched, we journeyed to Ghana for 5 months to work with a local team of artisans to design our latest collection. As an African luxury brand, we aim to contribute towards African economic development. This to me has been the highlight of our journey.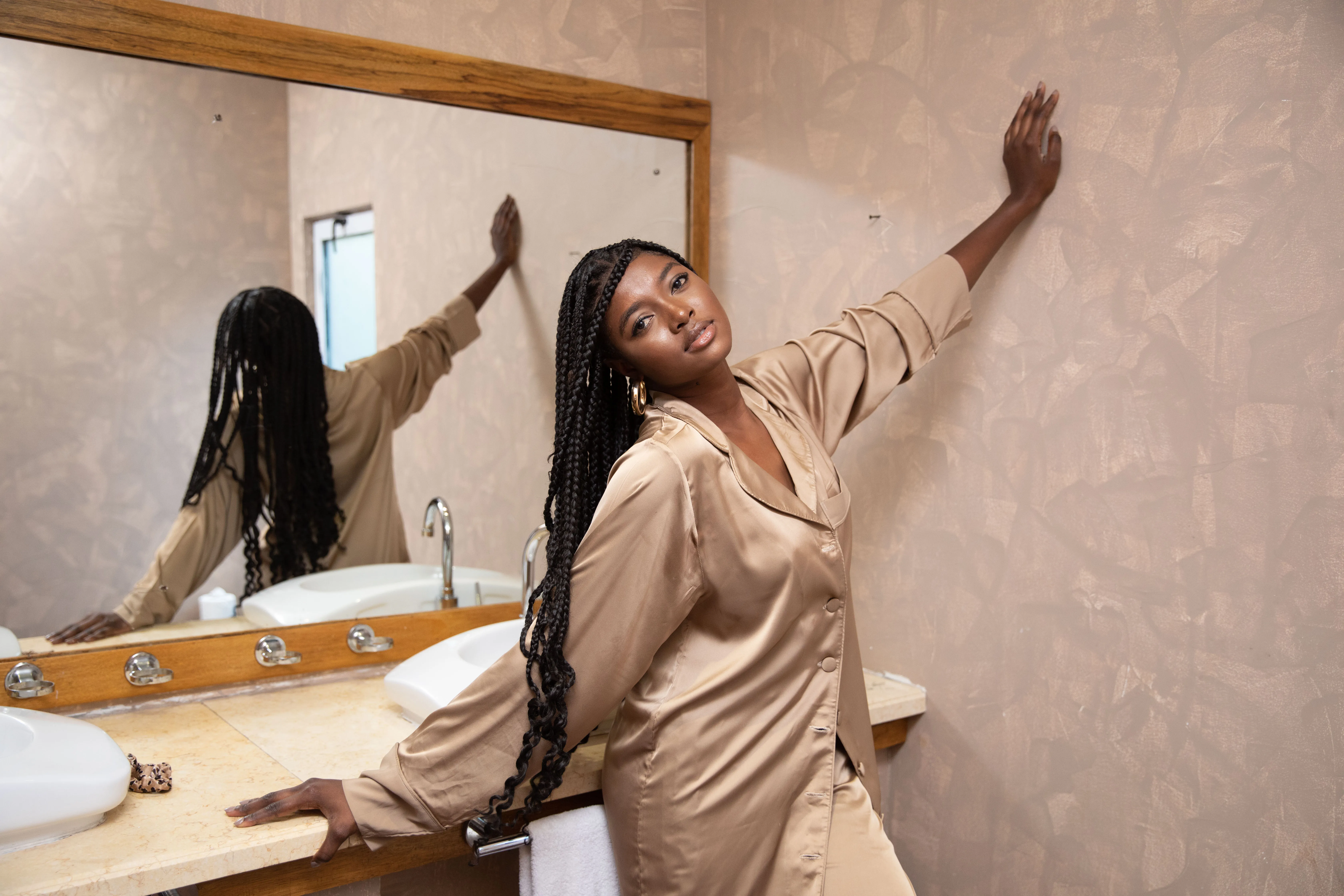 What problem does your business help solve?
Black consumers currently exhibit the greatest unmet need 

According to McKinsey, 45% to 55% of Black consumers said that they need more wellness products and services to meet their needs

Black consumers' high willingness to explore new products and services - 81 percent of Black survey respondents are willing to switch brands - suggests that dissatisfaction with their current options is widespread. The leading cause of dissatisfaction among Black consumers was the lack of evident diversity, equity, and inclusion efforts, such as marketing and outreach that do not feature people they recognize as representative of them.

Black survey respondents said that current offerings from the apparel industry are low quality and untrustworthy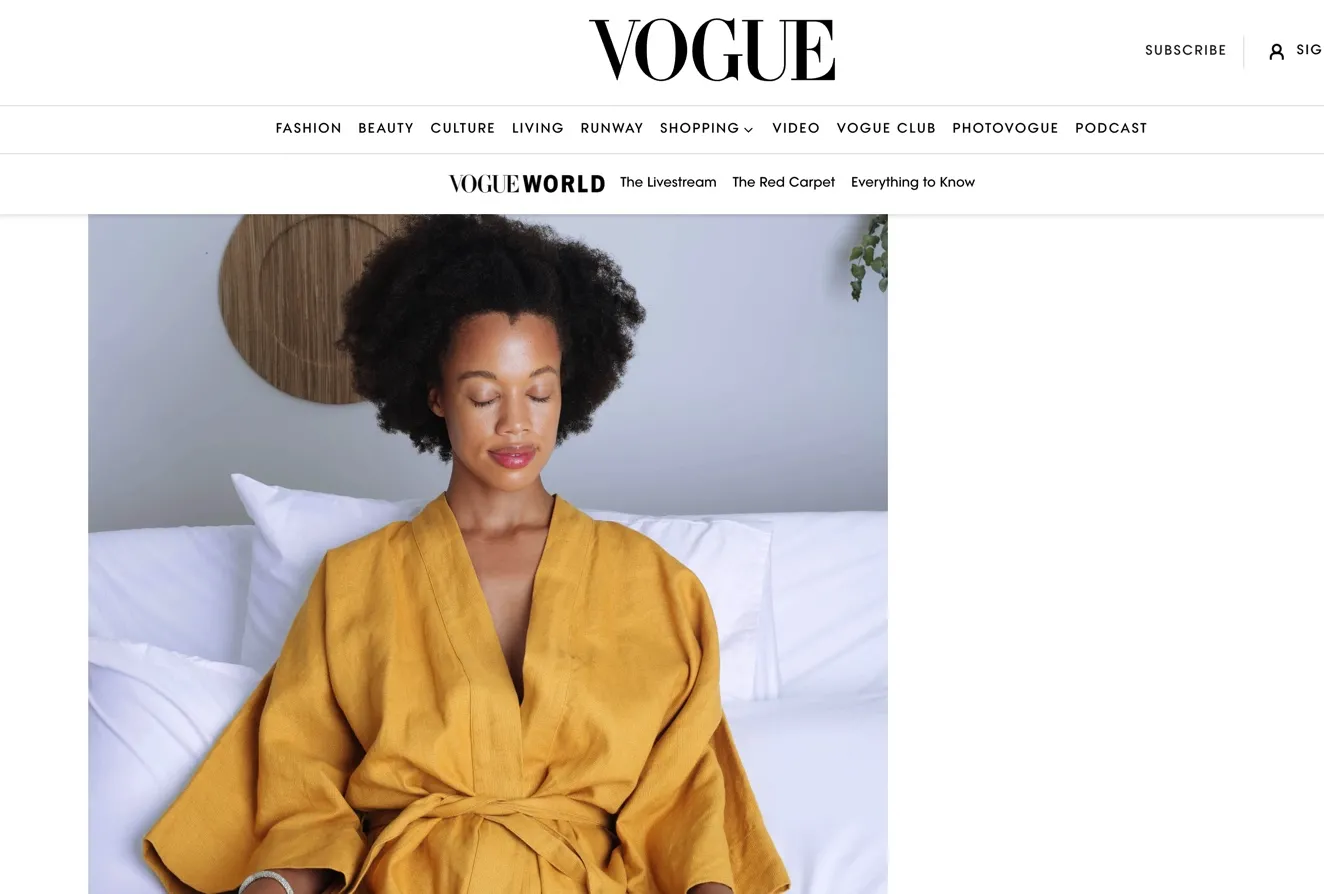 Image Source: https://www.vogue.com/article/before-bed-lauren-ash-founder-of-black-gi…
What is your vision or goals for your brand over the next 12 months?
Our goals for the next 12 months are to:
Form a long-term partnership with a trusted manufacturing company

Grow our team both domestically and internationally; (Social media, Product, Marketing)

Launch international shipping to garner a global reach

Have a solid budget to improve Ads to generate revenue 

Stock our products in major retailers like Target, and Nordstrom, and luxury retailers like Net-a-Porter

Continue to expand as a sociable committed business, as we launch a recyclable program, givebacks, and foster thought-led conversations on our social networks

+ $50,000-$100,000 gross revenue 2024

Hire a full-time marketing lead

Launch International shipping to garner global reach

Build a domestic team of product managers, business development, and marketing professionals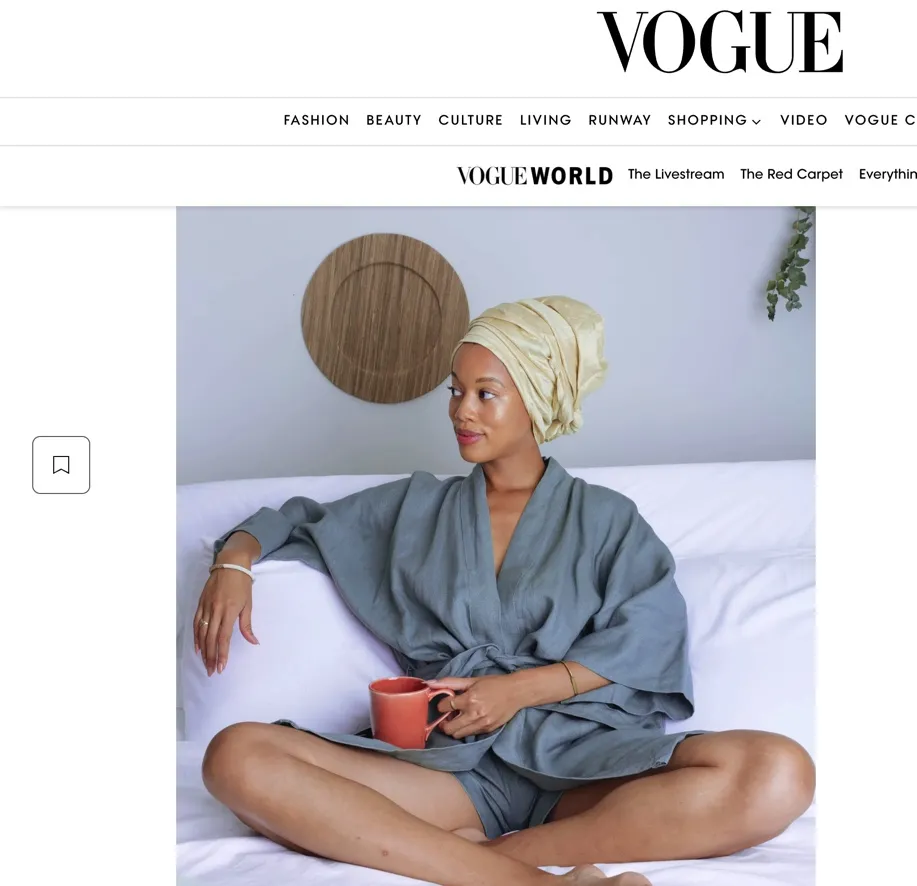 Image Source: https://www.vogue.com/article/before-bed-lauren-ash-founder-of-black-gi…
How will funding help you achieve your goals?
Capital is important for growing and scaling a sustainable business in these times, post-COVID. For this reason, we are delighted to seek funding to sustain the business long-term, create products for the greater good, and give back to our community. We are raising money to help us expand our product offerings, cover manufacturing costs, and improve marketing. 
Key Milestones
Press/Advertisement: Features in prominent magazines such as Elle, New York Magazine, VOGUE, and Conde Nast Media Companies

Marketing/Social Media: In one calendar year, the online audience grew to 1K followers across social media channels with daily visitors from around the globe

Community building: Collaborations with small businesses and artists in our ecosystem in the form of giveaways and marketing - Black Girl in Om, ILERA Apothecary
Team:
Our team is made up of me, the sole owner and founder, and independent contractors we hire based on project needs. (i.e. manufacturing, website, marketing, events, etc)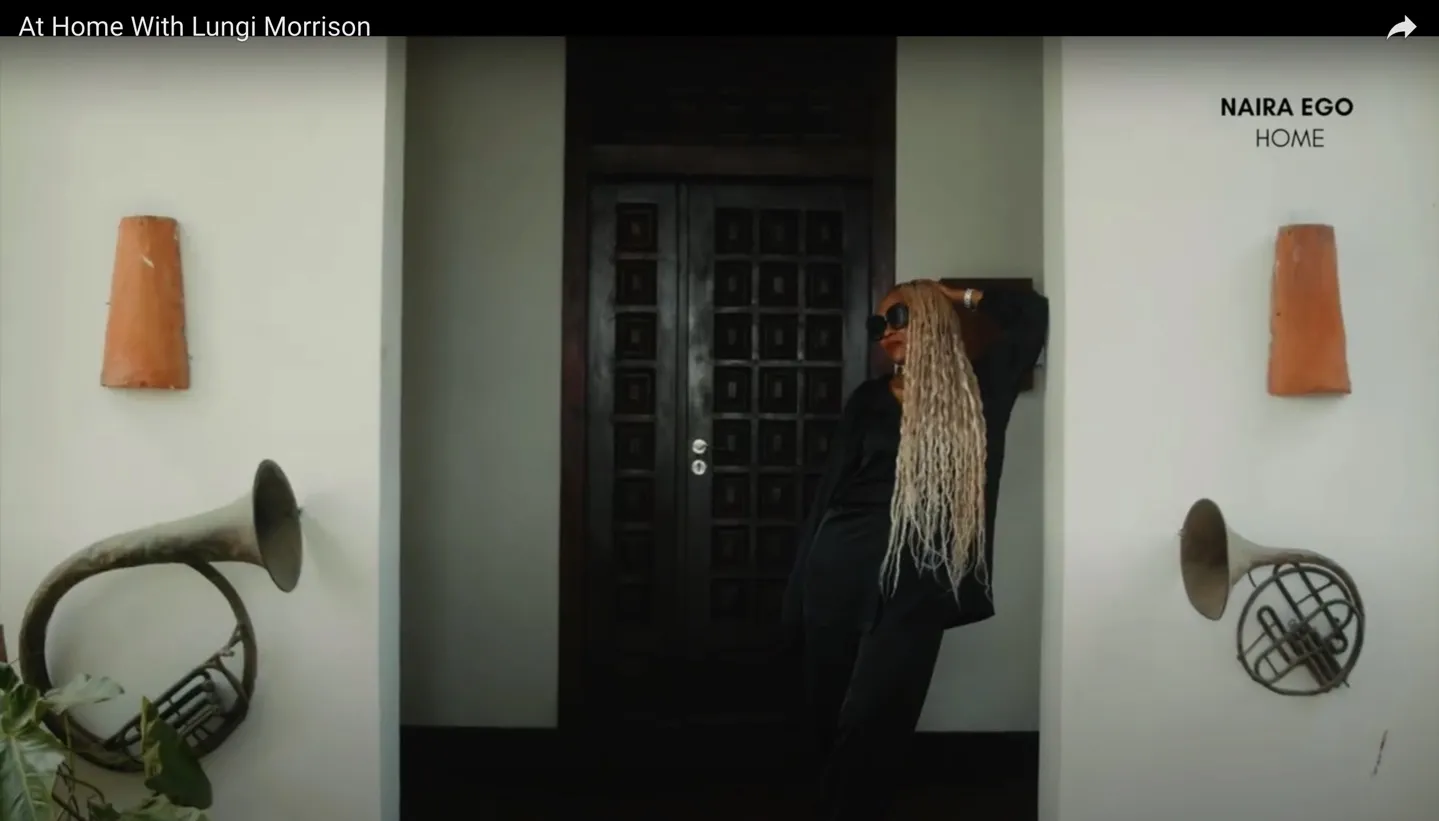 Video Source: https://youtu.be/qJEGVXjkUA0?si=pPJNYpo6nE3k3WxL
Social Links:
Instagram: https://www.instagram.com/nairaegohome/
Thank you,
Jennifer Abu
Founder of NAIRA EGO HOME
Updates
The Campaign FAQs
Frequently Asked Questions:
Can we contact you directly?

Monetary Contribution
$100

Monetary Contribution
$100
Monetary Contribution
2 Supporters
Select this reward
Rewards
Monetary Contribution
2 Supporters
Select this reward