MODEI STUDIOS: A Contemporary Unisex Brand
Exploring the space where community and clothing meet.
Project Description
Hi friends, I'm Emily and I am building a community-focused unisex label.
Many of you may know that my love and focus on fashion has not wavered since forming early in childhood. After spending time working in the industry, I have been able to have my hand in a variety of aspects ranging from design, and merchandising, as well as production. I am now ready to take the leap to bet on myself and launch my own brand.
I have been able to self-fund the initial development costs. However, with production being so capital-intensive, I am seeking support from you all.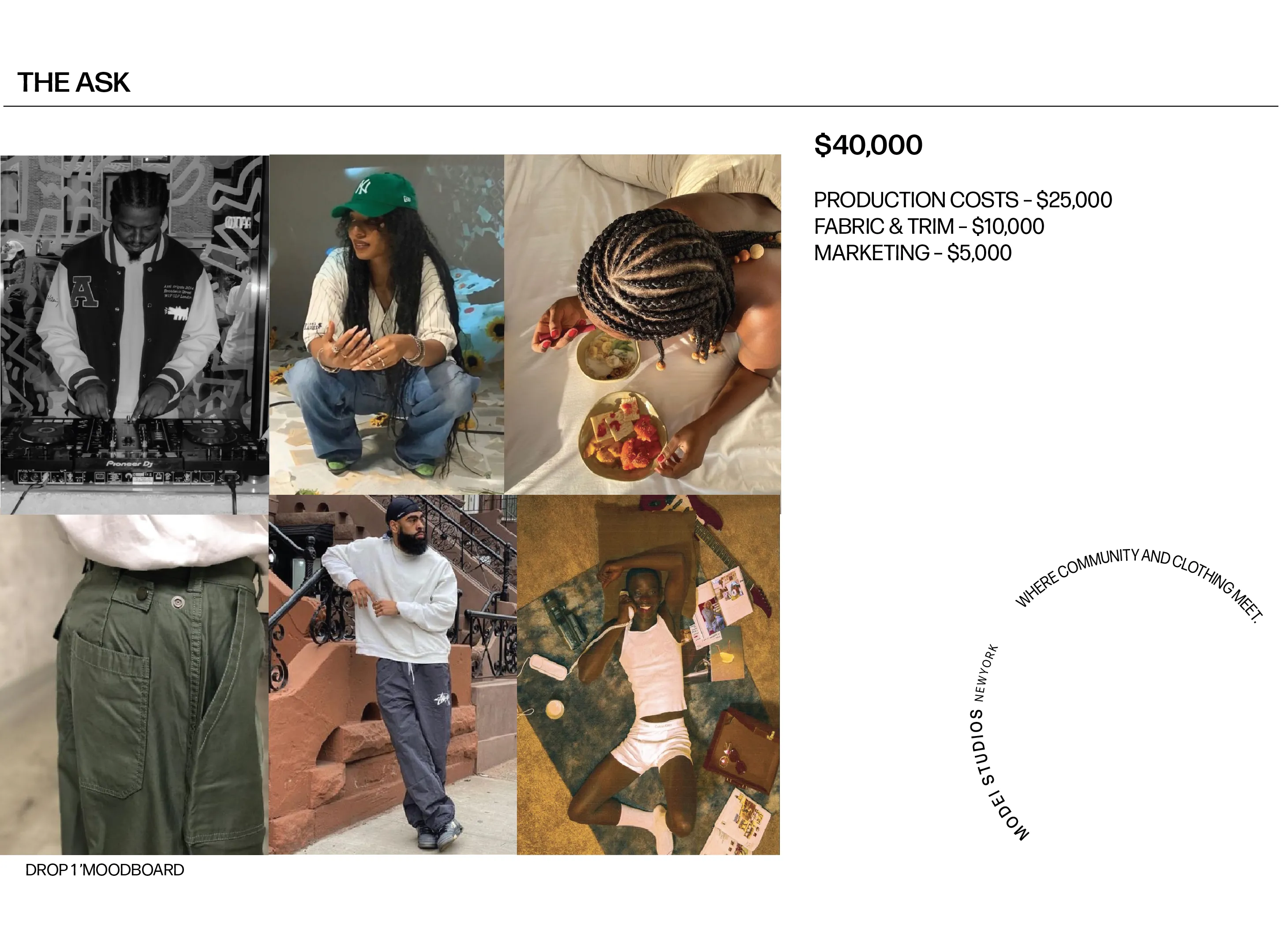 Modei Studios is a Brooklyn-based fashion label exploring the space where community and clothing meet—bringing together various cultural elements like music and film with curated events throughout the year to build community and provide space for young local creatives, particularly those of color, to connect.
With our simple yet impactful approach to design, we offer elevated wardrobe staples. Taking cues from 80s and 90s subculture, we create carefully considered playful yet adaptable pieces. While rooted in menswear, each piece is tailored for both men and women.
I have already begun working on pre-production samples and secured a factory right here in New York. I am so excited to bring this vision to life and see all the ways we can grow as a community. I aim to launch this Fall, and with your support, we can make it possible. 
Thank you for supporting the creation of Modei Studios. I am forever grateful for your time and contributions :)
Updates
The Campaign FAQs
Frequently Asked Questions:
If I can't contribute right now, how else can I show my support?

You can share this campaign with your friends, family, roommates, or whoever else! The more exposure and connection the better. You can also follow us on Instagram and Tiktok @modeistudios to stay in the loop and learn more.

Why the community element? Why not just sell clothing?

After I moved back to New York post-pandemic, I realized that there was a significant gap in finding the right places to build community. There are endless parties and events in this city but, it's tough trying to figure out which ones you feel like you've found your people. One summer night, I found myself at a rooftop party in Brooklyn. It was then that I finally felt like I had found my community. From the music and the people to the energy and conversations, everything just finally felt right. It was on that rooftop that the concept of Modei Studios, serving as a platform for more than just products, became solidified. From that moment on, I was committed to this vision of pairing memorable experiences alongside timeless easy-to-wear pieces.

When does the site go live? I want to rep Modei Studios!

The goal is to do a soft launch end of October but funding and production lead times will play a big factor in making that happen. 

Monetary Contribution
$250

Monetary Contribution
$50
Monetary Contribution
2 Supporters
Select this reward
Rewards
Monetary Contribution
2 Supporters
Select this reward