Living larger than life with animals
I would like to start a veterinary facility that would be able to serve large animals. It would be the only one in the county.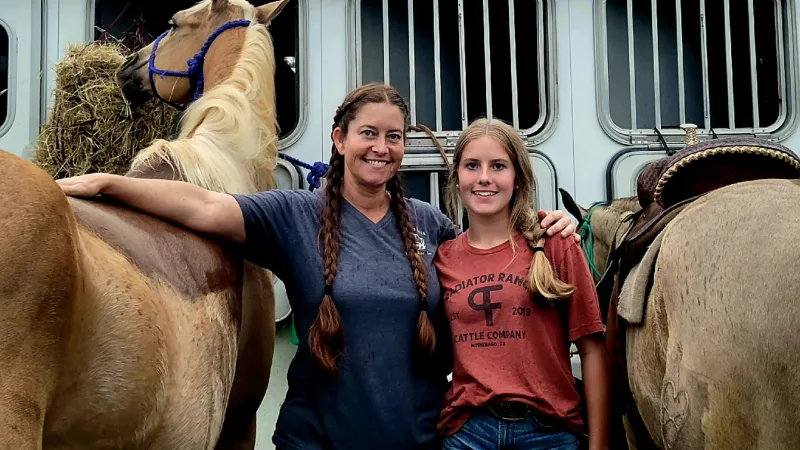 Project Description
My reason for asking for help is to purchase equipment to supply my clinic so that I could better serve my community. 
I live in a rural area which is highly populated with horse and cattle owners. There are currently no large animal veterinarians and clients must take their farm animals over an hour away and even farther to a university if an emergeny occurs. 
There are no local large animal veterinarians that can host educational events to speak to potential clients, schools, or 4H groups about animal care, new events, or Q&A sessions. 
Money is needed to purchase basic equipment in order to better serve my community and their animals. 
It is a common situation that I need to radiograph the feet to look for fractures, foreign bodies or other life threatening conditions. A used digital x-ray machine system would be around $12-15,000. 
A used anesthesia machine would cost $1,000 and is required to be present for any surgical procedure or possible emergency where oxygen may need to be administered. 
An autoclave for surgical instrument sterilization would be $600. 
A blood chemistry machine and urinalysis machine to assess presurgical patient health or sick patients would be $500 each. 
A group of cages would be used to house patients for surgical recovery or treatment would be $900. 
A squeeze chute with foot table for cows needing foot trims or surgery would be $12,000. 

These items would be the minimum needed to be able to better serve my community. I would also offer jobs for those who love animals or are interested in learning more about how to become a veterinarian or veterinary technician. 
Updates
The Campaign FAQs
Questions: How do veterinarians serve their community? 
Answer: Veterinarians provide a source of education on animal nutrition, husbandry, behavior, zoonotic diseases, reproduction, emerging diseases, end of life care, and research for human medicine. 
Q: What is a veterinary mobile unit?
A: A veterinariary mobile unit can be a truck, car, SUV, van, or converted bus or trailer that is set up to provide limited services to animal clients at their home or designated meeting location. Services may include vaccine clinics, spay/neuter programs, or large animal services. 
Q: What is a brick and mortar veterinary clinic? 
A: A brick and mortar veterinary clinic is a non-mobile building that allows animal clients to bring their animal to that location to seek veterinary services usually more advanced than a mobile unit may offer.  
Monetary Contribution
0 Supporters
Select this reward
Rewards
Monetary Contribution
0 Supporters
Select this reward