Kind Karma Fine Jewelry
Kind Karma employs at-risk and homeless youth to handcraft fine jewelry with proceeds returned to youth employees to fund individual goals.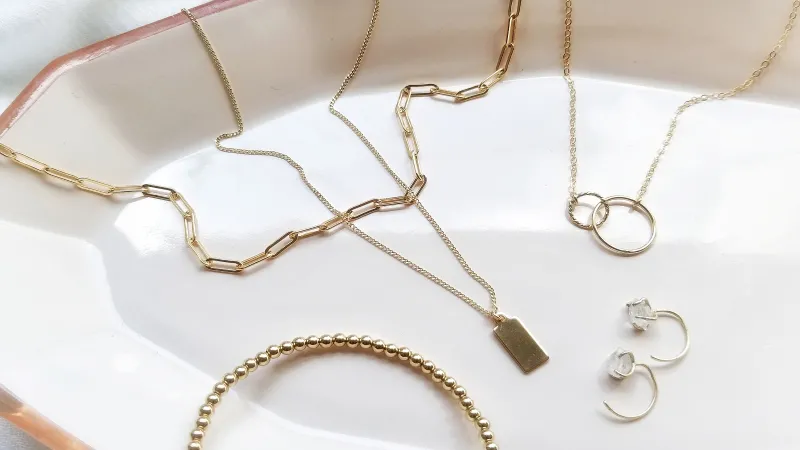 Project Description


Kind Karma Company Mission
Kind Karma is a social enterprise that employs at-risk and homeless youth in Toronto to handcraft fine jewelry. In addition to fair hourly wages, proceeds from sales are returned to youth employees to fund individual goals such as education, housing and courses. Our mission is to break the cycle of poverty by enabling vulnerable members of the future generation to reach their full potential with innovative employment so they can continue to pay kindness forward.
The Existing Problem
While there are many employment agencies designed help vulnerable youth find work, what often isn't addressed is the limited number of solutions offered to at-risk and homeless youth. 
65% of homeless youth have not completed high school (as a result of basic needs not being met) so most youth only qualify for entry level jobs in the retail or service industry which means long hours, constant customer interaction and inflexibility to manage mental health and emotional needs that are unique to the trauma most of these youth have experienced. Youth are most likely to feel overwhelmed and quit which quickly leads them back onto the street.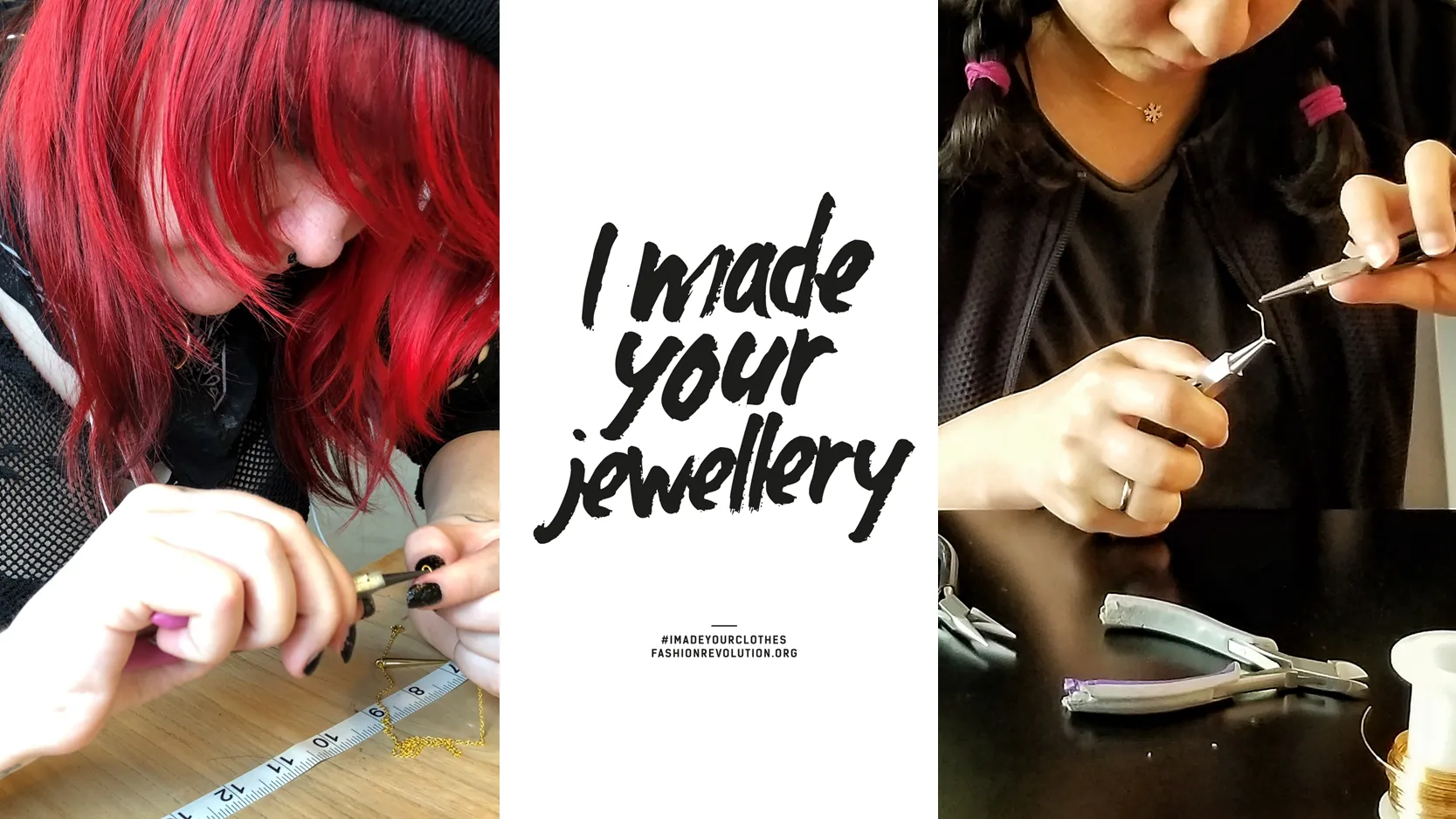 The Kind Karma Solution
Kind Karma offers an innovative art therapy-based employment model where work functions like an art class although employees are paid as they would be at any other job. We have seen proven success among our artisans and with the ability to finally maintain employment, they have developed confidence in themselves to pursue their goals. As one of our youth recently told us, "For the last six years, I've been unable to hold down a job. Now, I love coming to work and Kind Karma is actually the only structure I can count on in my life."
So while we make beautiful jewelry that customers rave over, Kind Karma is also about building a better future and better world one youth at a time.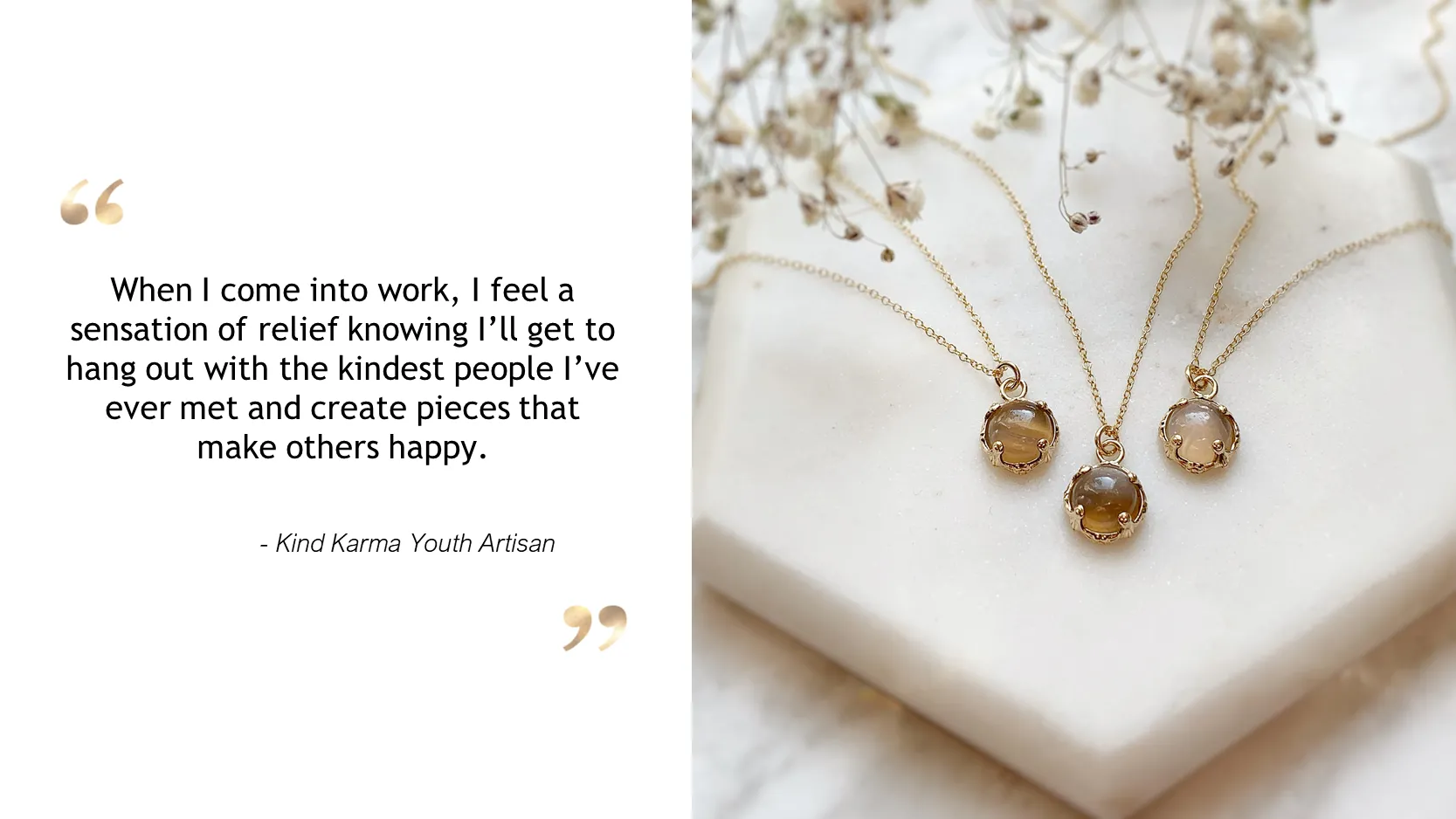 Learn more about Kind Karma's work at kindkarma.ca
Updates
The Campaign FAQs
Frequently Asked Questions:
Please, replace this example content

Monetary Contribution
$8,220
Monetary Contribution
1 Supporter
Select this reward
Rewards
Monetary Contribution
1 Supporter
Select this reward