Gabbi
Making women the experts on their bodies.
Project Description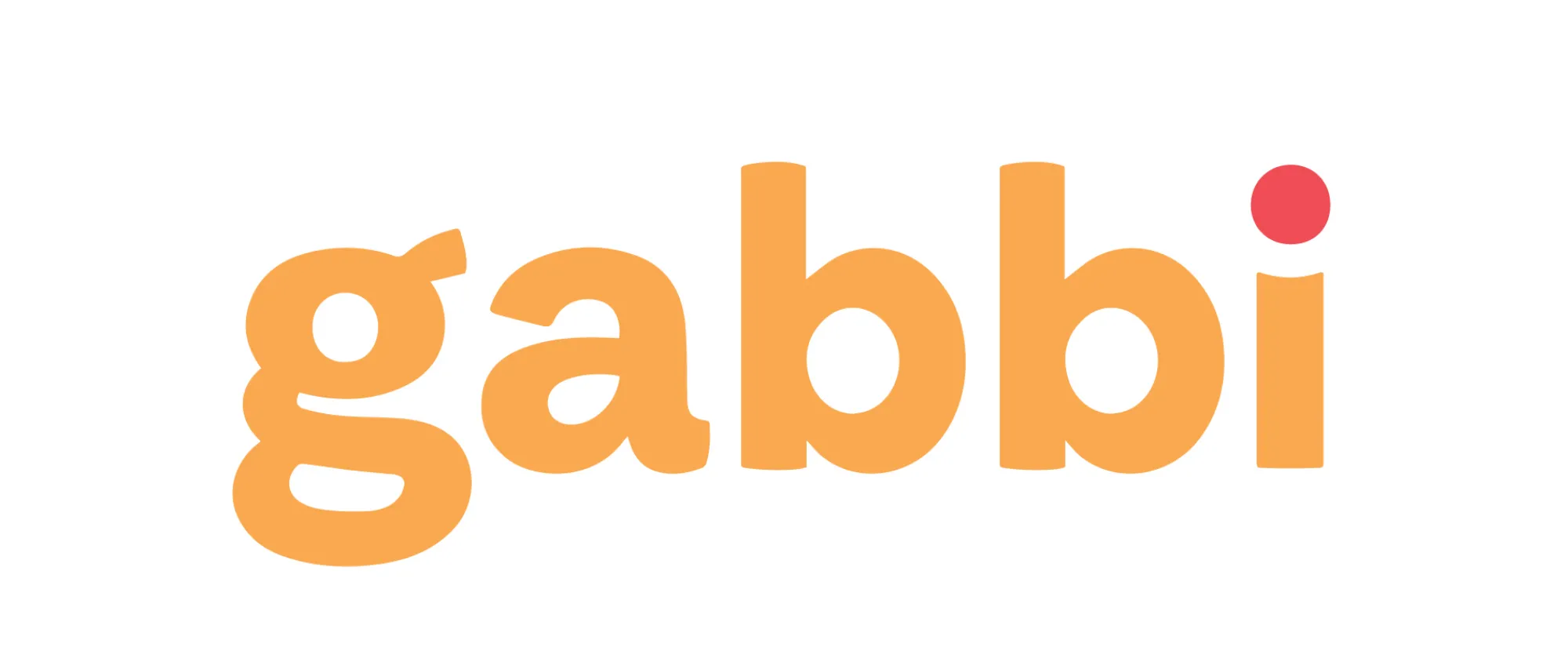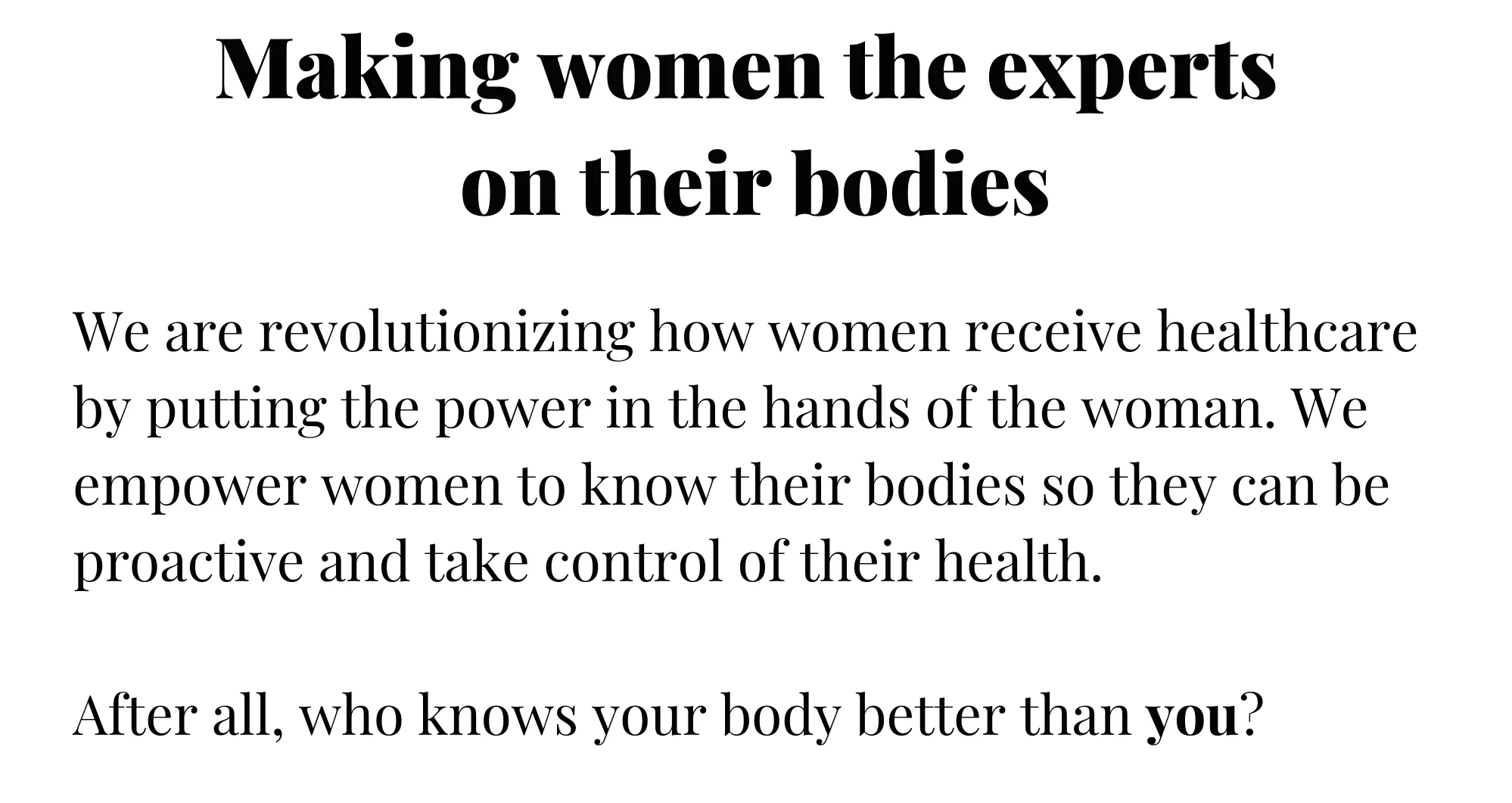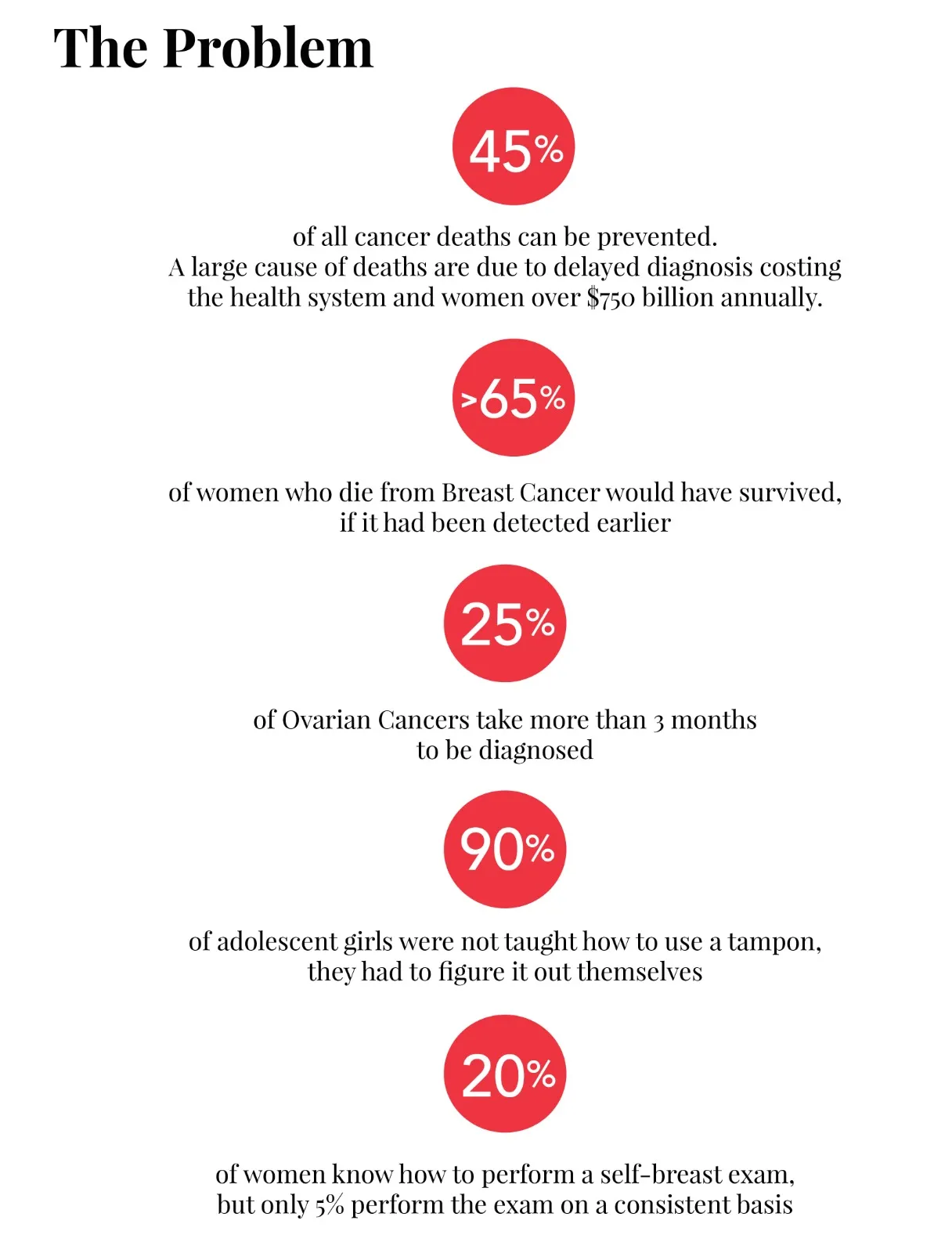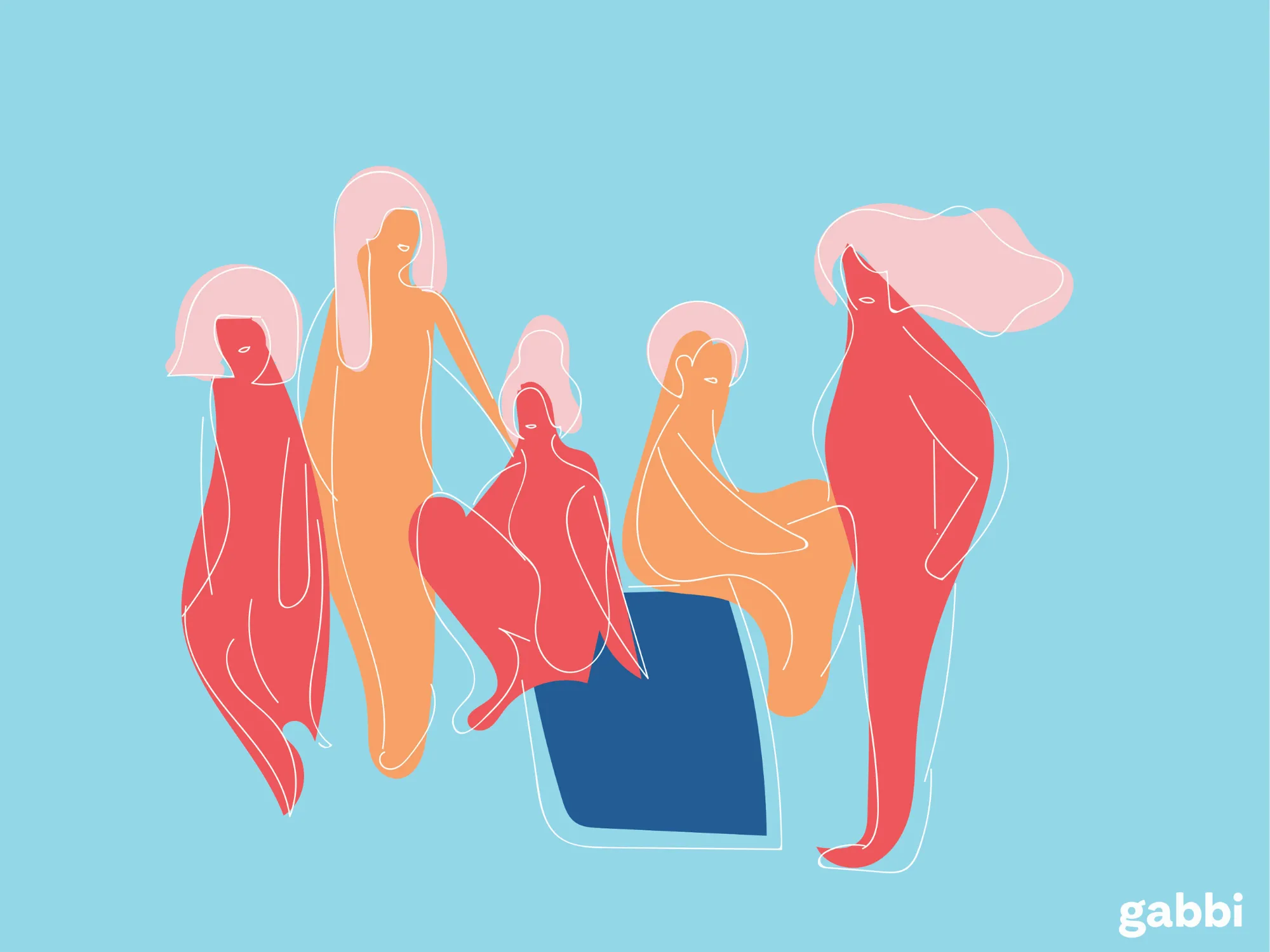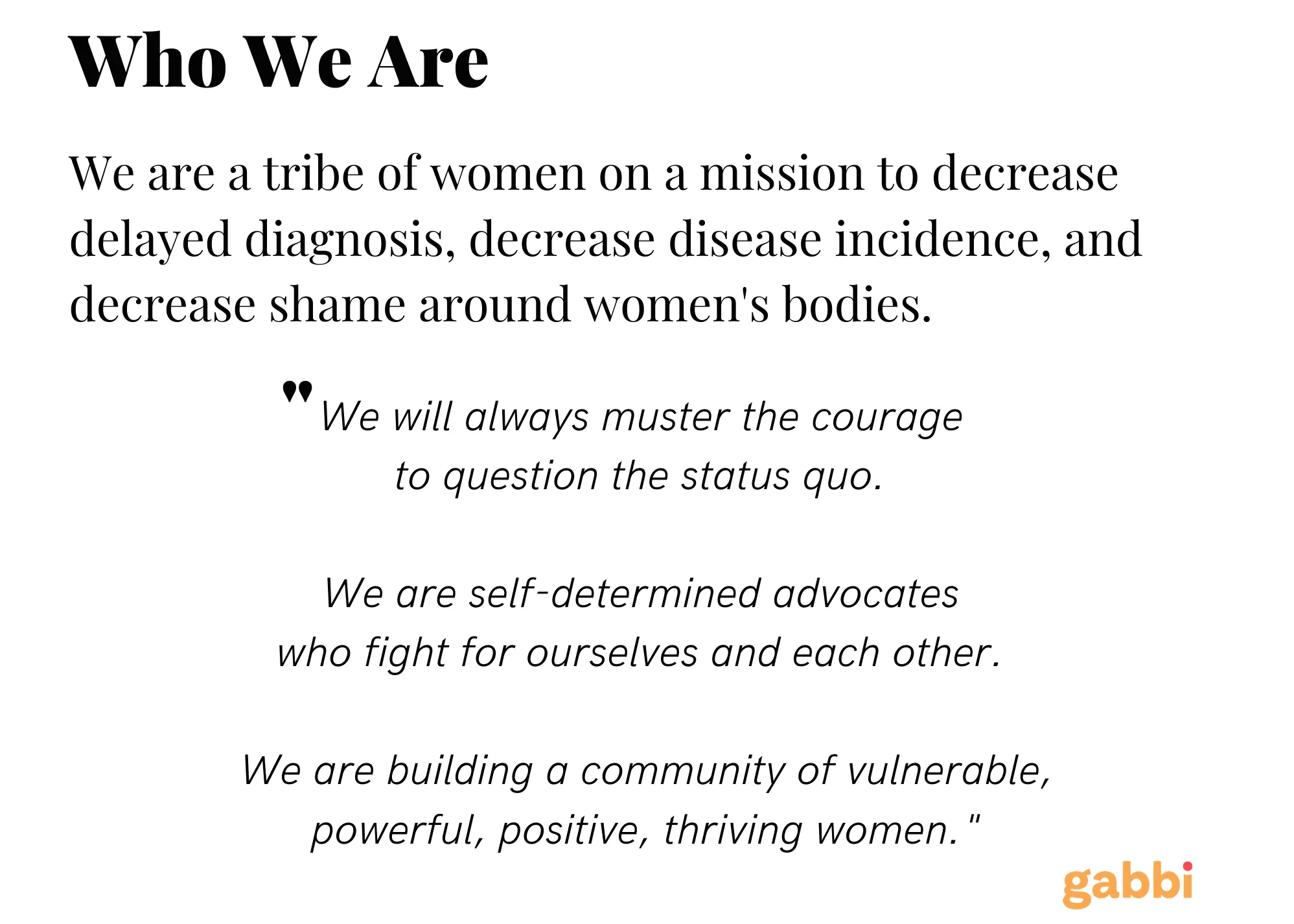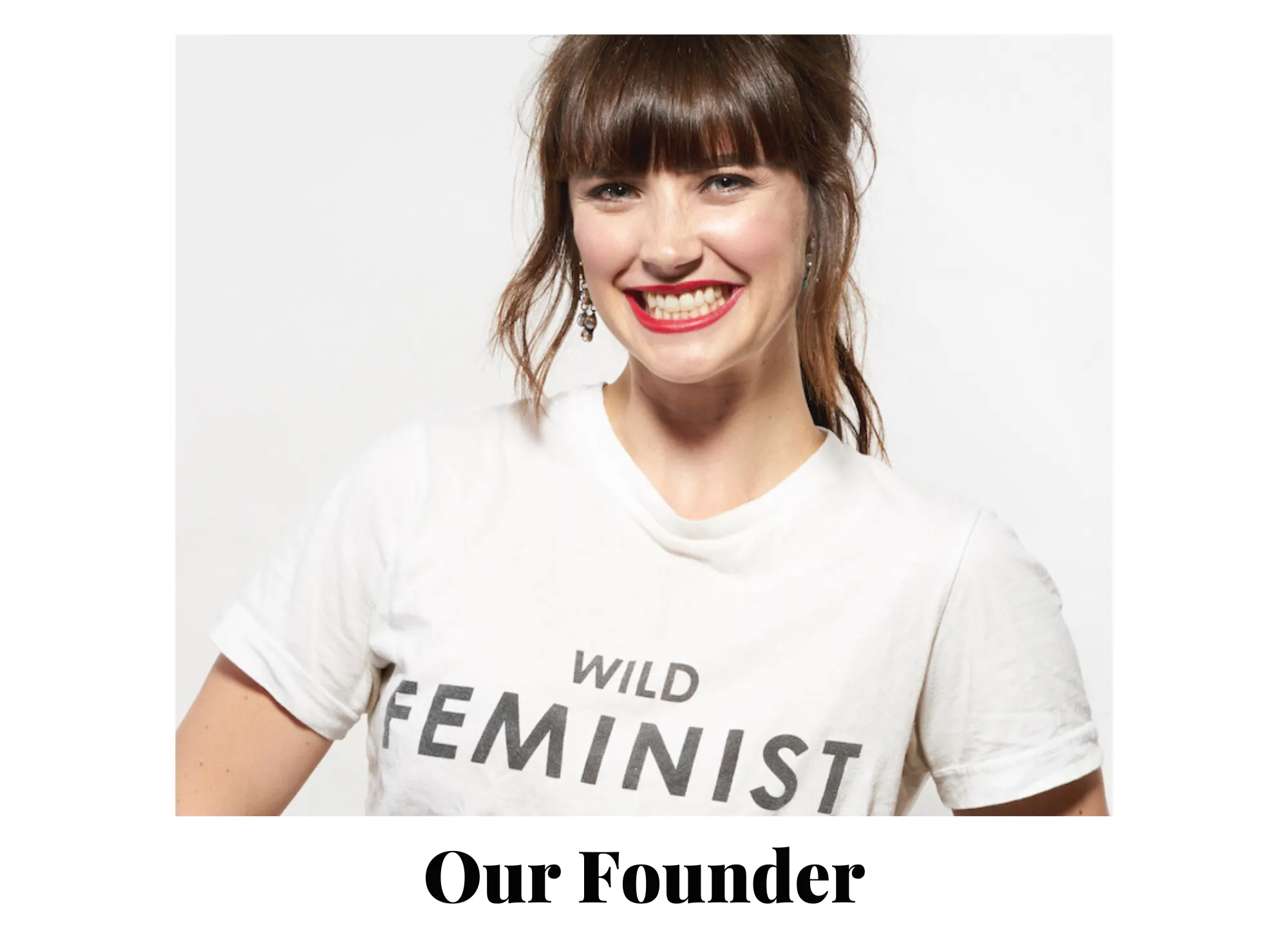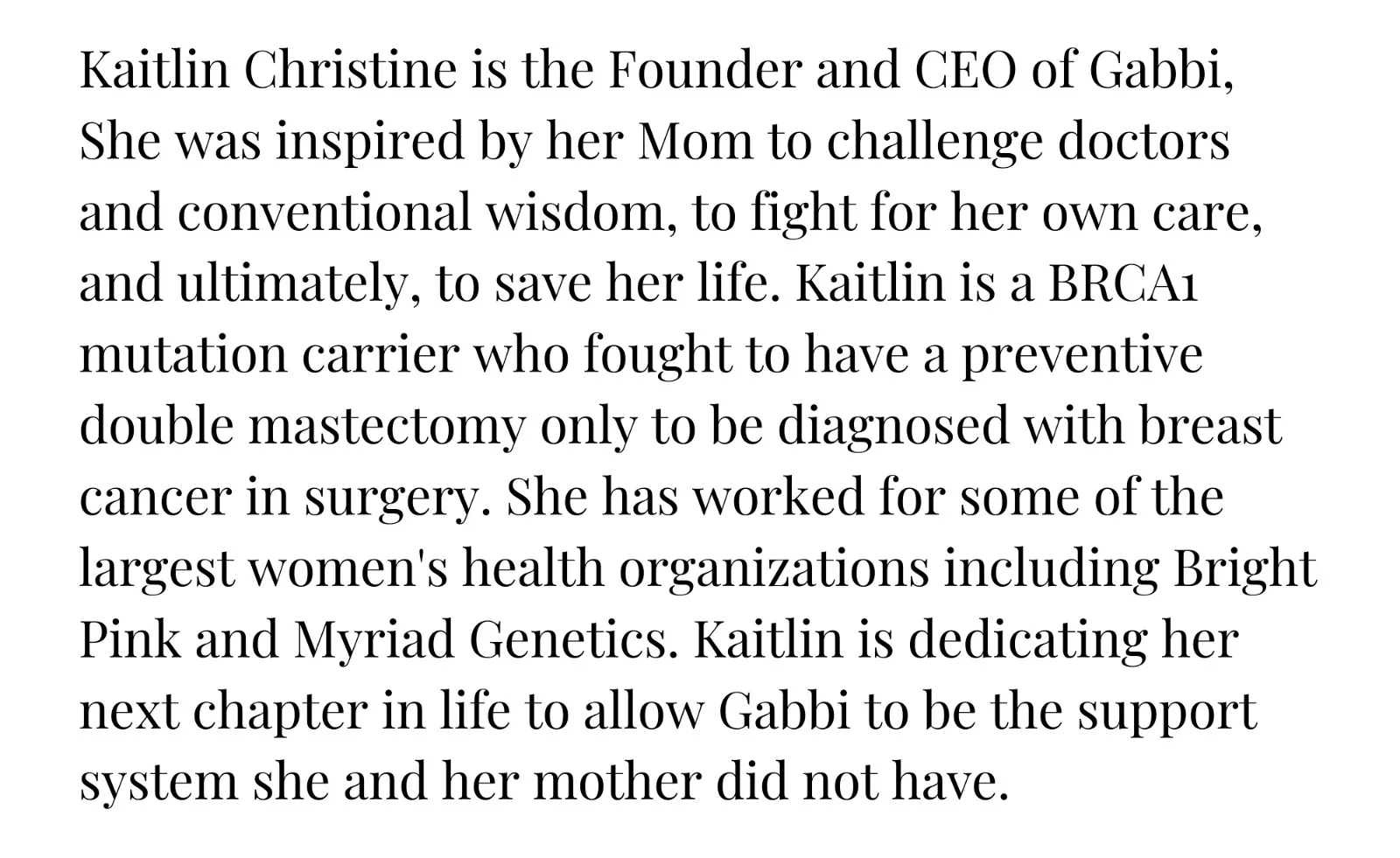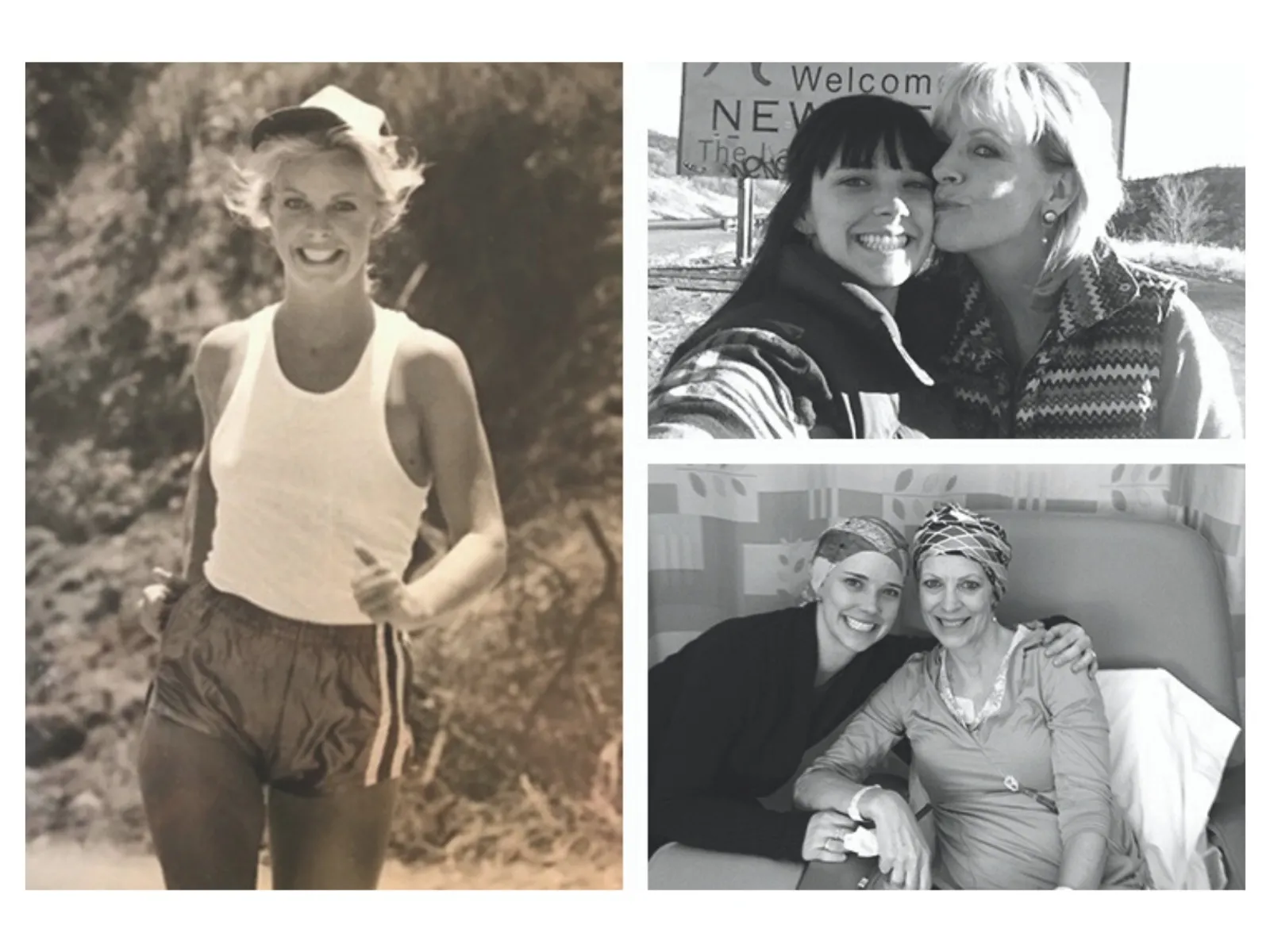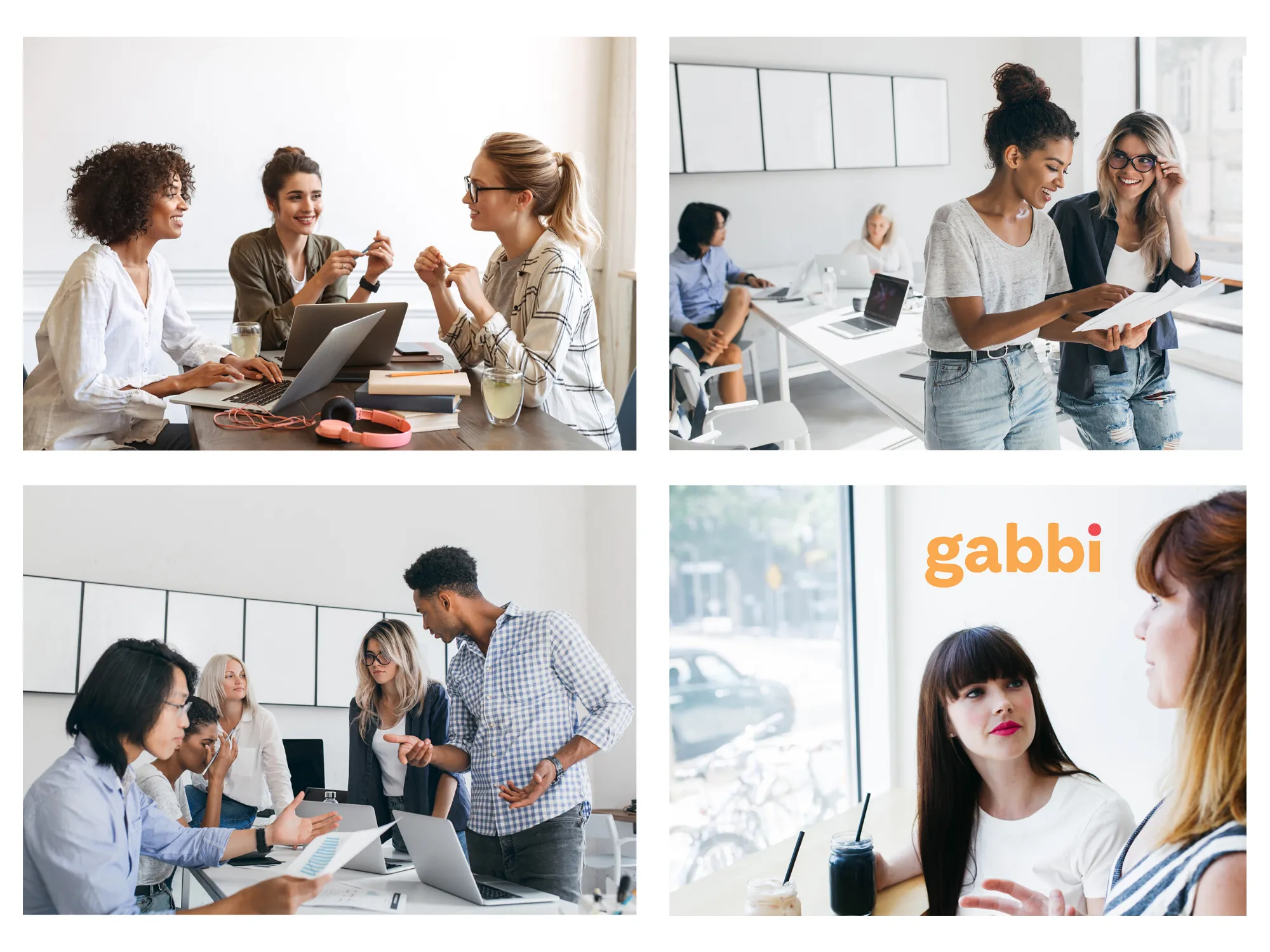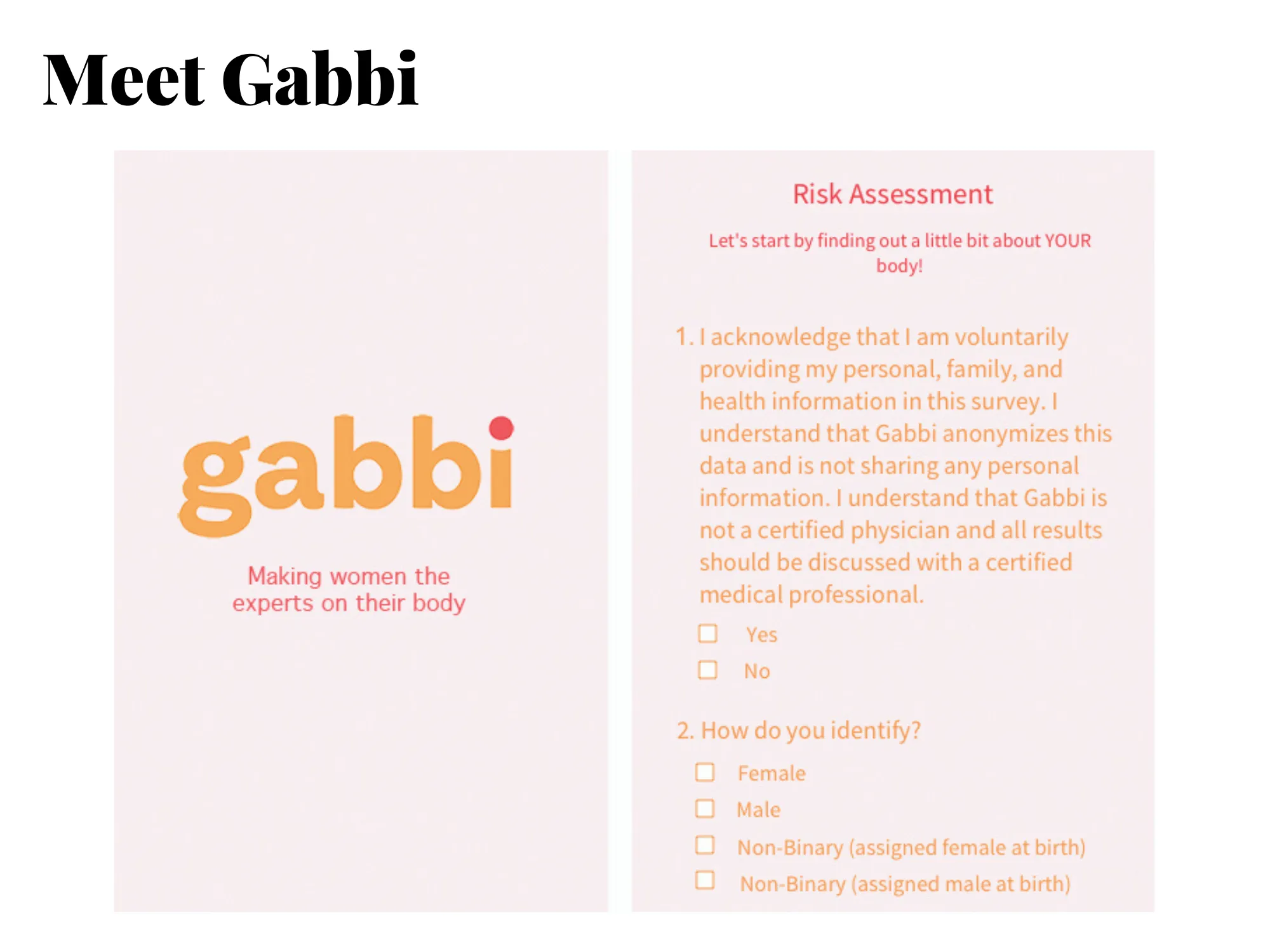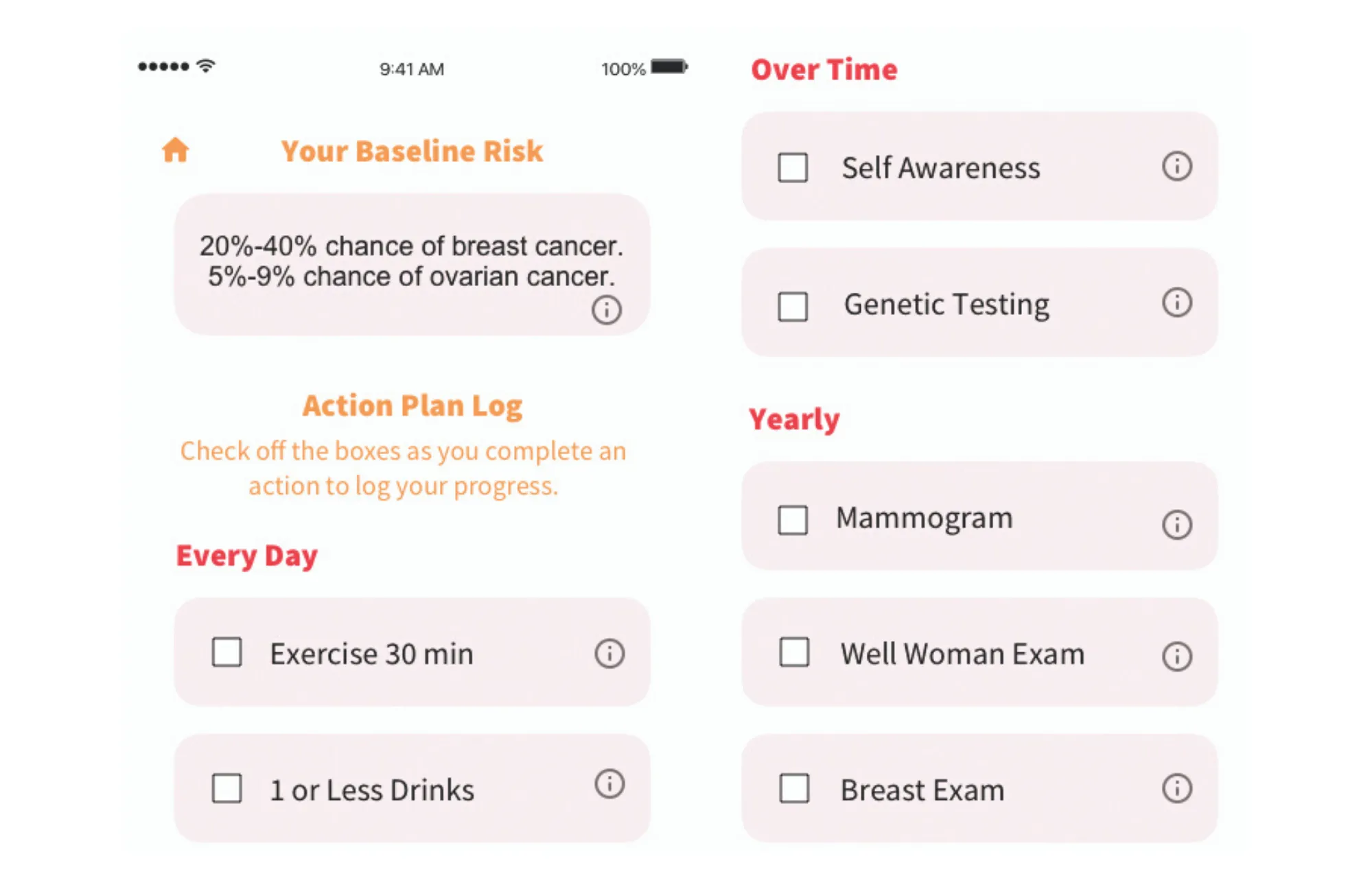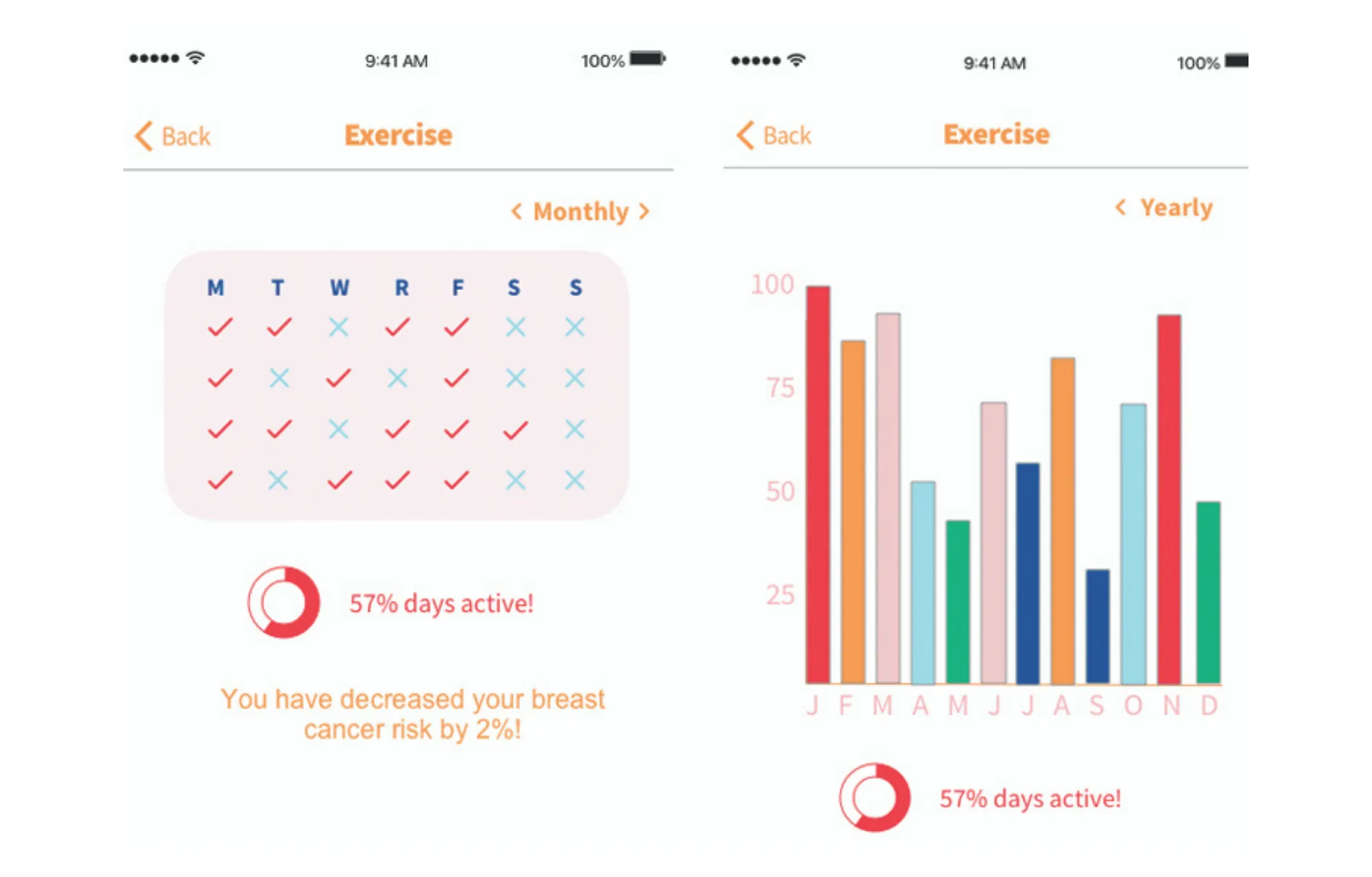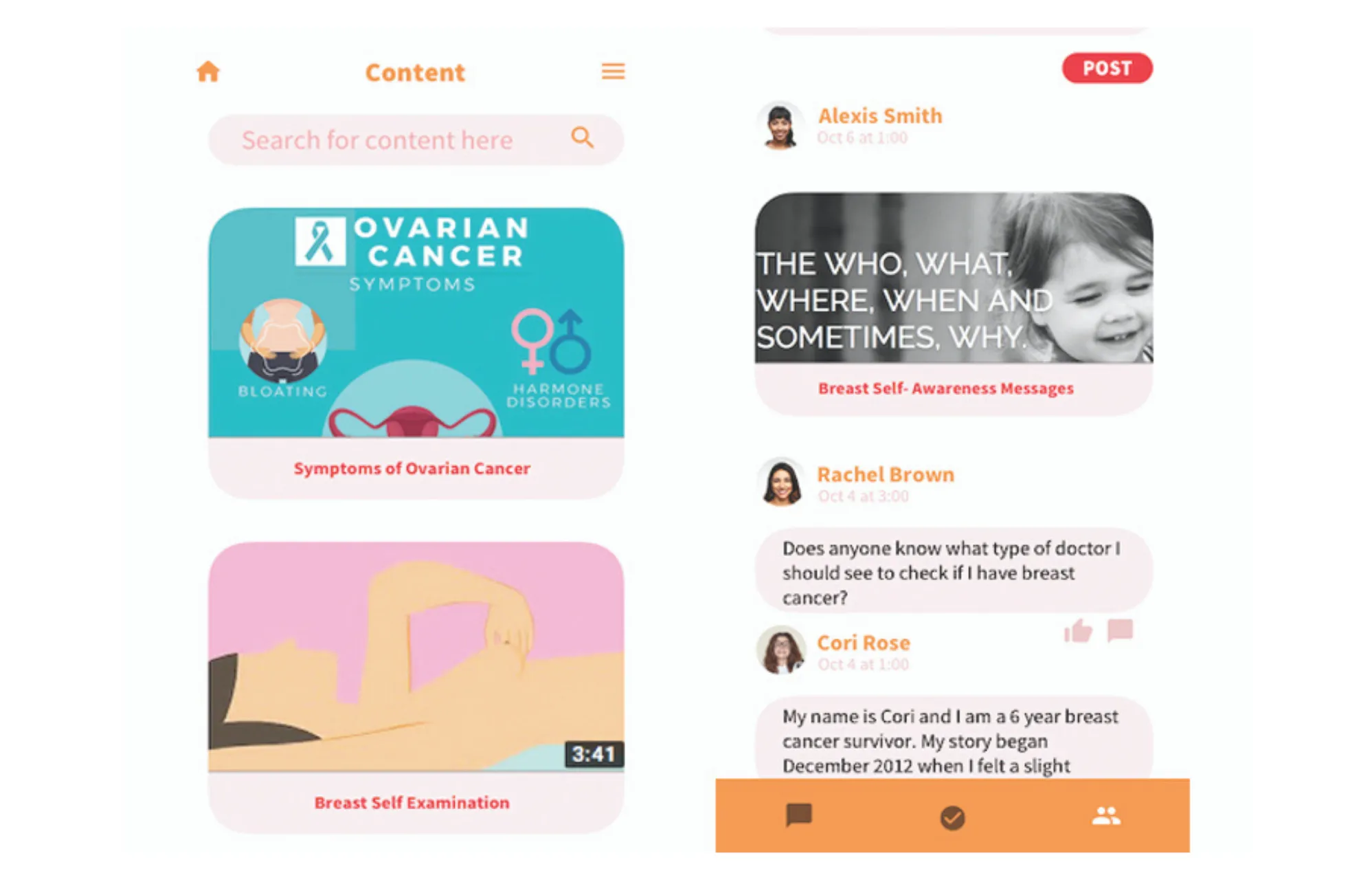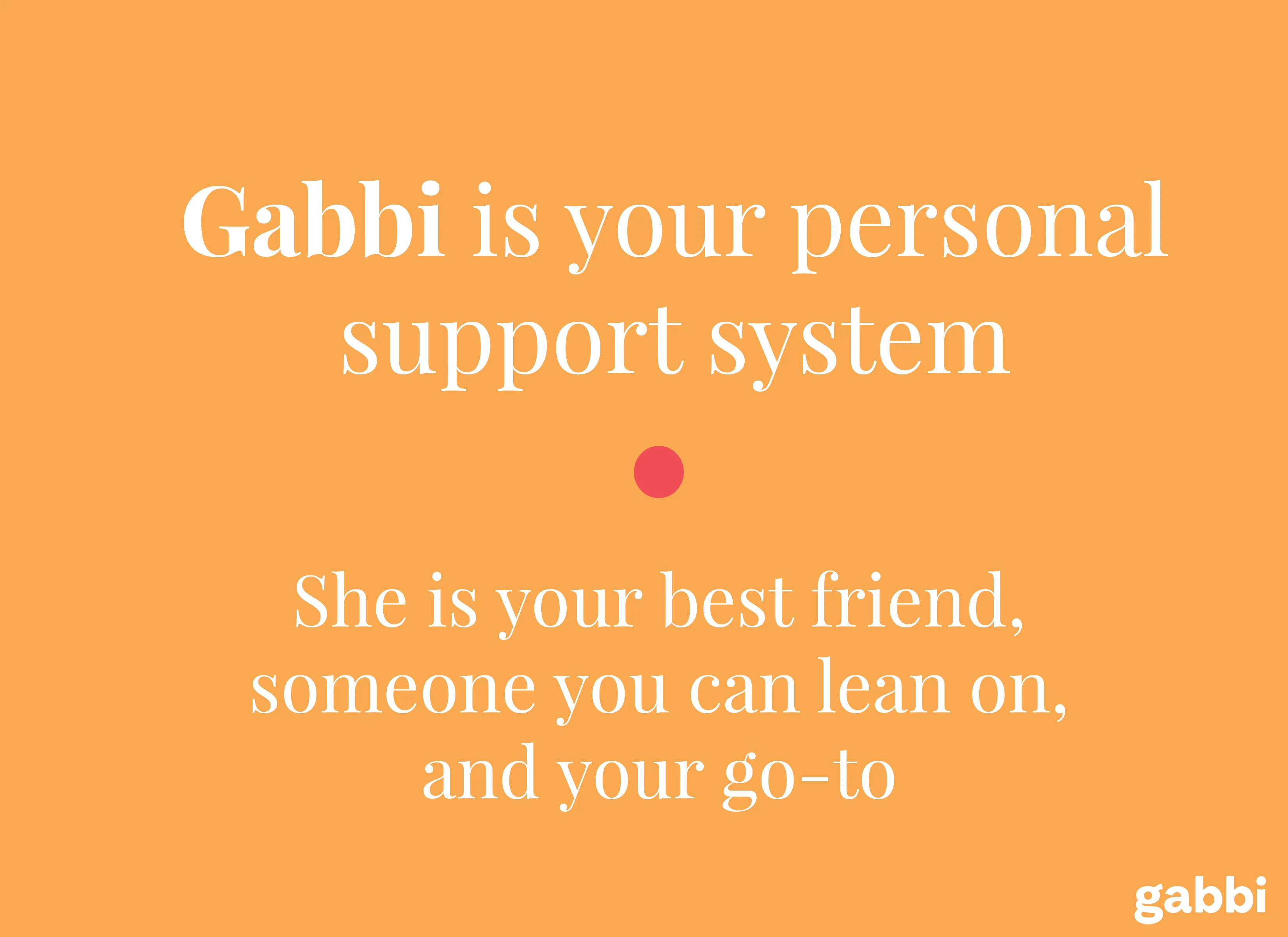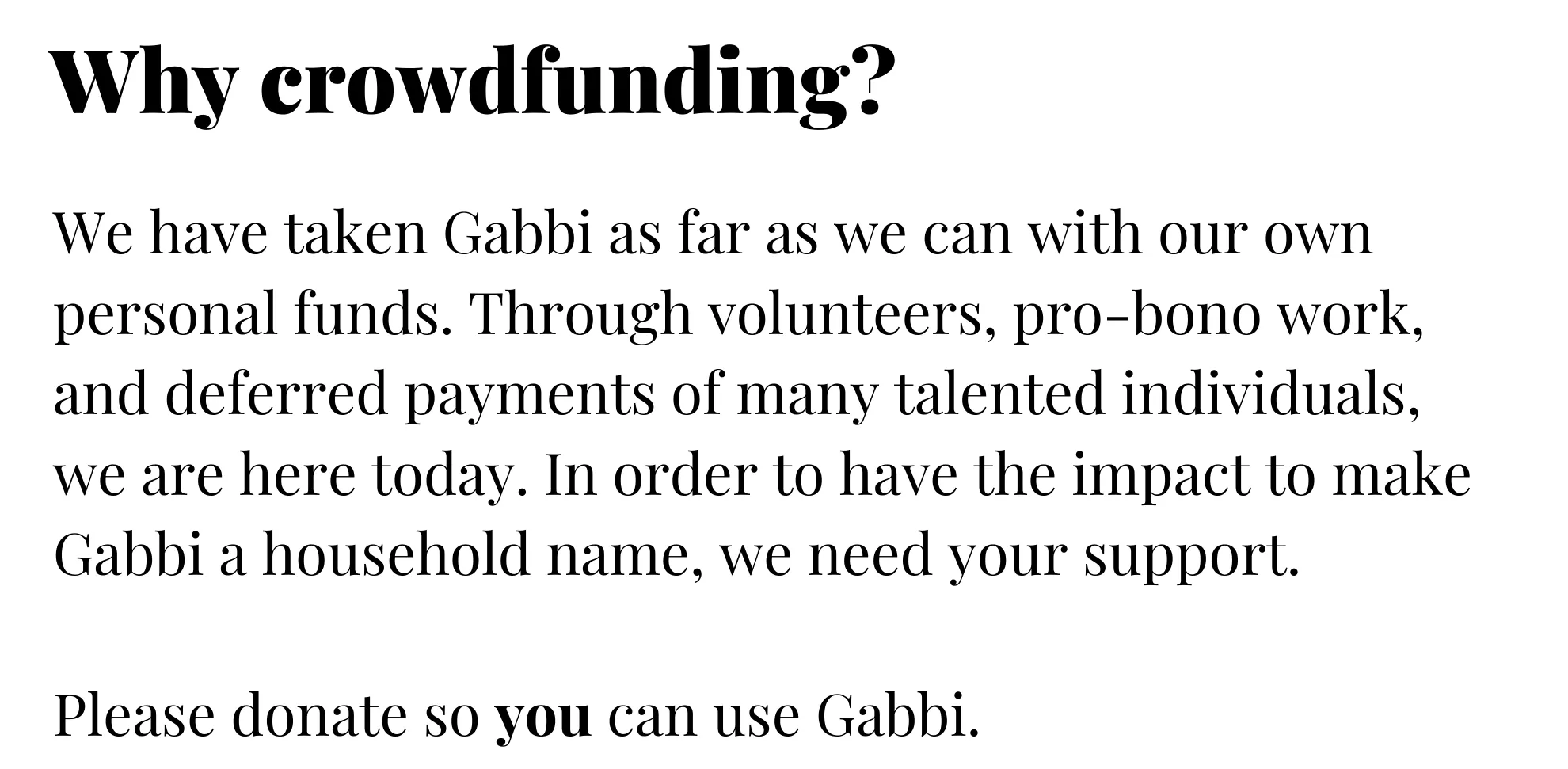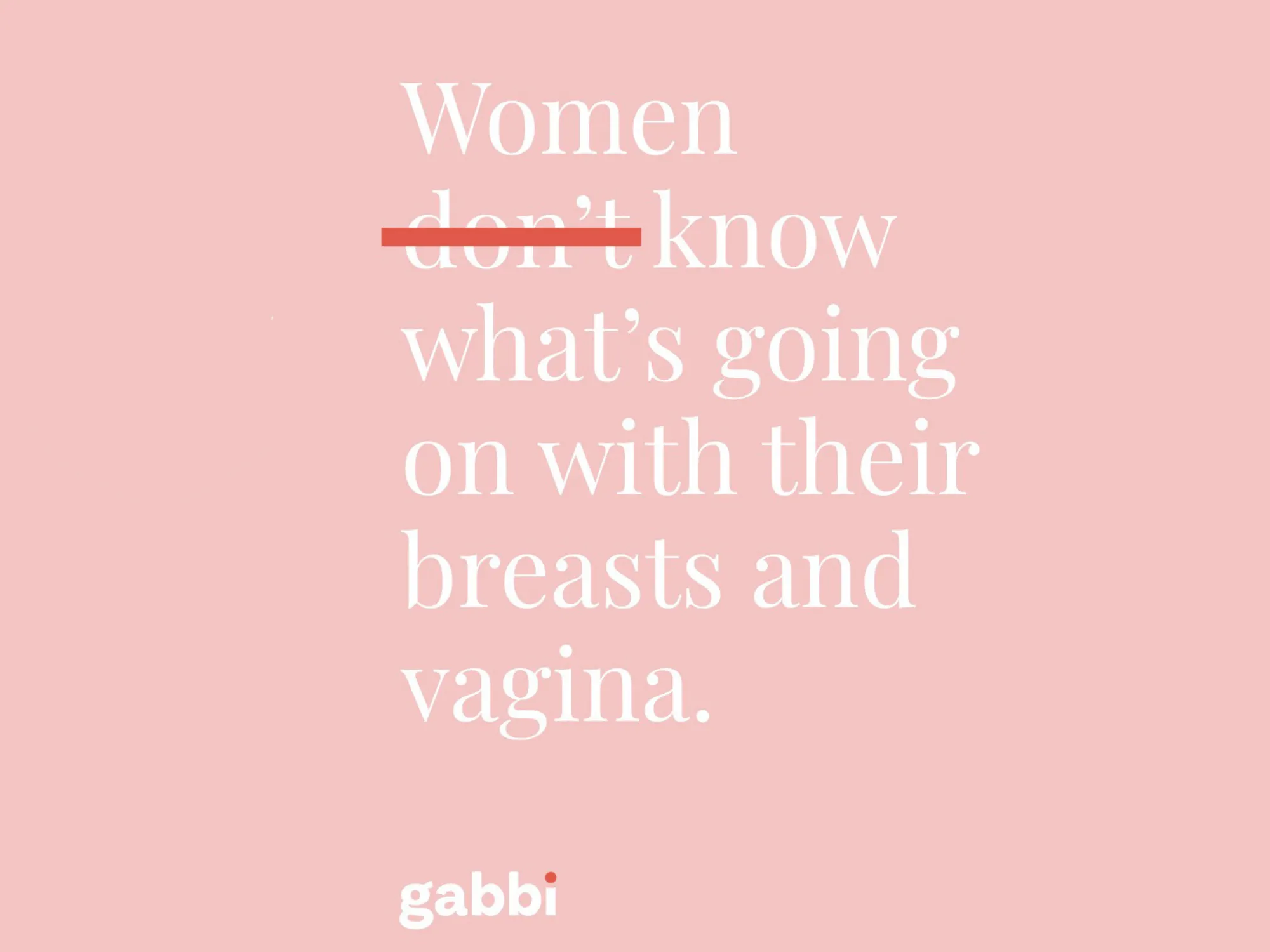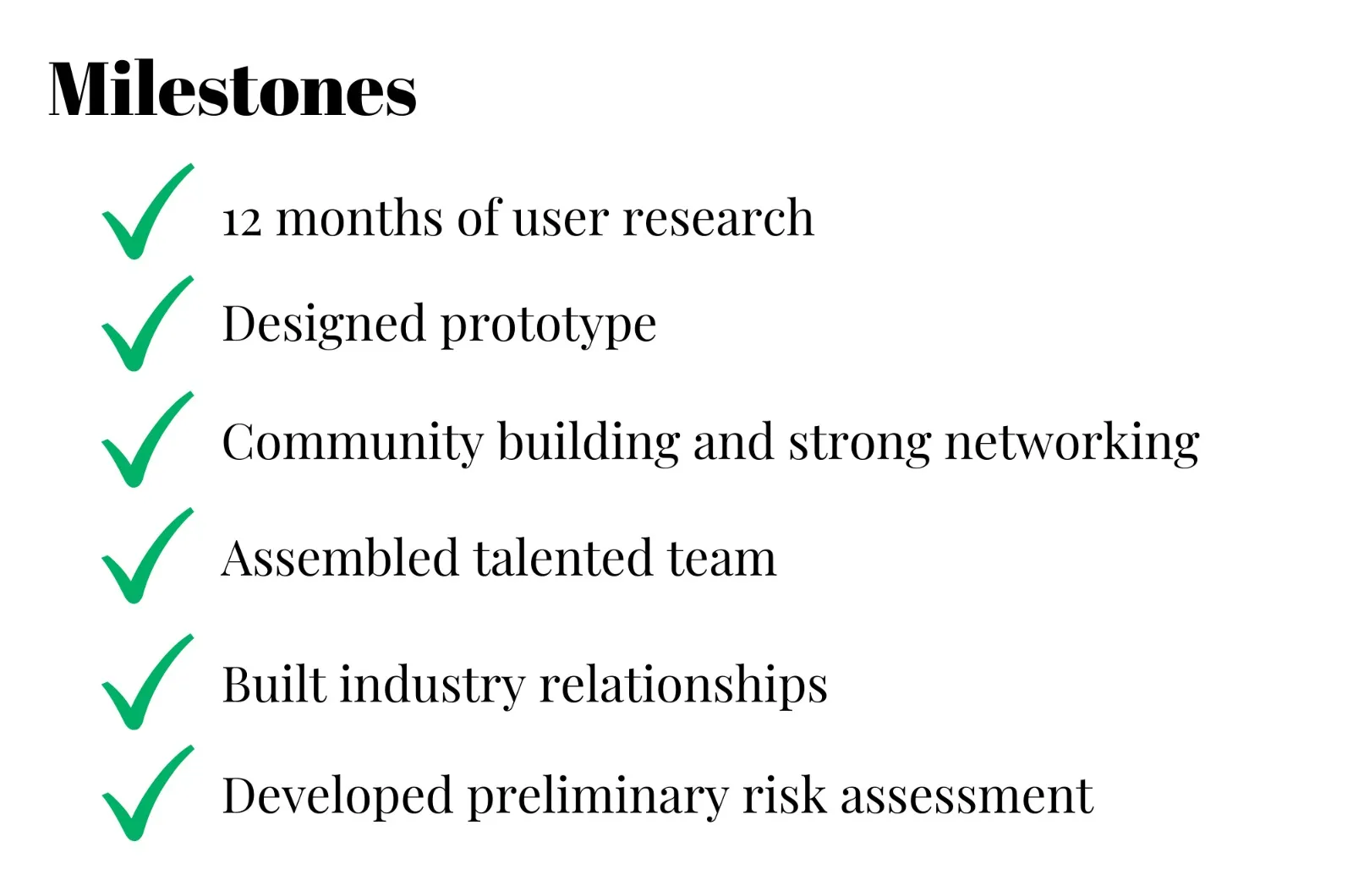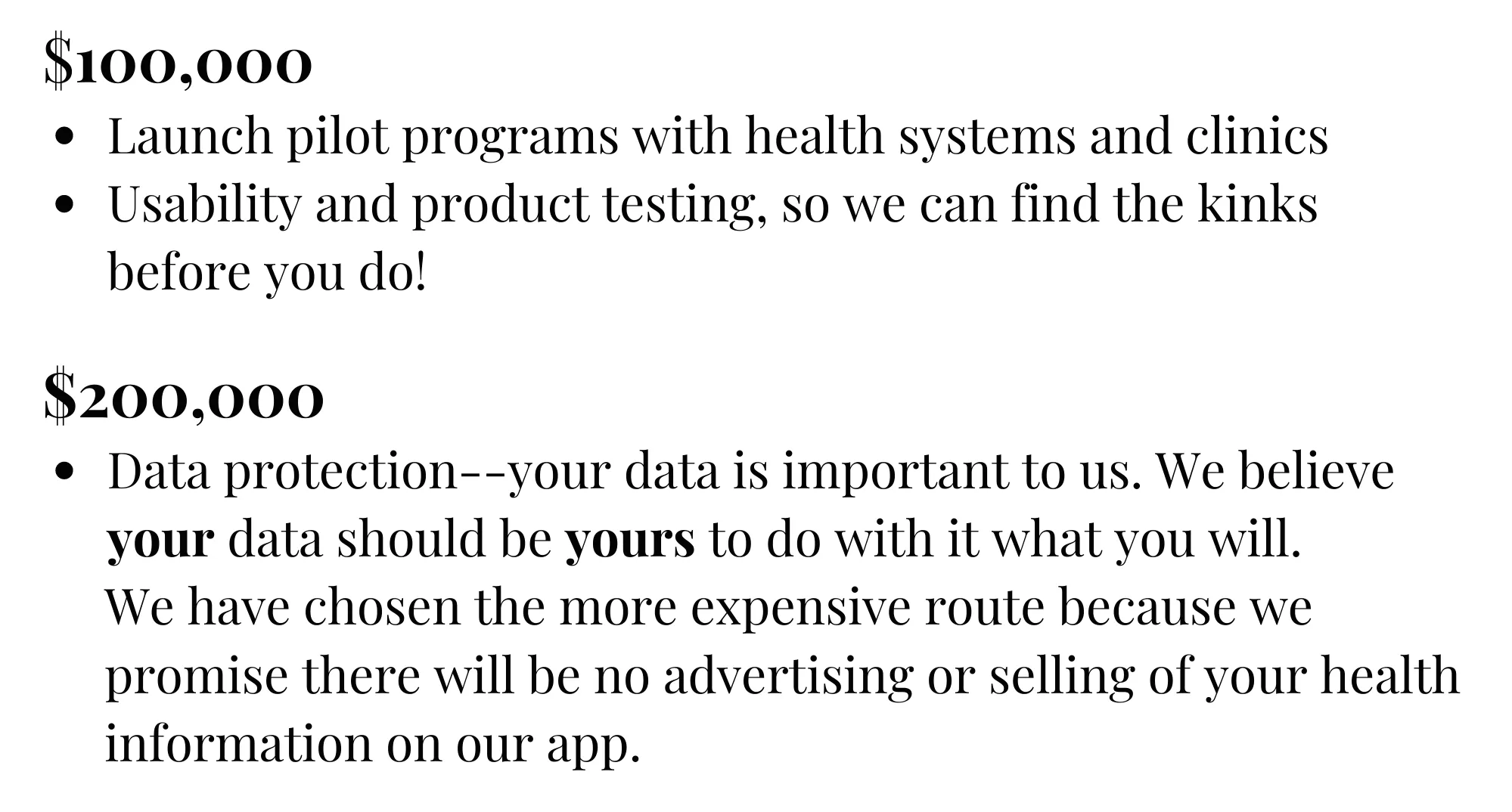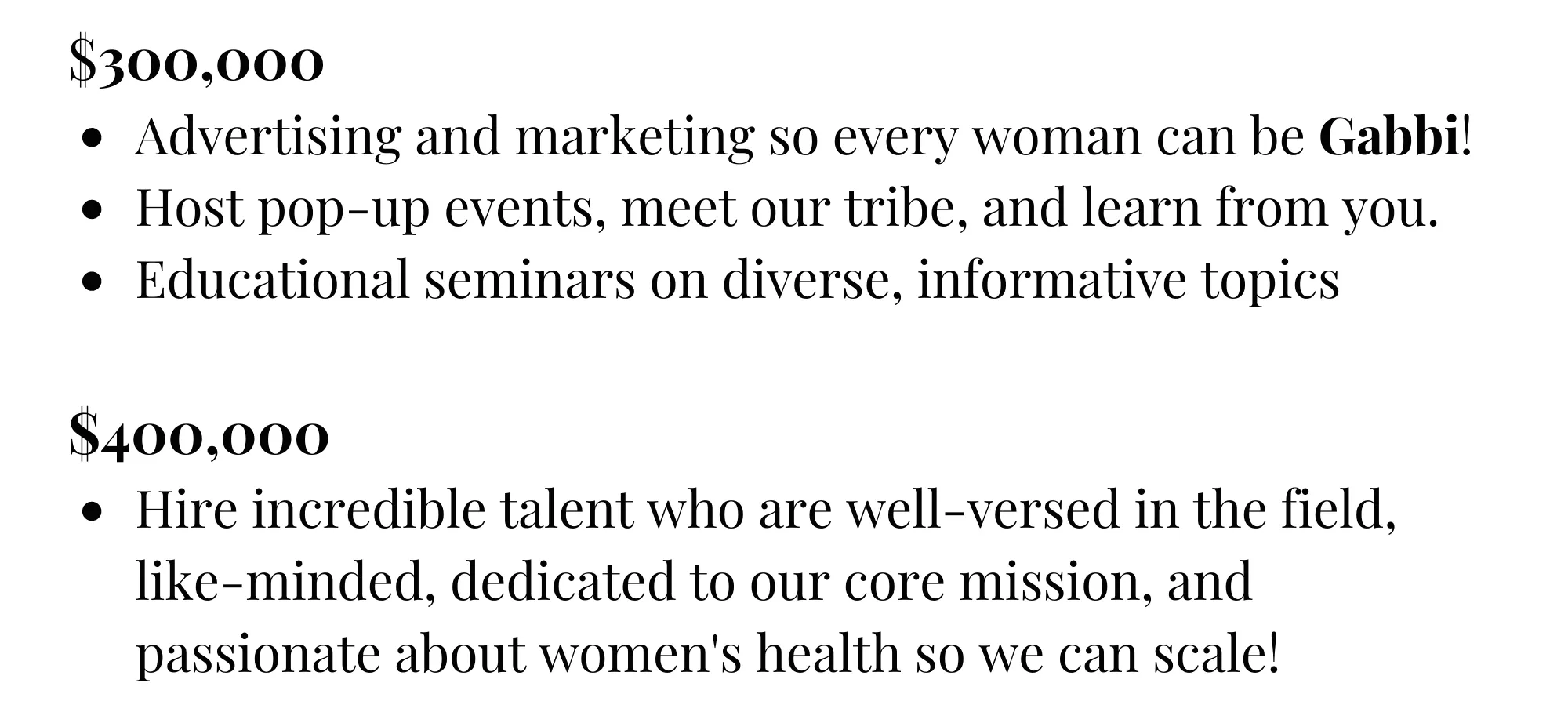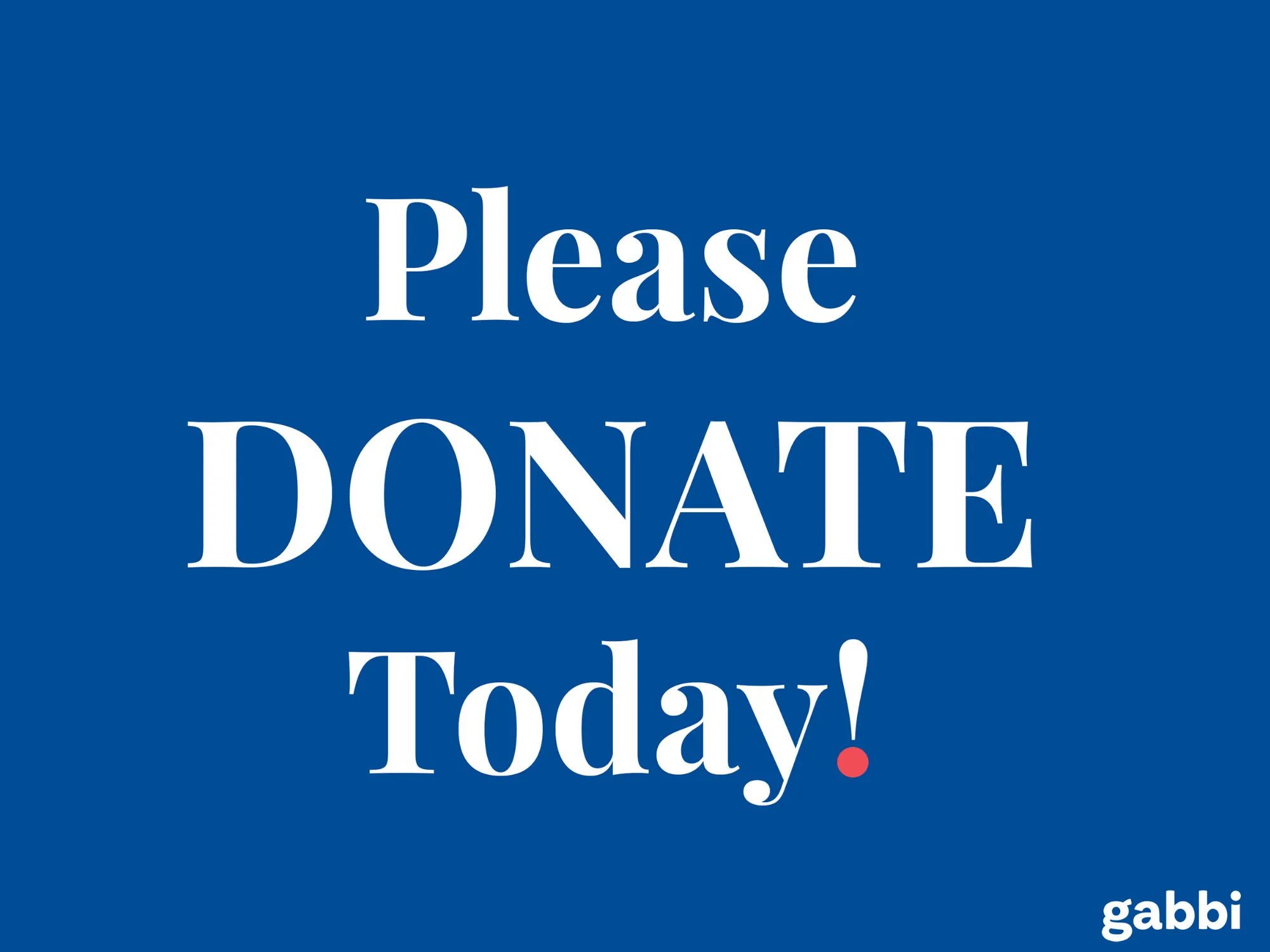 Updates
The Campaign FAQs
What is Gabbi?
Gabbi is a digital platform that makes women the experts on their bodies so they can get the best healthcare and be proactive. 
Who created it?
Gabbi was created by Kaitlin Christine. She is a BRCA1 mutation carrier, a Breast Cancer and Ovarian Cancer Previvor, and Breast Cancer Survivor. 
Who is it for?
Gabbi is for women during your entire reproductive life--from beginning menstruation in adolescence to when you start menopause.
Who is Gabbi?
Gabbi comes from our Founder's Mom--Lise Gabrielle Thevenet Clark. She and Kaitlin were opinionated, strong, loud women who were often criticized for being such. At Gabbi we believe one of the strongest qualities of women is that we share information. Gabbi is your sister, friend, mother--Gabbi is you! We are empowering women to Gab about their health.
How much will it cost?
The app is free!
Why do women need Gabbi?
After extensive research it was clear the problem women face in regards to their health and bodies: women don't know what is going on with their breasts and vaginas which leads to delayed diagnosis, an increase in disease, and shame. In order to solve this problem, women need to be the experts on their bodies. 
When will it launch?
The app will launch in Q1 of 2020.
Why are you crowdfunding?
We need to pay developers to develop the app and get it into your hands! We have done a ton of work already including months of research with medical experts and within our communities. We have all the technical specifications as well as the team to build it. We have taken this as far as we can on our own!
Why iFundwomen?
We did extensive research on all of the possible crowdfunding platforms and ultimately decided on iFundwomen. Not only is it geared for and founded by women, but they are intent on providing the necessary tools for women to succeed in business. For example, as soon as you donate, the money is wired directly to the Gabbi corporate account so we can start working TODAY!
How will it work?
Once you download the app, you will be prompted to take our risk calculator. This includes quick questions like height + weight, plus some history on you and your family. You will then be given a personalized risk assessment that gives you your lifetime risk for diseases that can be prevented (such as breast cancer, ovarian cancer, STDs, endometriosis, etc.) as well as steps you can take daily, weekly, and long term to decrease your risks. You will be able to track your progress, will be recommended communities based on your risks and experiences so you can learn and share from other women as well as recommended content so you can learn about your body in real time. Eventually we will have a marketplace of products by women for women that will be recommended to you.
Which phones will the app work with?
We are launching with iOS only, but will quickly add on Android.
Will you have ads?
No!
How is my privacy protected?
Your health data is YOURS! We believe that you should have access to all of your data. What you do with it is up to you. We will not share it with anyone.

 

IFundWomen Pay-It-Forward
02/06/2020
Monetary Contribution
$266

Sarah Greisdorf
01/06/2020

Questions to Ask your OB/GYN
$25

Jandel Allen-Davis
12/27/2019
Monetary Contribution
$100

The Bitter Housewife + Freeland Gin
$75

Badass Boss Lady Playlist
$20