Engagement platform for hybrid communities
EKOS.AI is an all-in-one engagement platform built for hybrid ecosystems.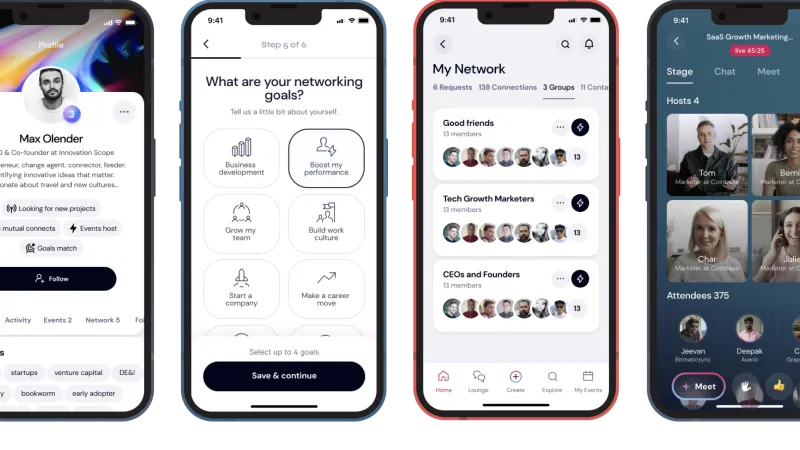 Project Description
What is the mission of your company or project? EKOS.AI is an all-in-one engagement platform built for hybrid communities. Our mission is help communities become more efficient and mission driven by building a tool that inhabits everything you might need to build and deepen a relationship with someone: in-person and virtual events, meetings, messaging, calls, AI Matching and more! To get started all they have to do is build their space and start hosting events and inviting members.  Organizations are losing over 500B dollars a year due to turnover and loss of engagement. We have a 5 billion dollar opportunity and EKOS is already validating the urgent market need with paying clients such as Techstars and First Republic Bank. EKOS is a SAAS tool available on the app store and as a web solution, our business model is subscription based charging the space owners. We are seeking capital to be able to support our growth while servicing our existing clients. We have seen 1000% growth for the past 6 months and want to continue hitting those numbers! EKOS has an extremely diverse team and a large women led engineering team. The background of our current team members include Hopin, Apple, GEN Endeavor and many other valuable companies.
 
Thank your for taking the time and reading about our campaign and hope you believe in us as much as we and our customers believe in us. 
Updates
The Campaign FAQs
Frequently Asked Questions:
Please, replace this example content
Monetary Contribution
0 Supporters
Select this reward
Rewards
Monetary Contribution
0 Supporters
Select this reward