Empower Nurses
To empower and strengthen the nursing profession worldwide. Mentorship leads with heart, teaches with enthusiasm and guides with compassion.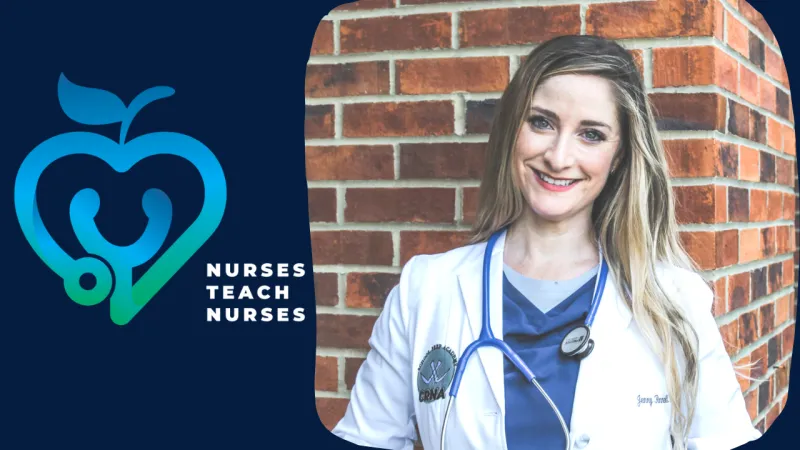 Project Description
What is the mission of your company or project?

To empower nurses to teach other nurses.
To support career advancement and provide educational opportunities for nurses by nurses.
To strengthen the nursing community and drive more nurses into specialities within nursing that that will create longevity and fulfillment within their career. 
To strengthen the nursing community at large. To feel connected and empowered to be a nurse. 
To bring back the joy and love for our profession 
To restore excitement and growth opportunities for college students and high school students exploring this career path.
To foster a Pay It Forward mindset among nurses

Describe the problem you are solving.

Burnout, overwhelm, anxiety and compassion fatigue due to lack of support and improper fit within that nursing speciality. 
fear of making a mistake and not having the confidence or safety to confide in an experienced coworker. Fear of being judged or ridiculed.
Nurses need to feel safe asking questions and not fear being criticized for not knowing. They need opportunities to advance their careers so they stay in this profession.
By empowering nurses to teach nurses we are building a community of mentors and educators that will strengthen our profession world wide.
Nurses teach nurses will empower nurses to support each other and value their experience and skill set.
It will allow nurses to feel proud of their profession and proud to be a nurse. 
It will allow experienced nurses to give back to the community and earn supplemental income so they can create more flexibility in their life. 
Nurses Teach Nurses will support busy graduate or undergraduate students who otherwise can not maintain a full time job. The flexibility of being a service provider means nurses will feel empowered to set their own schedules and have more control over their financial freedom. 
Nurses Teach Nurses is a community that supports nurses throughout their careers. We give back to younger nurses through career advancement and educational growth and we support senior nurse mentors and educators that have a desire to give back. 
The demand for skilled nurses during the pandemic revealed the need for more nursing faculty by the national league of nursing in 2020. Nurses Teach Nurses will give the limited nursing faculty a larger impact worldwide and a way to earn additional income outside their faculty positions. Nursing faculty do not earn as much as clinical nurses and burnout is high.
Nurses Teach Nurses can be a refreshing way for experienced faculty to continue to do what they love (mentor and educate) even outside of a standard faculty position. 
Between 2017 and 2021, the RN turnover rate increased from 17 percent to 26 percent.

What is the market size/opportunity? Data from 2020/2021

With approximately 3 million nurses in the USA and around 155k new graduates every year, with a need of over 200k a year, the US will continue to have a nursing shortage that will approach 450k by 2025.  This demand will be for the foreseeable future as the population grows older and lives longer with more comorbidities.
It is also why it is important to keep nurses within the profession through career advancement and finding a fulfilling role within nursing. 
This means that universities will be trying to simulate the growth of nursing to keep up with the demand. This could mean universities may have to find additional ways to staff faculty positions and provide academic support to their students. I believe Nurses Teach Nurses can help fulfill this gap through the convenience of non traditional educators within the online space. So many wonderful nurses never go into education but are more than capable to teach and or educate with their areas of expertise. 
Worldwide we have 28 million nurses with 64% of nurses holding a bachelor degree or higher which means that most LPNs and Associate Degree nurses advance their careers with a bachelors, masters, or doctoral degrees.
Nurses advancing their careers do not need to be in school to do so. Even nurses with 10 or more years of experience within one speciality can decide to change. To take this big step most would need guidance and support from more experienced nurses within that new speciality. They may have questions and not know who to turn to, to ensure this big change is the right fit. They may need someone with expertise to review and help them update their resume. They may have a hard time being "new"  again and suffer from imposter syndrome. Having the right nurse mentor can allow for a smoother more rewarding transition into a new speciality as well as decrease in staff turnover from burnout. 
While nursing is just one subset of students seeking tutoring, the tutoring industry grew from 8.36 billion in 2022 to 9.6 billion in 2023. More and more career professionals are turning online to look for ways to advance their knowledge and expertise.  The nursing profession is one of the largest professions in the world with above average income averaging 75k in 2020 within the US.  
This market has to pass national board examinations, certifications and additional trainings over advanced life support modalities. Nurses Teach Nurses can support this need.

What is your company/product about and how does it solve the problem? We contract out nurses to provide services such as mock interviews, resume edits, essay/personal statement critiques, transcript audits, one on one consultations, mentoring sessions, tutoring, and digital resources. We plan to expand into education such that we can provide teaching assistant roles for universities, educators for hospital systems for courses like ACLS, BLS, ECMO, CRRT and more. 
Why are you seeking funding and how will you spend the funding? To grow brand awareness and allow us to use the money to reinvest into the company. We have several projects that we would like implement but need a larger monthly income to sustain. The money will go towards marketing, content /SEO strategy and platform development so that we can gain more momentum. 
Who is on your team? A full time customer support representative, part time web developer /coder, part time OBM, part time marketing manager and myself as a the CEO and founder that is leading growth strategy. 
Thank you for supporting of our mission and the worldwide impact you will make for the nursing profession. Your kindness and generosity is appreciated. I invite you to follow us on IG/YT/TikTok/LinkedIn @NursesTeachNurses to stay in touch and follow our progress! 
 
Sincerely,
Jenny Finnell MSN, CRNA
Founder & CEO of Nurses Teach Nurses
Updates
The Campaign FAQs
Frequently Asked Questions:
how can I keep track of this company's progress? I encourage you to follow us on IG, YT or TikTok @NursesTeachNurses. We would enjoy having you follow our growth and see the impact unfold! 
does this company place nurses in jobs? No we do not work with recruiters nor do we do job placement. This company helps nurses advance into different nursing specialties and advanced degrees through educational opportunities and mentoring. This company provides support so that nurses who would like to advance their career can take advantage of fellow nurses who have the experience and background they also desire. 
How does this business generate money? We collect a service fee of 35% from the service provider while they get paid out 65% of the fee they set for service. We also generate a small 5% fee from the buyer to help cover Stripe fees. We are also getting ready to launch an affiliate program so that our customers and service providers are incentivized to share our platform. 
how successful are you currently? We launched in August of 2022 and are averaging around $4,000/mo in revenue. 100% of the money generated is able to go back into the team, development and building a runway to protect the business. We have done 80k in gross sales and 23k in net revenue. 
how does your platform operate? We have had this platform custom built for our needs. We have pulled ideas from Fiverr, Etsy, Upwork, Calendly to create this automated platform so that their is very little day to day operations. Our service providers have a the ability to reschedule, cancel and refund with us. They get automated payouts from Stripe connect and have access to all their tax information through stripe. Our goal is to automate as much as possible and find new ways to create recurring revenue. One of which will be internally marketing with boosted services. This will be optional but will require a minimum monthly subscription. 

 
Monetary Contribution
0 Supporters
Select this reward
Rewards
Monetary Contribution
0 Supporters
Select this reward