COVID-19 Emergency Fund for Furloughed Artists
The New York ban on social gatherings to contain the COVID-19 virus has resulted in thousands of furloughed artists.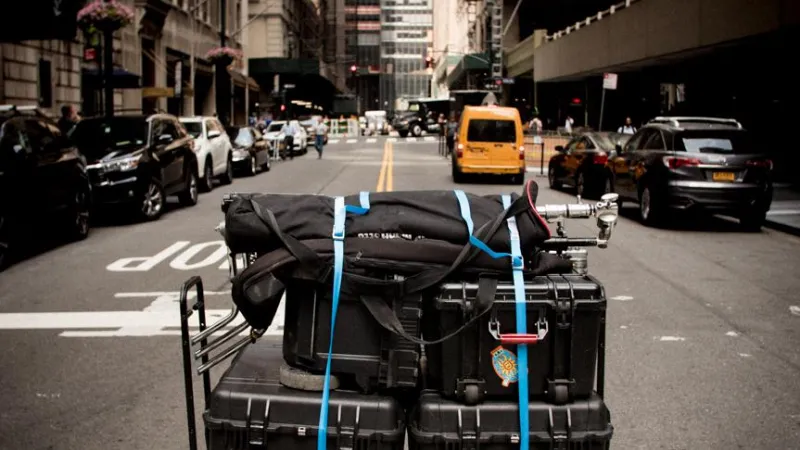 Project Description
New York City workforce ecosystem is made up of predominantly independent workers; when arts and culture is halted so are thousands of jobs. 
On Thursday, March 12th, Mayor Bill de Blasio ordered a necessary ban on social gatherings with 500 attendees or to flatten the curve of the novel coronavirus as the city saw an increase in confirmed cases. What is unnecessary, are the thousands of freelancers who will be facing financial hardship due to furloughed jobs. Yes, we are bummed about not being able to attend our favorite Broadway show, music concert, film festival, sports game or conference — what is New York without the fun? But behind your beloved arts and culture events is an army of independent workers whose livelihood depends on your enjoyment. After all, what is a film festival without filmmakers, a theatre without concierge, Broadway without actors?
New York City's dynamic economy and diverse work opportunities attract a large number of freelancers. Roughly 1.3 million New Yorkers—34% of the city's total workforce—are among the 56.7 million freelancing nationwide. 1 
Freelance work is prevalent in New York City's robust media and entertainment sectors.
 61% of these sectors' workers have engaged in freelance work in the past 12 months, including:
68% of journalism or digital media workers
67% of music or performing arts workers 60% of marketing or advertising workers 52% of film / television workers
54% of publishing workers
On average, for an individual, freelancing accounts for 52% of their total personal income (versus 45% for all freelancers).  
Current measures are being implemented to supplement New York's workforce, but it's not enough! 
 Lawmakers are moving to ban evictions during the COVID-19 outbreak. Some stadiums have rightfully pledged to compensate their workers for the duration of the ban. However, with the lack of affordable health care, and uncertainty of employment some New Yorkers can't afford to wait for officials to offer relief, especially minorities who are often underserved and receive limited to no financial support. 
How your donation helps. 
Most freelancers will tell you, there is nothing more fulfilling than being able to pursue their dreams while creating a space for people to commune, laugh, cry or escape. That's why we form tribes and build communities to allow that freedom to live on within our audience through our work. Communities in New York have thrived through arts and culture, where resilience and humanity is at it's core. 9/11 was a testament to that and we can help our fellow citizens by donating to build a temporary emergency fund for those affected by recent events surrounding the coronavirus. Here's how: 
Recipients will be required to fill out an online form to file a claim of lost or furloughed work, providing references and appropriate documentation.
Our team of volunteers will screen each recipient and verify every reference to ensure donations are granted to those directly affected, if there is currently no planned course of action from their employer. 
Disbursements amounts will be assessed and distributed based on financial need and determined by the percentage of each contract, or income lost for the month of March.
Recipients will be paid directly to their accounts via secured payment sites such as Paypal, Venmo, Zelle or Cashapp.
We will confirm receipt of payment, and with recipients permission, provide updates on this campaign with their name and photo — never the amount. 
Those whose freelancing gigs that account for 50% or more of their total personal income will be prioritized. 
When we started an online forum for Minorities in Film, Arts and Media (MiFAM) to eradicate invisibility and champion creators making a social impact through their work, with equity and inclusion. To learn more about MiFAM and to join the community as we begin to create more information and resources follow us on instagram @minoritiesinfilm. If you or someone you know may benefit from this emergency relief fund please share this form. 
For updates on this campaign please check back periodically. 

1   Freelancing in New York City 2019, published by NYC office of Media and Entertainment, Freelancers Union and Upwork. 
The Campaign FAQs
Frequently Asked Questions
Monetary Contribution
4 Supporters
Select this reward
Rewards
Monetary Contribution
4 Supporters
Select this reward