Brides on a Dime
Every bride deserves her dream gown regardless of her budget.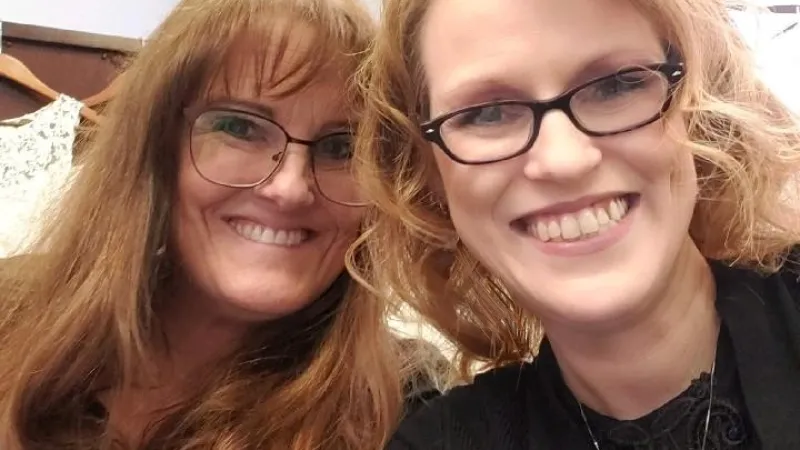 Project Description
Our Mission:
We want to give the bride the ability to purchase the perfect gown without it having an impact on the rest of her wedding budget! Every brides deserves a special day where it's all about them and what they are envisioning their very special day to look like.  By attending our bridal shop to find the perfect gown, we emphasize being able to relax, have fun and leave all worries behind. We do this as a one-on-one appointment with our bride and her entourage -- with no pressure or judgement from other people in the shop during the appointment. The time is hers and hers alone. We keep our appointments at 2 hours in length so we can get to really know the bride and what she is dreaming of for her big day.  We ask a lot of questions and include everyone in on the appointment. 
We purchase sample and discontinued gowns from shops all over the states. When they are getting ready to get their new inventory, that's when we come into play! We purchase these gowns in large groupings at a significant discount and pass the savings onto our brides. Our reach is primarily.....well ALL age groups that are looking to save money on their gown purchase. We say to brides, "If you can tell the difference between this year's gown and last year's, ....then you are better than we are!"
There is a favorite part of owning the business that we both love. It's the gift of giving back - or you might say, "paying it forward".  Once, or sometimes twice a year, we will gift a gown to a bride who is going through a difficult time in her life. This has been anything from physical disabilities to being victims of tragedy or loss. We want to be able to do more of this as well in the future. That's what the world should be all about - giving and sharing. We firmly believe this can happen if we all help each other, even a small business like ours! 
We believe that the reachable market can be potentially limitless once more people find out how we can help them save money on their wedding day! This is for every generation who is getting married and every culture and every belief! 
We are seeking funding to help us continue with obtaining inventory and hopefully getting help with advertising and other means of growing our business. 
It is just the two of us as business owners currently running the business and because we both work full-time jobs during the week days, we do this part-time in the evenings and weekends (by appointment only). We would like to slowly grow our little shop to include staff and a manager. We would also like to be large enough to perhaps have even a second area in the shop where you can purchase gowns off the rack for under $200! This would allow us to help even MORE beautiful brides!
Thank you to everyone who has supported us over the past years and are going to help us continue to grow and expand. With your help, the possibilities are simply.....endless! Thank You!!
Updates
The Campaign FAQs
Frequently Asked Questions:
Where do you get your gowns?
We get our gowns from shops that are making room for shipments of new inventory. We get contacted by them or sometimes we reach out to them. They will send us a list of gowns they have available for purchase and we buy a "lot" of gowns for a significant discount and pass on the savings to our brides. 
How many gowns do you have in stock?
We have approximately 500 gowns currently in rotation in our shop.
How often do you get new stock in your shop?
It depends on how busy we are, but currently we have so busy we have been getting shipments in every 3 to 4 months. 
What designers do you have?
We have all of your standard designers (Allure, Maggie Sottero, Justin Alexander, Sophia Tolli, Mori Lee, Watters) along with some harder to get designer gowns (Eddy K, Pronovias, Lazaro, Hayley Paige).  
Do you carry bridesmaid, mother of the bride/groom, or flower girl dresses?
Right now we are too small to house all of the other dresses for the wedding party; however, we would love to become large enough to start doing this for our brides!
Would you sell and ship out a gown if a bride saw it on your Facebook page?
Absolutely! We have sold some gowns on-line and always send a little "gift" along with - what bride doesn't enjoy a special little something when they open the box containing their bridal gown? :) 

Monetary Contribution
$10,300
Monetary Contribution
1 Supporter
Select this reward
Rewards
Monetary Contribution
1 Supporter
Select this reward