Black Girls Surf 501 (c) (3)
Multi-award-winning competitive performance training camp for girls & women.
Watch our McDonald's commercial for The Little Mermaid below!
Project Description
Summary
Founded in 2014, Black Girls Surf is a multi-award-winning 501 (c) 3 non-profit performance training camp for girls and women who wish to compete in professional surfing. As featured by CNN, Good Morning America, Al Jazeera, Marie Claire, Travel Noire, DAZED, BBC, NY Post, and more. Click here to email us.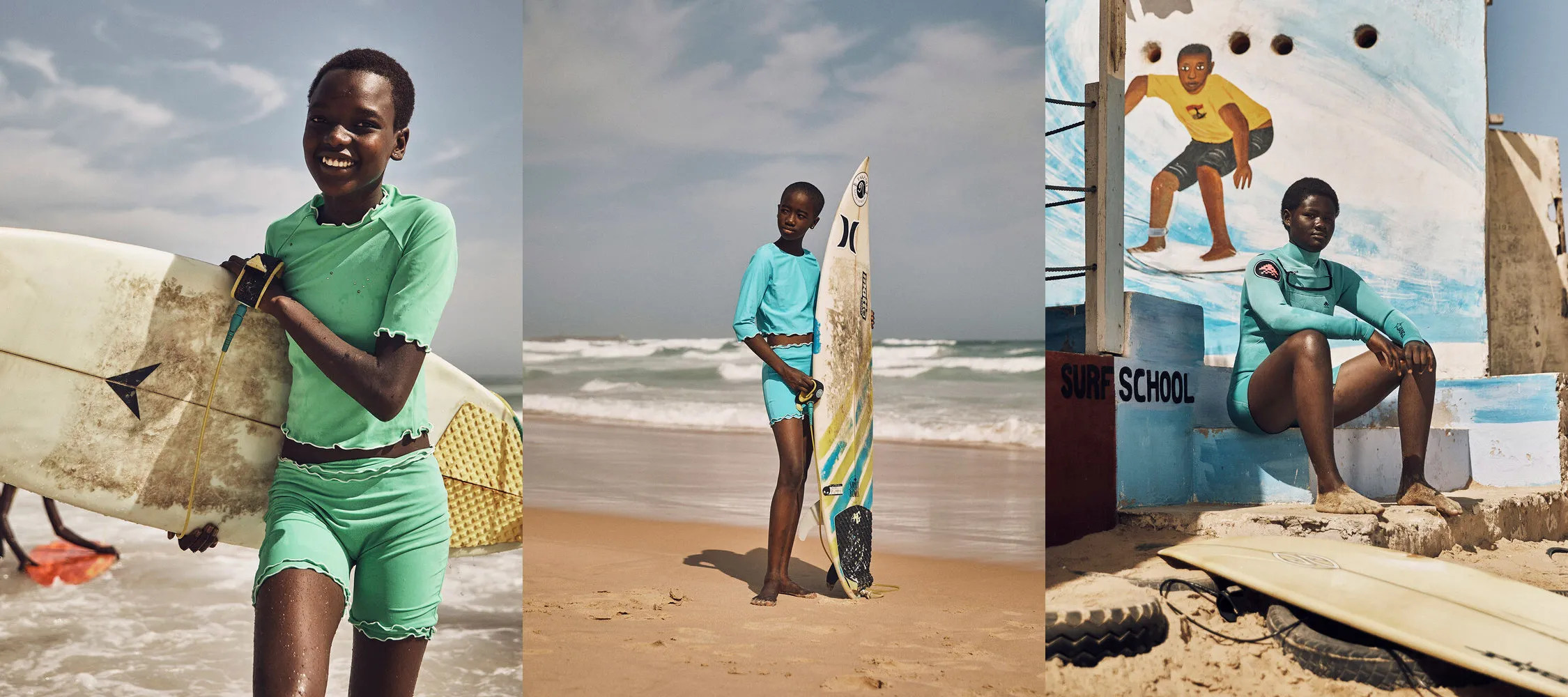 Results & Impact  
BGS has forever changed the stereotypical image of the female surfer. 

Khadjou Sambe was the first woman to surf in her hometown of Dakar, Senegal. In doing so, she emerged from a patriarchal system to become an icon for black women surfers everywhere and pave the way for the next generation. 

Our documentary "Emerger" featuring Khadjou and co-produced with the World Surf League has won a 2022 Gold Anthem Award (webbys). Watch it here. 

Khadjou was able to achieve her goal of training in California.

Like Khadjou, BGS afforded girls the opportunity to travel for a year training at a variety of world-class surf breaks.  Since 2018, Black Girls Surf has supported over 400 girls internationally.

BGS has been entrusted by numerous countries in need of support for their athletes: Senegal, Sierra Leone, Cote D'Ivoire, Liberia, Nigeria, South Africa, and Costa Rica. 

In March 2022, BGS launched a capsule collection with Hurley!  See more here.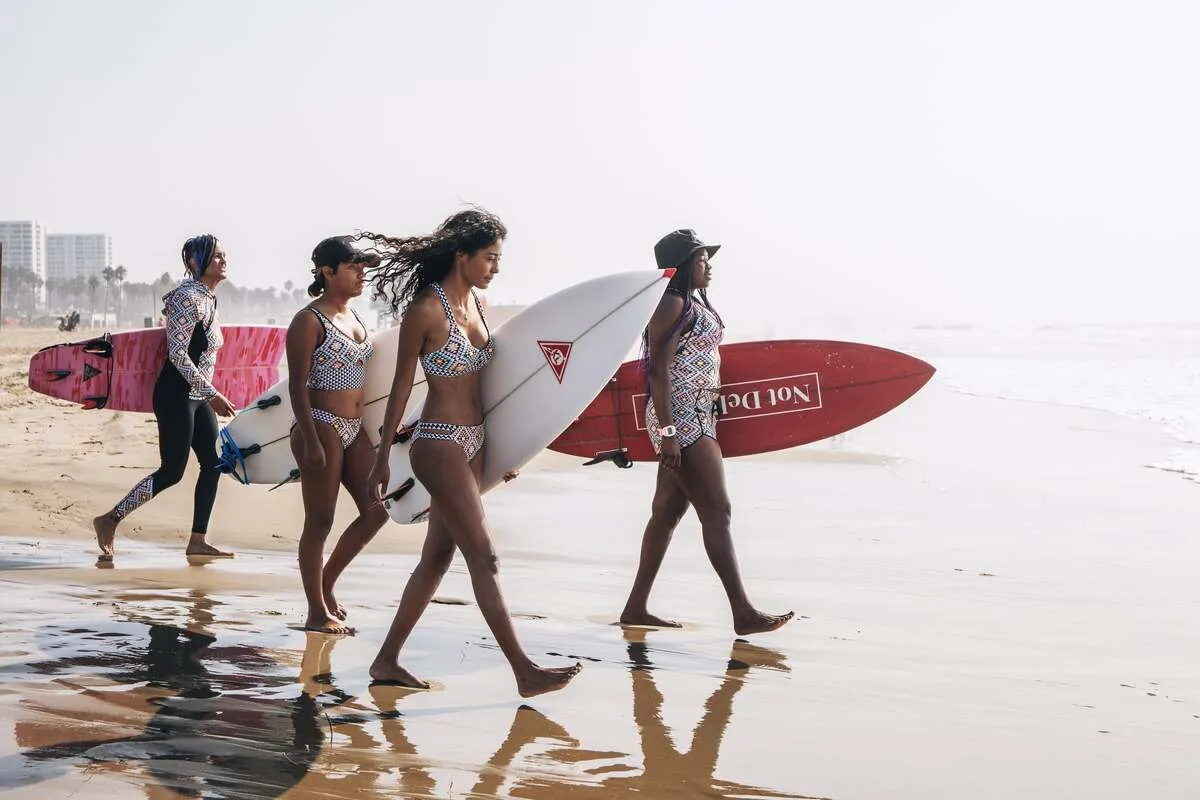 Join Black Girls Surf in making waves
Small team, global impact. Black Girls Surf is a one-woman show!
Coach Rho has donated her monthly military pension for over a year but it was not enough. This is why we come to you in order to keep Black Girls Surf up and riding. A non-exhaustive list of how your donation will be used: 
International surf contests registration fees

Training gear

Flights, accommodation,  food, transportation,etc. We travel 90% of the time!

Marketing & Communications

Hire team members and external consultants
Several pro surfers, including but limited to Keala Kennelly, Luke Stedman, and Brett Simpson have graciously lent their support to our efforts. We are eternally grateful to all of the pro surfers, filmmakers, media outlets, and school campuses for their support. 
Meet Rhonda Harper, Founder, Black Girls Surf 
Fitness Trainer and Coach, aka "Coach Rho" is the champion in diversity and inclusion within the surf industry.  Rho started Black Girls Surf out of the lack of representation within the surf industry.
She has been training women since the age of 15 when she started working after school at Kaiser Hospital as the aerobic instructor for the nursing staff. Her passion for surfing, her background in civil rights and her resume of work within the surf industry is historic. Click here to email us.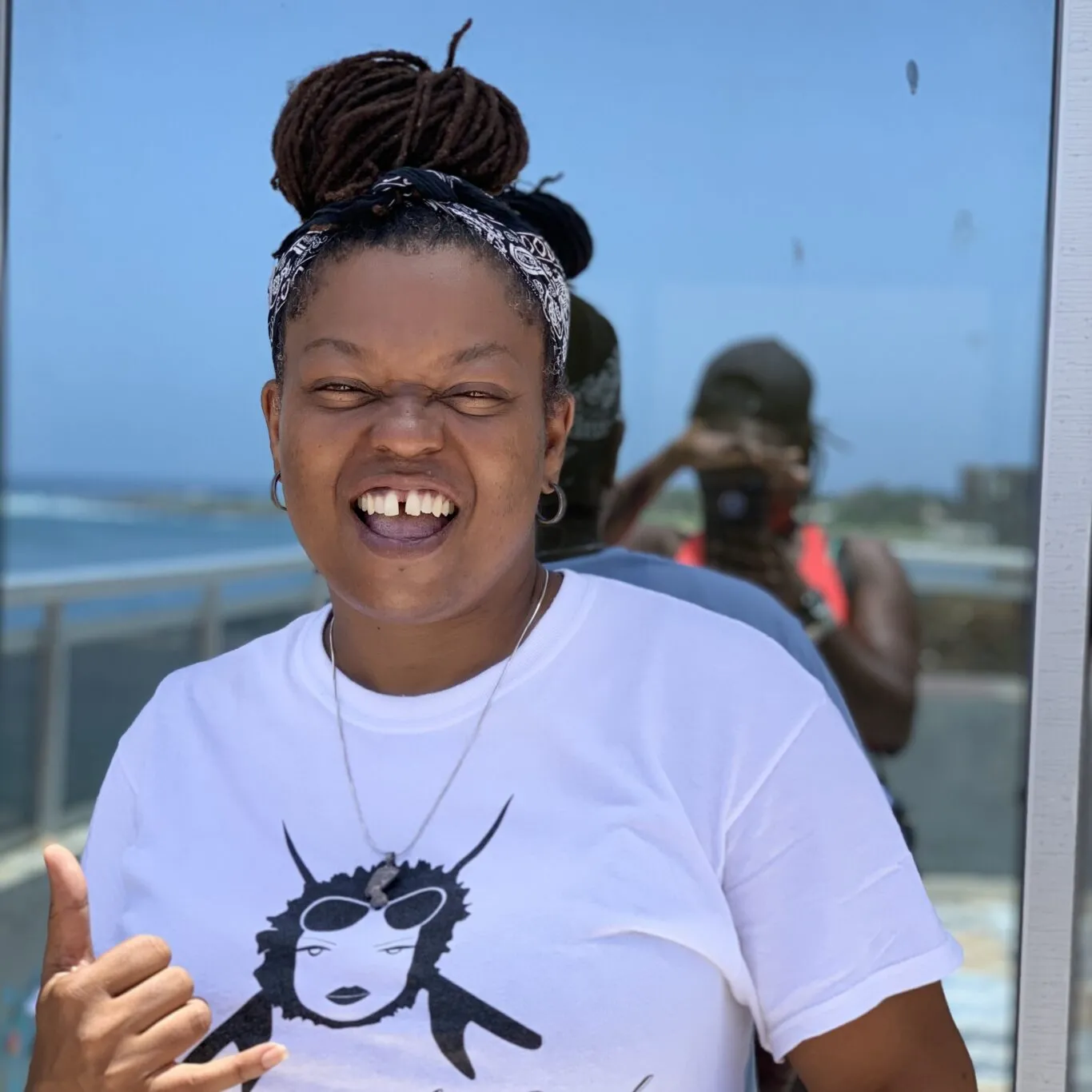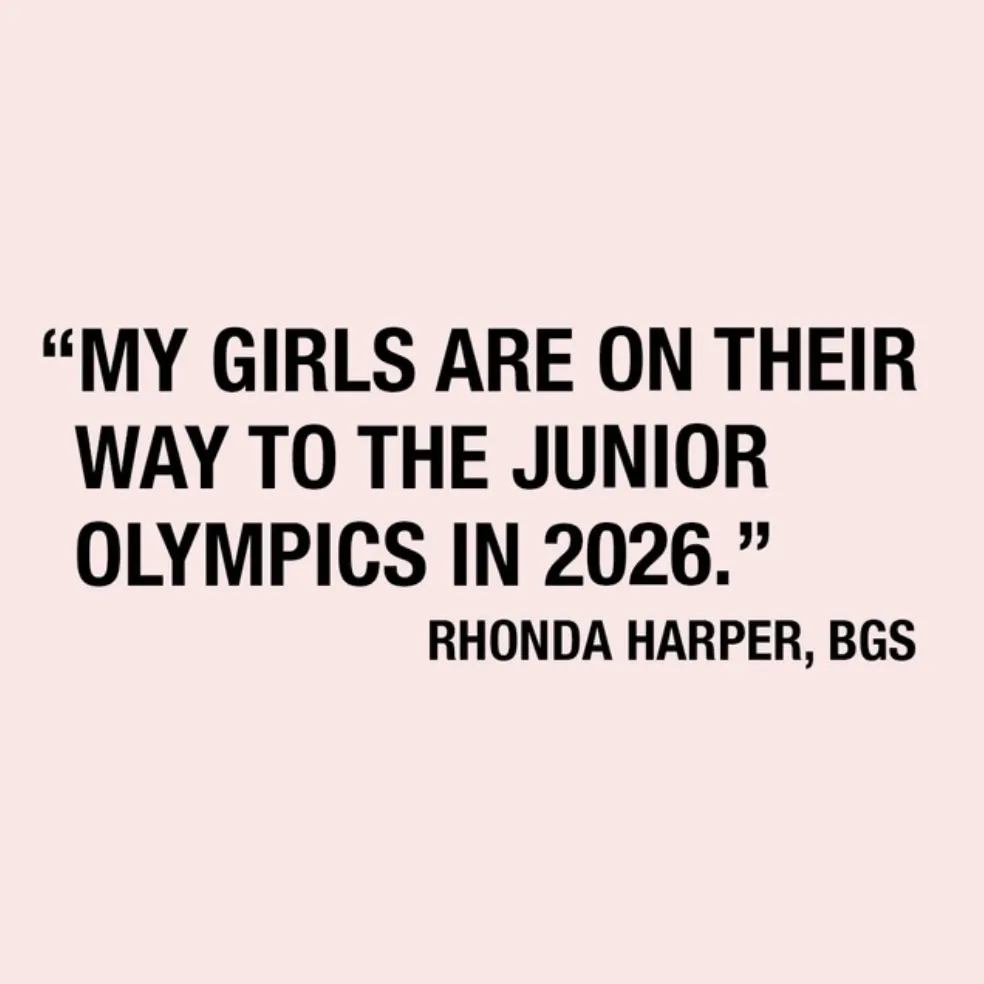 In 2022, Black Girls Surf won 2 Golden Webby awards!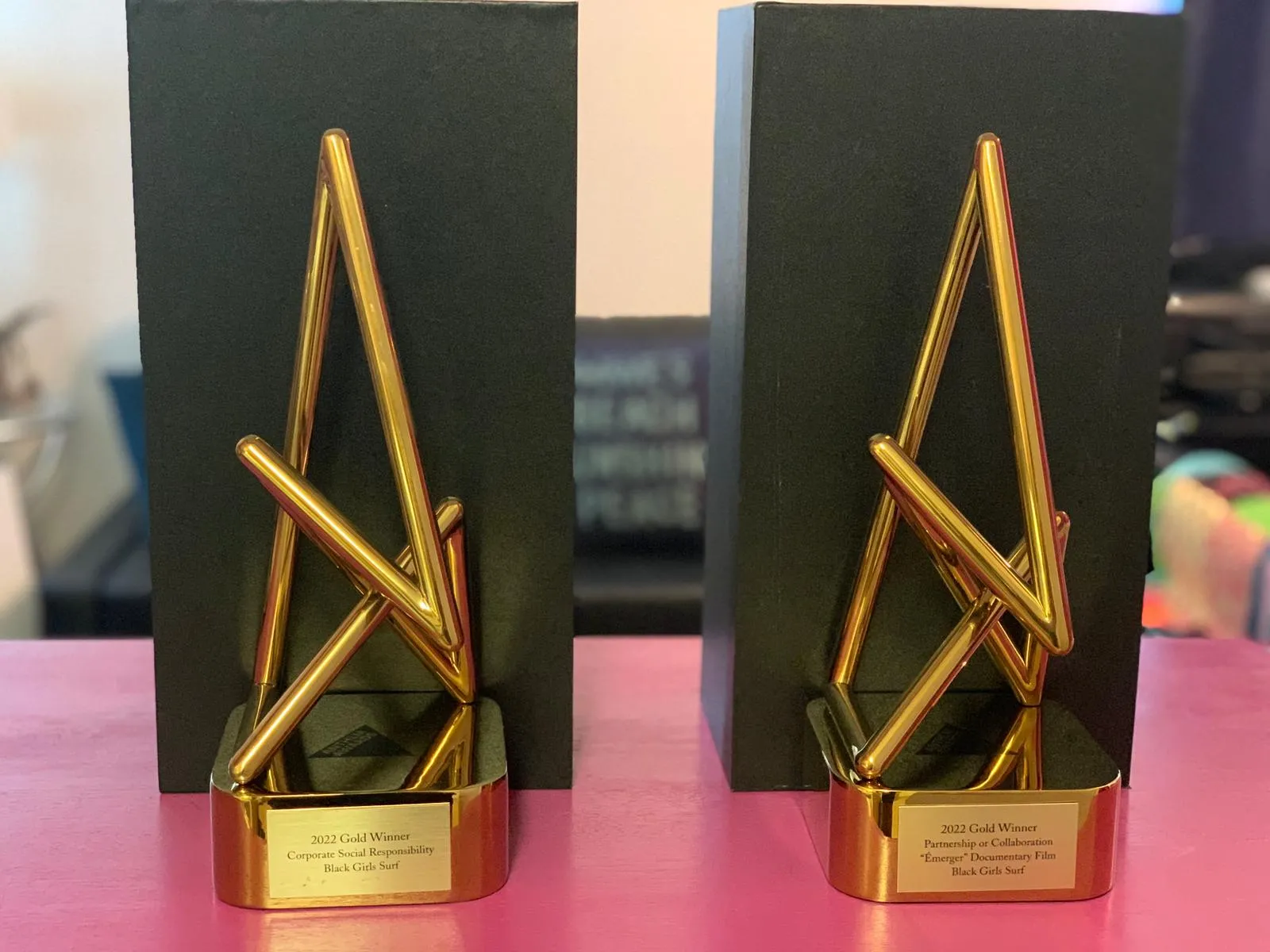 Click hereto watch 'Émerger' - Black Girls Surf's award-winning short documentary.
The Campaign FAQs
Frequently Asked Questions:
Is my donation tax-deductible?
Black Girls Surf, Inc. is a 501(c)3 nonprofit organization registered in the state of California.  You may be able to claim a deduction on your federal taxes, please consult your tax,legal or accounting advisor. 
I want to support BGS with an in-kind donation.  
How do I contact BGS for (corporate) partnerships or media requests?

Monetary Contribution
$25

Kiwoba Allaire
04/27/2022
Monetary Contribution
$100
Monetary Contribution
7 Supporters
Select this reward
Rewards
Monetary Contribution
7 Supporters
Select this reward