Black Girl Magik
Black Girl Magik is a social space designed for Black women to heal from within, online and IRL.
Project Description
Meet Black Girl Magik
Through weaving spirituality and holistic health, we are establishing an entirely new approach to online wellness and education to help you grow in community. Our purpose is to facilitate you in awakening the healer within through practices and education rooted in wellness and holistic healing.
Please visit: www.blackgirlmagik.com
We have been featured in Oprah Winfrey Network, NBC News and Well + Good. We have partnered with dozens of brands, including Refinery29, Lunya and Chakrubs.
The Problem 
We address the lack of sacred spaces for Black women to heal, nurture and evolve into their potential with the community. Since 2015, we've shown up in the form of healing circles, workshops, brand partnerships and public speaking since the age of 21 years old. In 2019, we toured across the US to five major cities facilitating healing circles for Black women. In New York, Los Angeles, Atlanta, Washington D.C. and New Orleans the Black women we encountered were looking for a sense of guidance and genuine connection where they can be seen, heard and affirmed. They deeply desired community, healing and sisterhood.
The Solution
We are launching a digital membership platform inspired by our signature IRL healing circles. In this digital space, Black women will encounter healing, education, community and access to certified wellness practitioners who look just like them. 
After facilitating healing circles for thousands of Black women on a global scale we understand the importance of a digital home for Black women to be rooted and bare. Due to COVID-19 we are pausing our IRL experiences and building a digital sanctuary, with the same goal.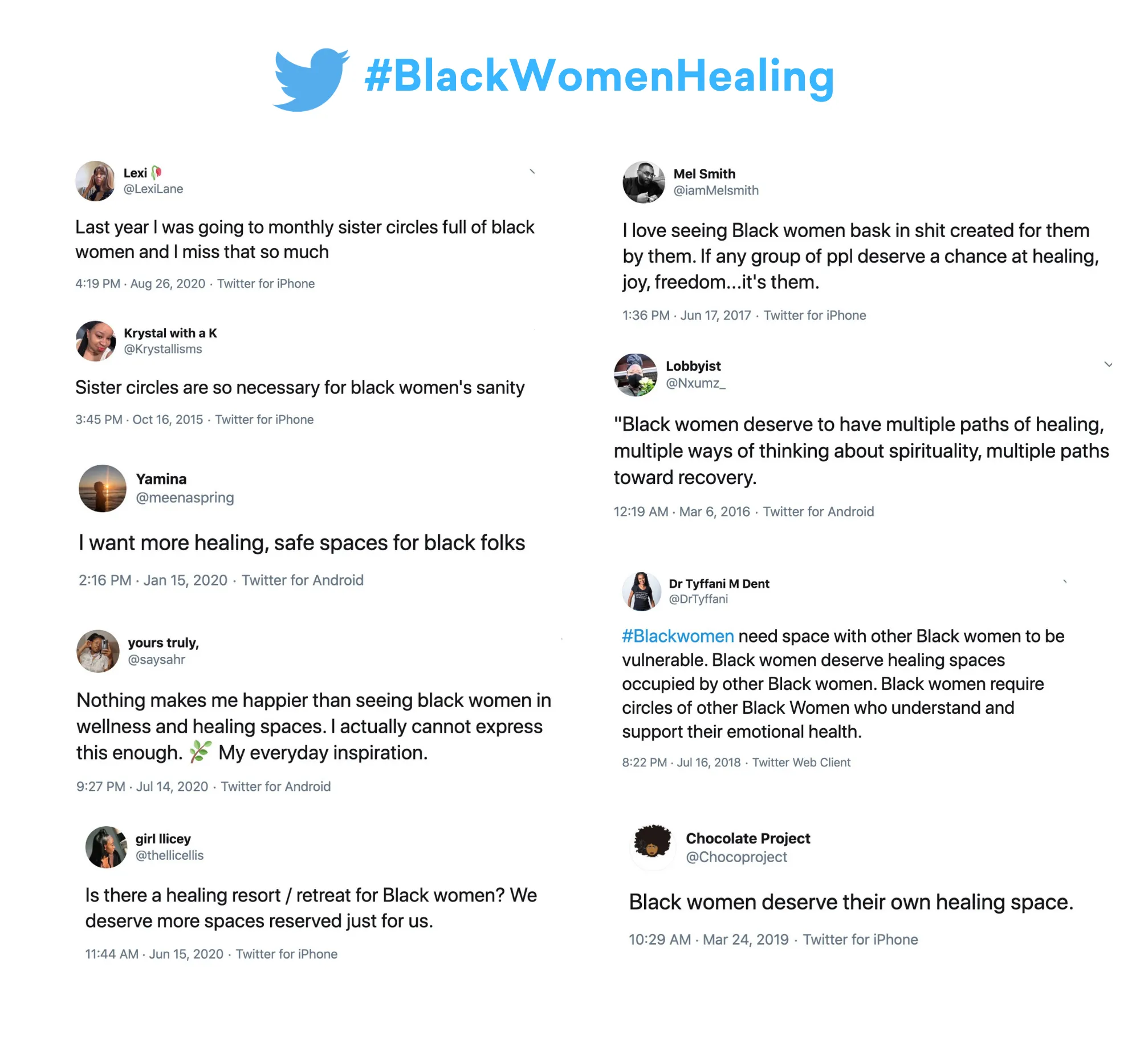 What's Next
What does a future look like with the support of Black women's well-being as the priority? It is our mission at Black Girl Magik and we want you to join the movement. 
While we cannot host IRL events, it's important we continue the work by serving and showing up for our community and building a platform that embodies the needs of Black women.
The funds from this campaign will go toward supporting certified practitioners and community members through programming within the digital sanctuary and gifting memberships to members discovering their own identity, caring for their well-being and craving liberation of ancestral knowledge.
We are currently rebrandied with award-winning Ro and Co Studio & building out our community vision with community strategy &  marketing agency Catalyst Solutions.
Our Founder
Shydeia Caldwell, Founder and CEO
Shydeia Caldwell is a spirit-led guide and shamanic practitioner helping people uncover and embrace their narratives through ancestral healing traditions and well-being practices. Using technology, Shydeia helps Black women uncover and deepen their individual power with remothering, sisterhood and ancestral healing at its core at Black Girl Magik. Through ancestral and spirit connection, Shydeia has helped thousands of people around the world tap into living spirit-led.
Updates

Monetary Contribution
$1,000


Monetary Contribution
$100

Kasmir A Jones
07/17/2019
Monetary Contribution
$100

"The Black Trauma Must Be Healed" Zine
$15

Private Lunch with Founder
$500
Monetary Contribution
Give what you can. Every donation counts and we thank you for your contribution! 
9 Supporters
Select this reward
Rewards
Monetary Contribution
Give what you can. Every donation counts and we thank you for your contribution! 
9 Supporters
Select this reward