BK Reader Presents: The COVID-19 Writers Project
Inspired by The WPA/FWP Oral Slave Narratives, The C19WP is a multimedia archive of first-person narratives around COVID-19.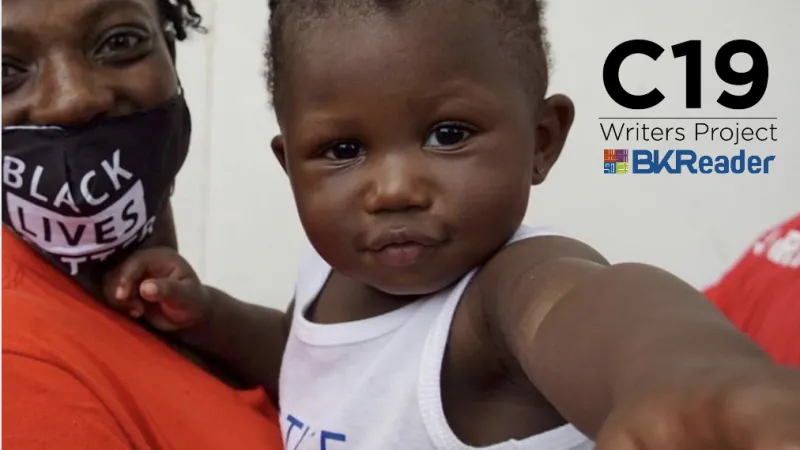 Project Description

Founded in 2013, The Brooklyn Reader (www.bkreader.com) is a community newspaper covering the most underserved and under-resourced neighborhoods across central and east Brooklyn, including Bedford-Stuyvesant, Crown Heights, Fort Greene, Clinton Hill, Brownsville, East New York, Flatbush, Prospect Heights and Bushwick.
BK Reader is the first and only black-owned (and woman-owned) daily community news site in New York State, M/WBE certified to do business with the City of New York.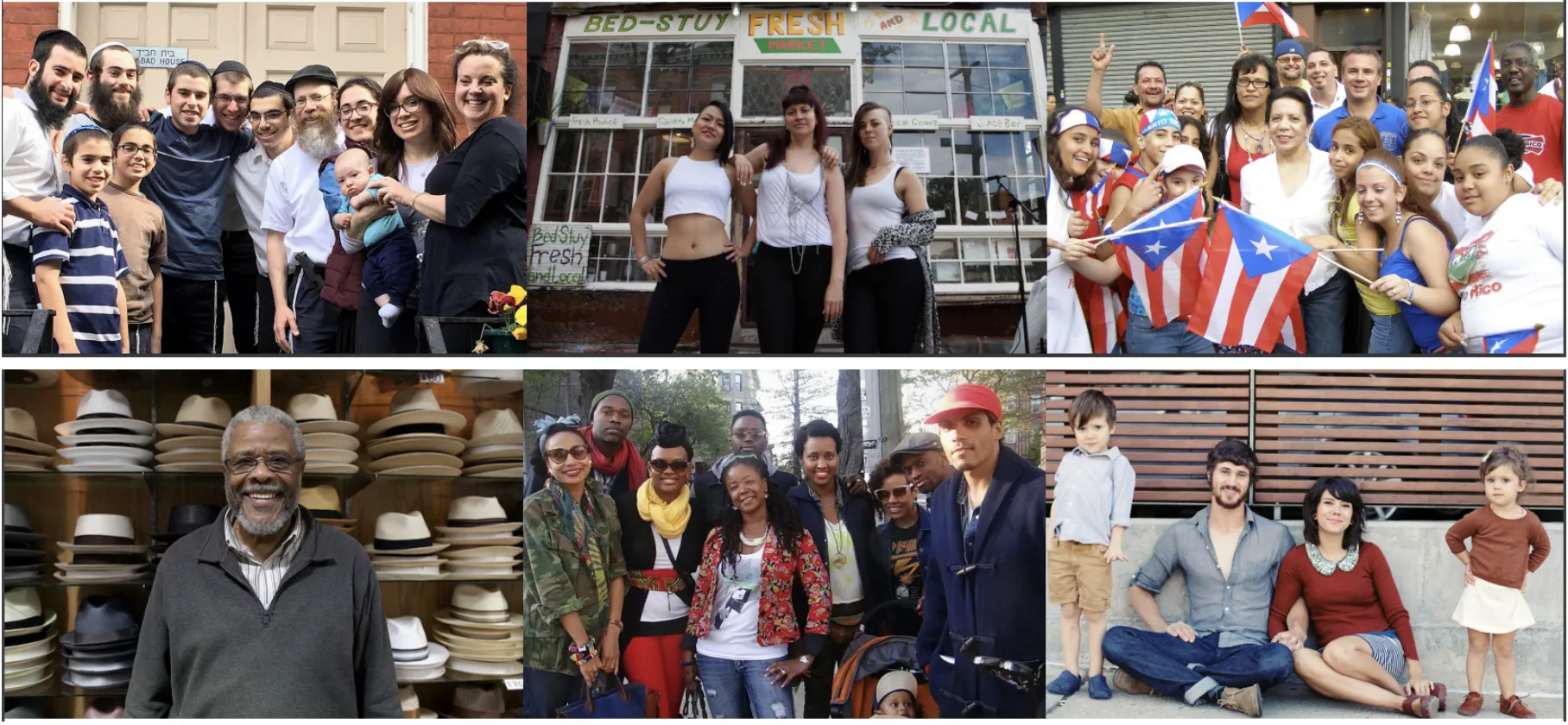 From city and state government officials, to mom-and-pop store owners; from community board members, to public housing residents; BK Reader is Brooklyn's most trusted source for local news and information because it belongs to the community.
"When America Catches the Flu"

As a global community, we are in the middle of the worst health pandemic any of us have every experienced in our lifetime. BK Reader's work has accelerated exponentially, as it is during this time, we turn most heavily to the media for new information and also to the voices of our leaders for the best way forward. 
However, throughout American history, the most powerful, most amplified voices inevitably are often those most removed from the crisis, while the voices of the marginalized and most vulnerable-- the homeless, the sick and the poor-- are turned down, ignored or muted altogether.
This has devastating consequences for minority communities, because when America catches a cold, its vulnerable communities catch the flu. And when America catches the flu, its vulnerable communities die.
As founder of BK Reader, I chose journalism to bring equity and balance to the voices in media. It is also why, following the onset of the COVID-19 citiwide quarantine, BK Reader launched The COVID-19 Writers Project (C19WP), a multimedia documentation and archive of the coronavirus pandemic experience through first-person narratives of Brooklyn residents. 
Inspired by President Roosevelt's WPA Program and Federal Writers Project that spawned the oral slave narratives, C19WP effectively demonstrates the pandemic's diverse effect on Brooklyn's residents by examining how health outcomes are impacted by education, socio-economics and race.
With grant support from The Pulitzer Center, National Geographic Society and the American Medical Association, C19WP captures the voices of everyday residents across all demographics, including  those living on the the margins during this crisis, such as the formerly incarcerated, homeless residents, emergency room doctors, nurse technicians, high school students and an HIV-positive resident, amongst so many others.
The C19WP multimedia has been extraordinary accomplishment which includes:
Ten 20- to 30-min videos (5 hours of footage) on COVID-19 Crisis, Response, Devastation, Awakening and Recovery

Five (5) Essays on COVID-19 Crisis, Response, Devastation, Awakening and Recovery

Twenty-Five (25) Profile Summaries of participants

Five (5) Photo Essays on COVID-19 Crisis, Response, Devastation, Awakening and Recovery
All of the videos can be found on the C19WP YOUTUBE channel, and the full project can be viewed here and here.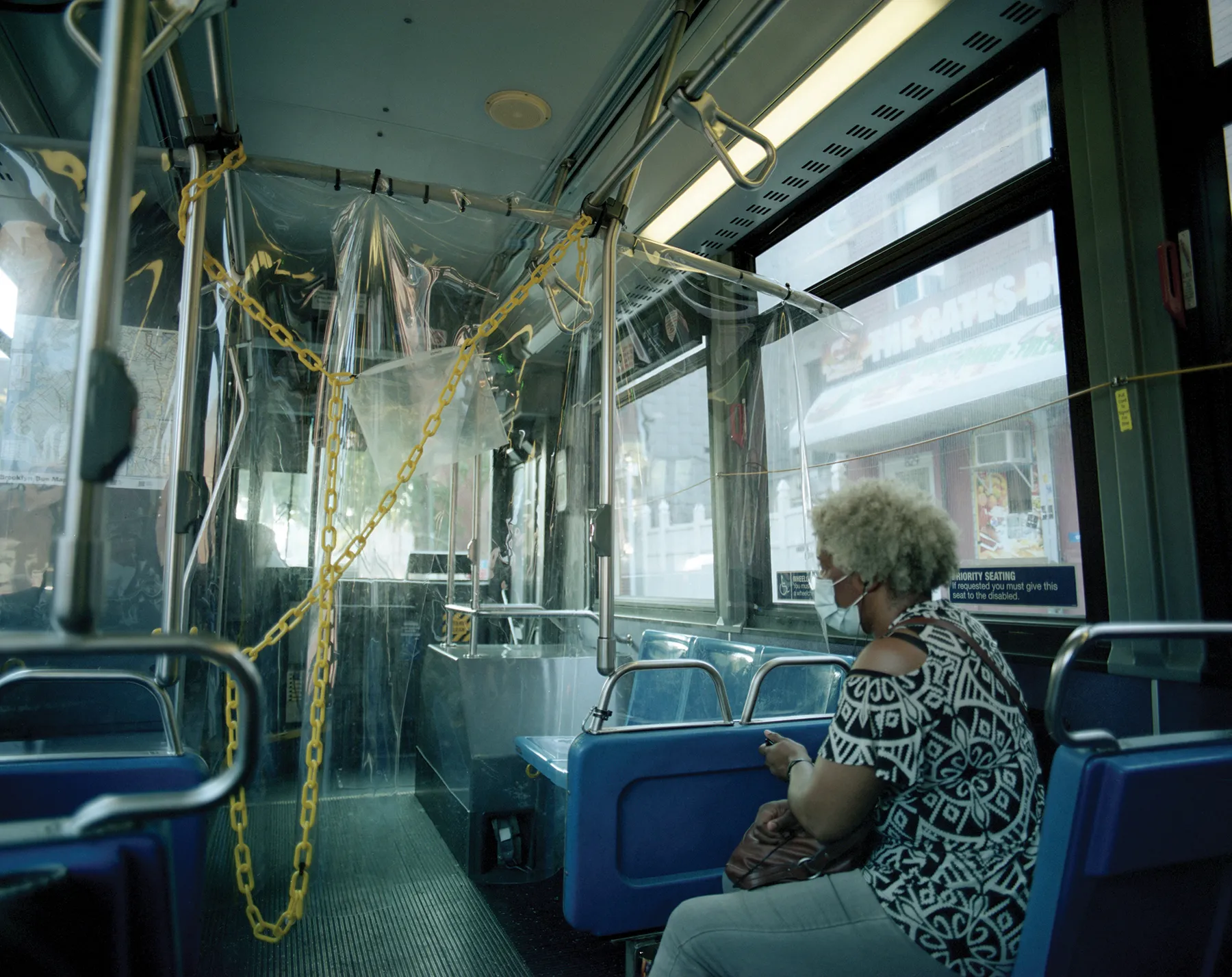 Currently, we are raising funds for The COVID-19 Writers Project (C19WP) to create:
A 90-min documentary (abbreviated and edited from the current 5 hrs of project video footage); and 
An educational curriculum (grades 6-12) around C19WP
This next endeavor will help to amplify the project's work to a much wider audience through the 90-min documentary, aimed at cable tv programming. The school curriculum will provide a roadmap for educators in teaching both first-person storytelling and point-of-view survey and reporting; while developing empathy and leadership amongst young students through exercises in crisis analysis and response.
COSTS
DOCUMENTARY BUDGET
Writing/Storyboarding; $3,500
Production/Direction/Co-Directions; $8,500
10-20 additional hours of Filming (2 cameras); $3,250
Editing/Post Editing: $12,000
Marketing Materials/Pitching: $5,000
Misc: $2,000
Sub-TOTAL  $34,250
CURRICULUM BUDGET
Curriculum development (via Illinois State University); Grades 6-8, $7,000
Curriculum development (via Illinois State University); Grades 9-12, $9,750
Marketing Materials/Pitching: $5,000
Misc: $2,000
Sub-TOTAL  $23,750
TOTAL $58,000
Updates
The Campaign FAQs
Frequently Asked Questions:
Please, replace this example content

yarik 020920211524
02/09/2021

Barbara Futter
02/04/2021


Michio Chassagne
01/27/2021

Stephen Jefferson
01/26/2021


Eisa Nefertari Ulen
01/23/2021
Monetary Contribution
$100
Monetary Contribution
For COVID-19 Writers Project (C19WP) Documentary and Archive
15 Supporters
Select this reward

10.00 USD
Acknowledgement
A shoutout on BK Reader's Social Media Platforms
0 Supporters
Select this reward
25.00 USD
Small gift
A shoutout on BK Reader's Social Media Platforms; and A BK Reader keychain
3 Supporters
Select this reward
50.00 USD
Two small gifts
 shoutout on BK Reader's Social Media Platforms and A BK Reader mask
4 Supporters
Select this reward
250.00 USD
Three small gifts
A shoutout on BK Reader's Social Media Platforms; A BK Reader mask; A BK Reader T-shirt and keychain
0 Supporters
Select this reward
1,000.00 USD
Credit Inclusion
A shoutout on BK Reader's Social Media Platforms; A BK Reader T-shirt; Inclusion in documentary credits
1 Supporter
Select this reward
5,000.00 USD
Co-Producer Credit
A shoutout on BK Reader's Social Media Platforms; A BK Reader T-shirt; Co-Producer credit in documentary
0 Supporters
Select this reward
Rewards
Monetary Contribution
For COVID-19 Writers Project (C19WP) Documentary and Archive
15 Supporters
Select this reward

10.00 USD
Acknowledgement
A shoutout on BK Reader's Social Media Platforms
0 Supporters
Select this reward
25.00 USD
Small gift
A shoutout on BK Reader's Social Media Platforms; and A BK Reader keychain
3 Supporters
Select this reward
50.00 USD
Two small gifts
 shoutout on BK Reader's Social Media Platforms and A BK Reader mask
4 Supporters
Select this reward
250.00 USD
Three small gifts
A shoutout on BK Reader's Social Media Platforms; A BK Reader mask; A BK Reader T-shirt and keychain
0 Supporters
Select this reward
1,000.00 USD
Credit Inclusion
A shoutout on BK Reader's Social Media Platforms; A BK Reader T-shirt; Inclusion in documentary credits
1 Supporter
Select this reward
5,000.00 USD
Co-Producer Credit
A shoutout on BK Reader's Social Media Platforms; A BK Reader T-shirt; Co-Producer credit in documentary
0 Supporters
Select this reward