Help me reach my ambition as a fashion designer
Help this 23yr old girl from India, having the talent to make couture type dresses start her own fashion boutique and help others.
Project Description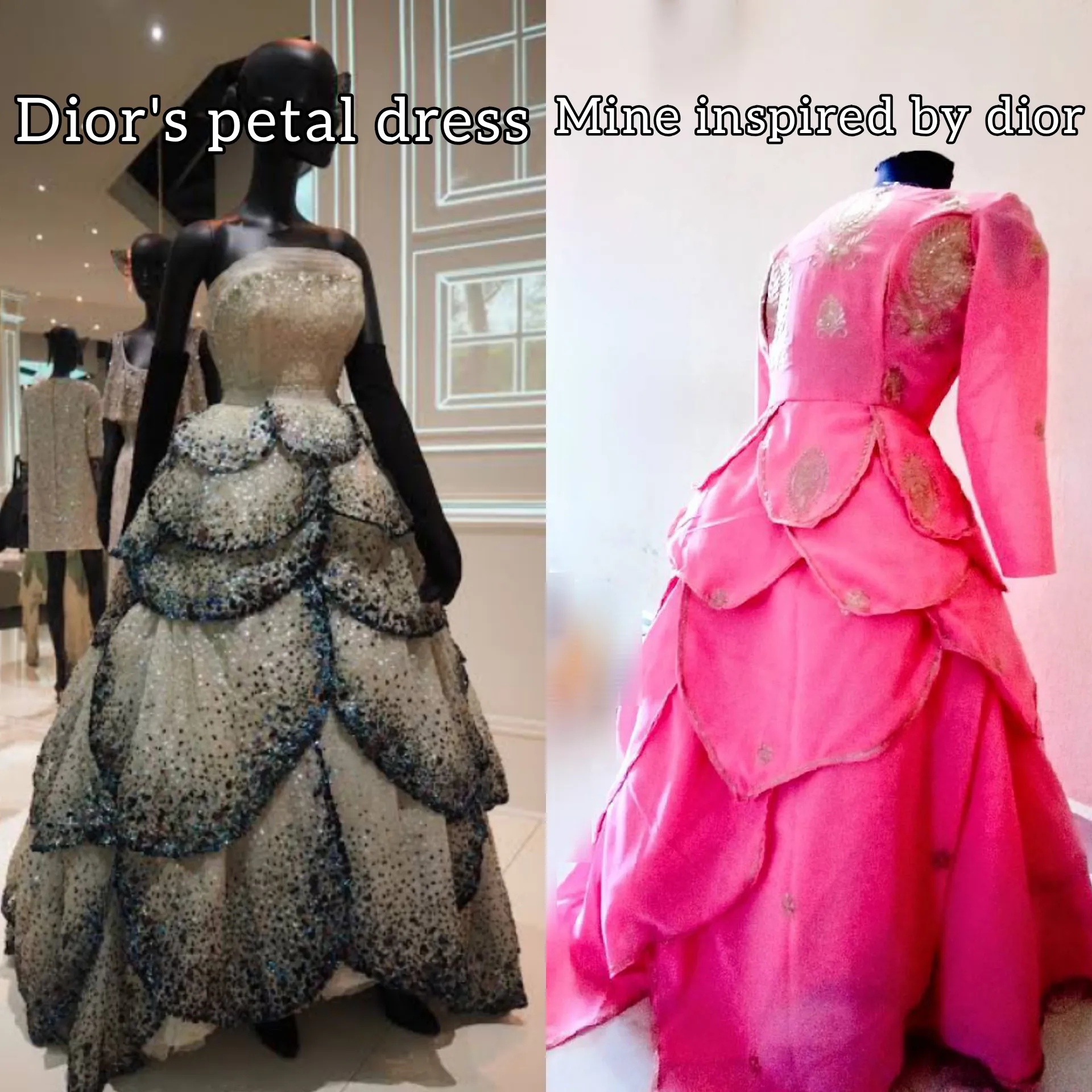 My passion is to achieve as a strong empowered girl in  fashion designing and establish my own high end couture boutique and to help other girls who are in my status or worser just as the way you all helped me. Since my childhood its my ambition to become a successful fashion designer and establish my own couture boutique.
There are several women and young girls in India not having proper clothing. Throughout this career, i will insha'Allah help them and let them know thankfully its you all who led me and them this way.
I'm going through poverty. I don't have anyone as relatives or friends to help because my parents are love marriage. My family consists of me and my aged dad(55yrs) and mom(52yrs). My parents are working with a push vehicle on road side platform. We don't own a house and hardly affording to pay our rents and bills. Buying debt will only increase more problems since we don't own any land, riches property nor have any guaranter neither have even a small piece of jewels. I want to solve this. Insha'Allah Save me my family and other girls who are going through hardships.
I can make high end couture type dresses so im planning on a big scale targeting a good number of customers from VVIPs, VIPs,stars, celebrities, politicians, public figures and high society people and high end richest people, richest, middle class and poor and severely poor people. For all of them i would be happily providing my clothing as of their favours with the best quality clothing with the amount they can afford Insha'Allah.
My idea is to use my knowledge in fashion and start a high end couture fashion botique where i can make ready to wear and made to fit couture clothings.
I have studied my diploma in fashion designing via Alison which is a free course since i cant afford to go to paid institutes. Since fashion designing was my passion from childhood I used to sew dresses with my hands since young.  Joining the the course i find it really easy and with total indulgence and my heartily dedication towards creating to make any type of dresses including plus sizes. I have my own designs and fashions and also create it with my imagination.
Although im single handed going with this Insha'Allah i can hire girls who are talented but dont get the chance to success due to lack of help.
Really helpful and kind hearted each donor is much needed for my career. As a girl with talents but couldn't improve in life, your donations are very needed for me. By your donations Insha'Allah I'll live as a respected girl in this country where girls are not respected. Insha'Allah when i become successful I'll give back the donations you all gave me, if you wanted me to give to someone of your favour I'll give them, or if you wanted to provide the girls over here I'll give them in your permission. As you all came forward for my wellness Insha'Allah Allah will give you all wellness and fulfillments in your life. Insha'Allah you'll witness it.

Thank you all and you all will be always loved.

My details are in my mother's name: Nashya Abdul Rahman

1) Bank and stripe details

2) Facebook page

3) Pan number

4) Email id.

Some of the designs that i made with affordable materials:
Mannequin I made with scrap fabrics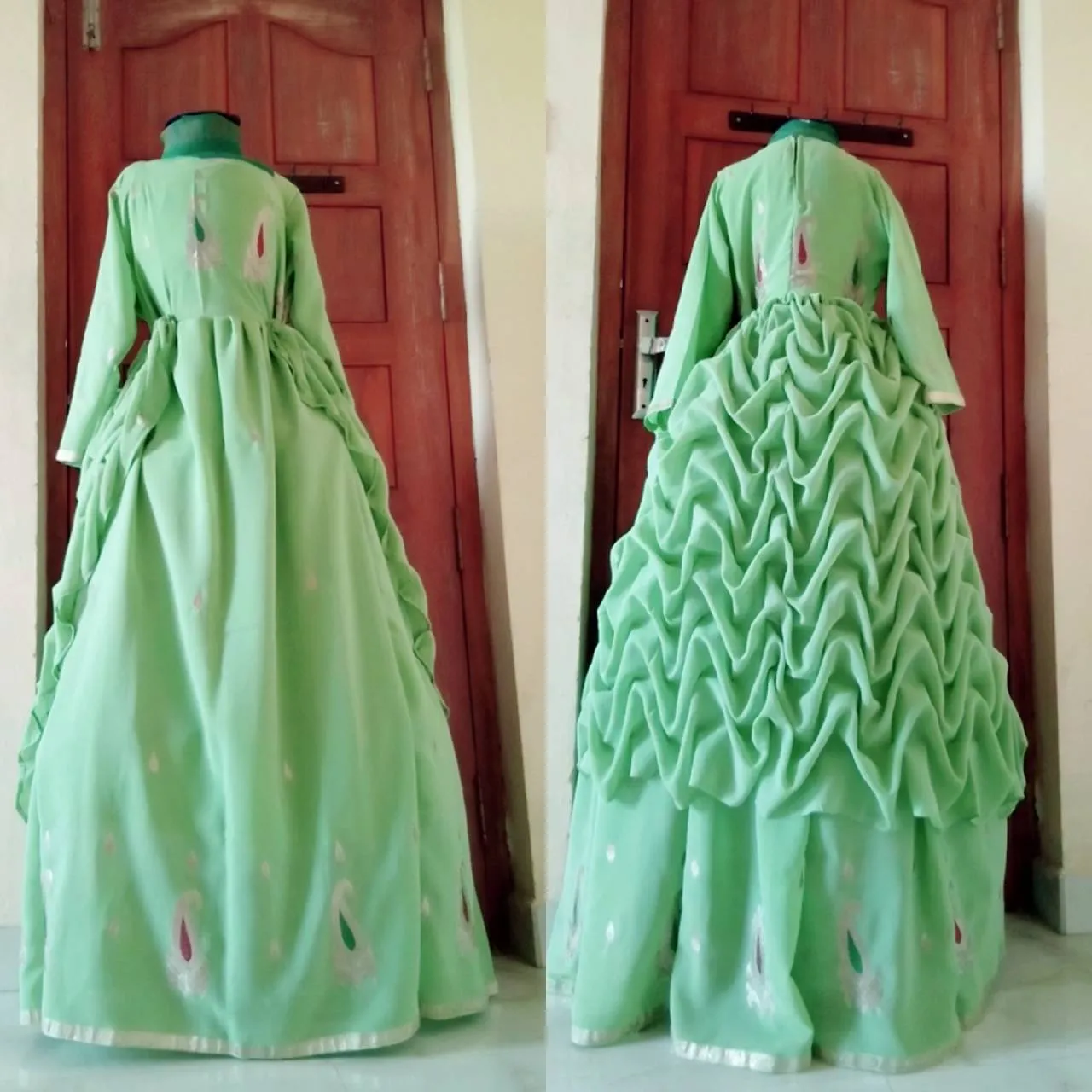 A ball gown with handsmoked train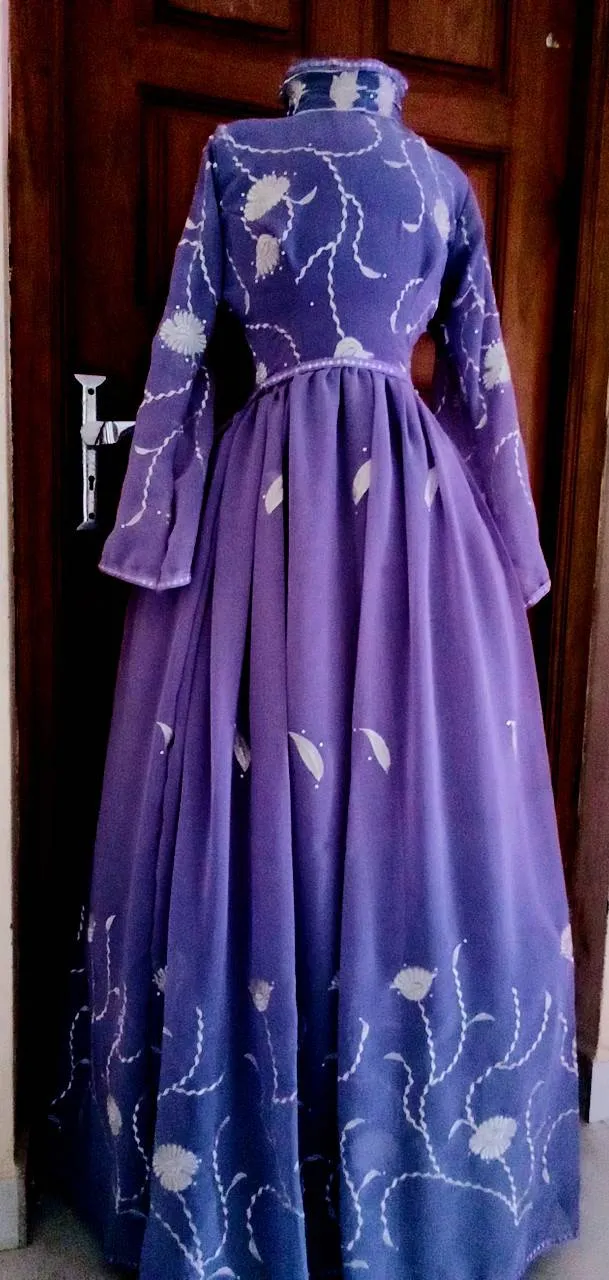 Updates
The Campaign FAQs
Frequently Asked Questions:
Why would you need $75000 for a boutique? 
I want to buy our own property my own boutique not rent it because since childhood i haven't had anything of my own. Me and my parents haven't even had our own house. In the rental houses we had been the house owners always came up with conditions like me and my parents wouldn't get any basic house needs of the home , no one are allowed to come and go easily in our home, water, electricity are only available when the house owner provide it from time as their wish. and always they would come yelling and scolding for delayed of rental due to short income, when they wanted we need to vacate they wouldn't even care the tenants condition we used to stand on road rain or summer, the house owners torture is too much in India, untill now me and my parents are experiencing these situations and I'm so done of it. So this time im looking forward to own this boutique. So that i don't have to go undere someone's conditions and tortures anymore. This way I'll attain my full freedom of my ambition peacefully. So help me to achieve.
1.00 USD
Donate just a dollar! That means a lot!
0 Supporters
Select this reward
Monetary Contribution
0 Supporters
Select this reward
10.00 USD
Thank you for reaching me out
I'll be thankful for every of your donation
0 Supporters
Select this reward
Rewards
1.00 USD
Donate just a dollar! That means a lot!
0 Supporters
Select this reward
Monetary Contribution
0 Supporters
Select this reward
10.00 USD
Thank you for reaching me out
I'll be thankful for every of your donation
0 Supporters
Select this reward