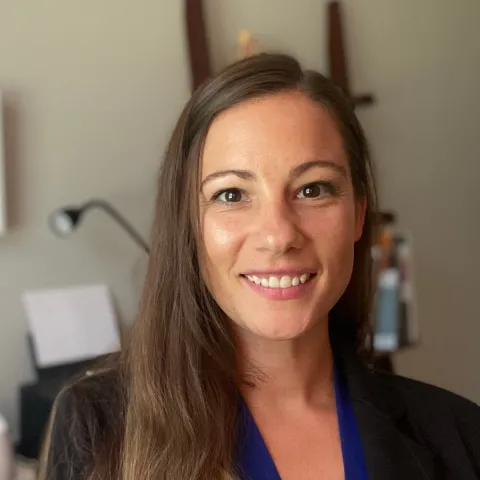 Katie Santoro, River City Virtual Assistants, LLC
Intelligent Assistance
River City Virtual Assistants was founded by Katie Santoro in 2020 at the height of the global pandemic. Katie suffered burnout from her career in 2019, and left to heal and run her first business, a yoga studio. When the pandemic forced her to close her yoga studio she pivoted and began an new path. She took her years of experience in the legal and insurance industry, blended it with her experience running a small business, and began assisting clients in a wide array of industries with everything from basic admin tasks, to marketing and website building.
Katie's vision was to grow RCVA by adding others like herself who wanted to find work/life balance between household responsibilities and career aspirations. She now has a team of like-minded women who work virtually to keep their skills relevant, while allowing them to take care of their families and households.
RCVA is dedicated to providing reliable, consistent, and intelligent assistance. Each assistant is college-educated and brings experience from diverse career backgrounds. RCVA is also committed to providing meaningful employment at a living wage to individuals within the USA.
Not seeing the service you need?
FAQ
How does this process work?
After your free consultation, you are matched with an assistant based on skill set and personality. The onboarding call is conducted with your dedicated assistant and Katie of River City Virtual Assistants. After that, your assistant is the direct contact that you will work with one-on-one.
Do you train your assistants?
 Yes, We provide ongoing training (at our expense) to help our team members uplevel their skills, and we have regular coaching calls with our team members to problem-solve and brainstorm. We train your assistant to be an assistant so that you don't have to.
Do you offer other services?
Yes. We specialize in course building on platforms such as Kajabi and teachable. We also have specialists to assist in HR, business development, and operations management. These can all be done at an hourly rate or on a project-by-project basis.
 The company is based in Richmond, Virginia, but being virtual allows us to be anywhere! We also have team members in Texas, Illinois, and Arizona.
Do you employ your assistants?
Yes. After their initial 30 day period, they are employed by River City Virtual Assistants and offered benefits. It was important to Katie to create employment for women and provide benefits, as she knows all too well from her past that women stay in jobs and relationships that are unhealthy just for access to health insurance. This also allows us to train them as our employees, and it creates loyalty. We have very little turnover.
Yes! Our packages are minimum blocks of 5, 10 or 20 hours a week. We set these minimums because our assistants "time block" their dedicated time for you into their day so they can be available to you. If you need a couple of extra hours for a project or a busy week, we can add on at an hourly rate as needed.
Can I keep my assistant for more than 30 days?
Yes! Many of our clients have been with us for years.
Will my assistant work for other clients?
Sometimes. Our team members are allowed to work anywhere from 5 - 30 hours per week, and we assign them dedicated clients to fill the hours they desire. We do not allow them to "job stack" or try to multitask with multiple clients at once. When they are in their dedicated time block for you, they will not be working on other client matters.
Yes, please ask if you need them!