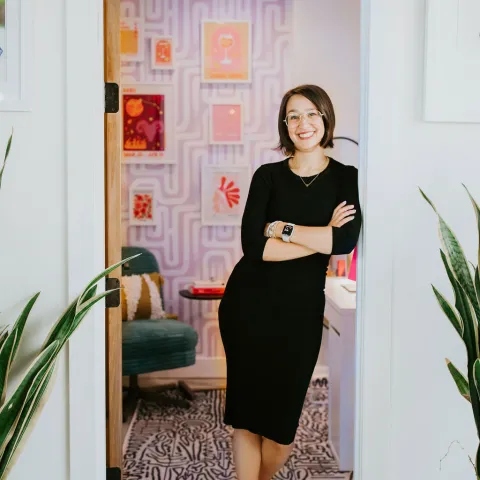 Jordyn DiOrio, JDP Consult
JDP Consult Co
JDP Consult's services transform the way fast-growing businesses operate by offering innovative systems and strategies so they can focus on scaling  instead of being stuck in the day to day.  
JDP Consult was created in 2020, by Jordyn DiOrio (formerly known at the Pyrite Project), as a way  to transfer her serial entrepreneur experience of scaling businesses into essential services business owners can benefit from.  She founded multiple companies, one of which was venture capital backed and scaled to six figures.  Alongside her own ventures, she spent time in corporate america leading major acquisitions and communications for a publicly traded technology company. 
JDP Consult understands making the decision to hire someone to lead operations is complex and multi-layered.  The organization needs to be ready to make a change, or the project is likely to get stuck in the same resistance that gums up  processes.  
There are three indicators that an organization is ready: 
The leader/leadership is trapped in the day-to-day but ready to accomplish something new
The owner doesn't have a clear vision of where the business is going
The company is trying to make more money
If any or all of the above resonates, the business owner is in the right position and frame of mind to bring in JDP Consult. 
Not seeing the service you need?
FAQ
Where are you based out of?
From Chicago originally, but currently working remote in Minneapolis, Minnesota. I do work from different cities for months at a time as well.
 
What are the other ventures you started?
Besides my consulting firm, JDP Consult, I have launched two other ventures, MEND Jewelry and Founders Collaborative. MEND Jewelry is my retail brand that connects natural gemstones and crystals to women through simplistically designed jewelry. This venture has been around for five years receiving venture capital within its first year. MEND Jewelry has been in 30 stores nationally partnered with Nordstrom, Anthropologie and Madewell.
Founders Collaborative is co-owned retail brand that believes in elevating women owned businesses. It has been around for four years with two different retail locations in Minneapolis.
What's your working style?
I bring a lot of energy and enthusiasm to every client I work with. Communication and organization are my love languages. I will always be transparent about challenges, wins and expectations. There are two guiding principals when working with me: Nothing is EVER that serious and everything can be figured out.
What areas do you specialize in?
At JDP Consult Co, I provide a breath of experience in marketing strategy, operational assessments and business strategy. AKA, I'll help you reach your customers, create a more efficient business and help you elevate as a leader of your company.
Once you have selected the service package you are interested in, we will schedule a 15 minute consultation call to help guide you on which services fit your needs. Once we agree on timing and services, I will send a contract for both parties to sign off on. Then a kick-off date will be scheduled.
How do I know which services I need?
Not sure where to start? Send me a message and I will schedule a 15 minute consultation call to help guide you on which services fit your needs.