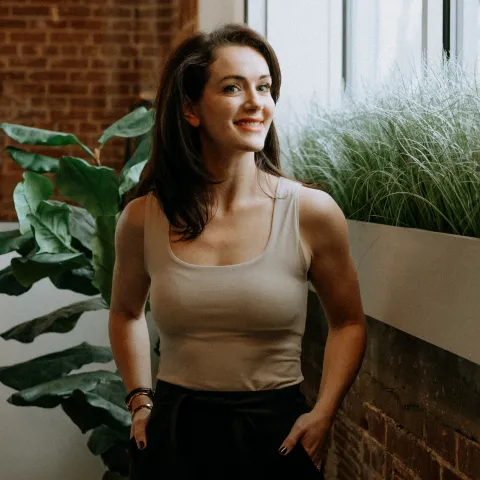 MK Lazic, Elevate
When one speaker says the same exact thing as another speaker, but only the first speaker gets repeated - that's the one we coached.
You're sitting on a goldmine of a skill you've never been properly trained to leverage - your communication. Enough trial and error, awkward rambling and shaken confidence in the face of a challenging question or objection. Let us help you have the influence you were designed to have in every conversation. At Elevate, we turn "talkers" into memorable Communicators; "sellers" into long term Client-Partners; and Leaders into the most influential version of themselves. Blending tactical strategies with mindset shifts, the Elevate Way is an accelerated path to up-skill your sales conversations, fundraising pitches, tricky performance reviews and much more. The result? Increased presence and memorability in front of any audience. Why does that matter? Because what gets remembered gets repeated, and you - my friend - are worth repeating.
Not seeing the service you need?
FAQ
How do I know Coaching is right for me?
Anyone chasing greatness has a Coach. In fact, most have many Coaches. Athletes, politicians, singers - the list goes on! If they have multiple Coaches, you deserve at least ONE.
Is there a difference between Package 2 and Package 3?
Yes! Think of the Communication Coaching (Package 2) as all-encompassing Communication Skills Training that can be applied in a variety of venues including presenting, networking, self-talk and even relationships. It's foundational and critical to understanding how you occur to an audience of one of one thousand. The Leadership Coaching (Package 3) more heavily focuses on clear, compelling communication as a way to motivate, influence and persuade in the business environment only. Those sessions build to create a sound communication style that suites the Leadership preferences of the Coachee.
What happens after I sign up?
Within 24hours of signing up for your Coaching Package, you'll receive an email to use a personalized link to schedule our sessions. There is no required prep ahead of your first session though you can feel free to send me any materials you might have crafted toward a speaking engagement you want to discuss!