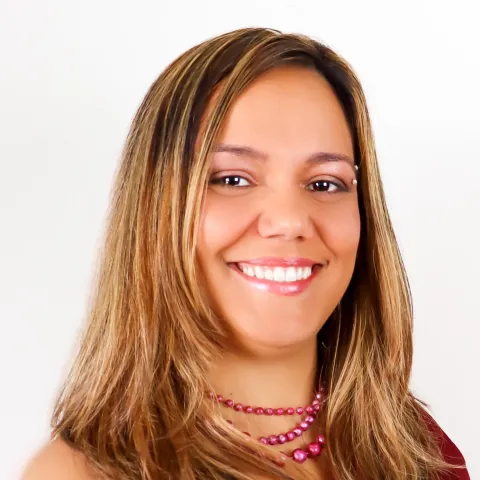 Joana Tudela, Culturizing Access, LLC.
Increasing Access to Quality Services for the Latinx & Limited English-Proficient Communities
Culturizing Access was created with the immigrant in mind! I'm a Luso-American Latina with more than ten years of experience in healthcare, education, public health, and D&I. As a former Limited English-Proficient (LEP) immigrant, I understand firsthand the struggles of language and cultural barriers when trying to fulfill basic needs. Because of this, I created Culturizing Access with a mission to increase access to quality services for the Latinx & LEP communities. I work with organizations that want to service these populations in a way that not only reaches them in their preferred language but that appreciates their cultural values and needs.
Did you know that If the U.S. Latino market were its own country, it would be the 8th largest economy in the world and the largest Latino market in the world, larger than Brazil and more than twice the size of Mexico? As a business owner, you don't want to miss reaching Latinos! Let's work together to ensure your services and products are ready to break into this market.
Not seeing the service you need?
FAQ
HOW DO I KNOW IF YOUR PACKAGES ARE A GOOD FIT FOR MY BUSINESS?
DO I HAVE ACCESS TO SUPPORT AFTER OUR FIRST MEETING, DURING PRODUCTION, AND AFTER I RECEIVE MY PRODUCT?
Absolutely! Feel free to shoot us an email with any questions you may have.
WHAT IF I WANT TO ADD ITEMS TO MY PURCHASE?
Our services are fully customized, and we will work with you to add any product or service you need to prepare your services for the Latinx community.
WHY NOT TRANSLATE MY WEBSITE USING A PLUGIN OR GOOGLE TRANSLATE?
Although it might seem like a good idea (it's simple, free, requires minimal effort, etc.), this approach has several issues. Machine translators (MT) translate words, but what about the colors, pictures, and cultural references? Moreover, most plugins and MTs do not sound like native speakers would write.
WHAT MAKES YOUR TRANSLATIONS AND LOCALIZATION SERVICES DIFFERENT THAN THE REST?
Our services provide high-quality, human translations that are culturally appropriate, backed by our 100% satisfaction guarantee. Before we start our 5-step translation process, we save you money by providing you with a thorough assessment of your current needs, so you only translate the essential information for your audience. We also create a translation memory for your business that ensures repeated information and phrases are only translated once and the same way each time, ensuring accuracy and consistency throughout your content.
 
DO YOU OFFER OTHER SERVICES TO HELP MY BUSINESS REACH THE LATINX COMMUNITY?
Of course! The packages you see here have been created specifically for the I Found Women entrepreneurs, but we understand that your needs are particular and might need customization. We can start with these packages and move into add-ons as you please.