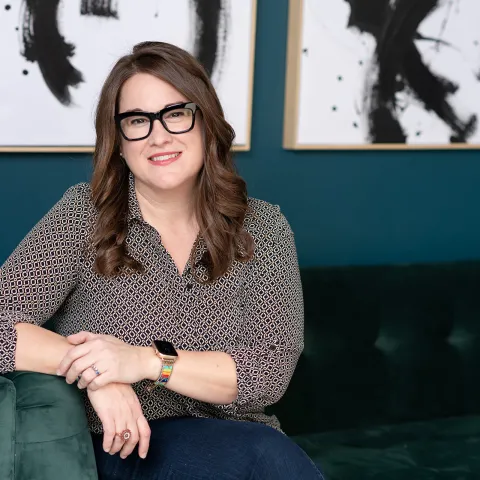 Lindsey Miller, Content Journey
Consistent and Strategic Content that Drives Leads for Your Business
Content Journey is an SEO and content creation company different than others. Every single content plan we create starts with research. We deep dive into your online presence and customer acquisition and find ways to reach new customers through consistent content.
After our research is complete, we spend time creating the plan, and then every month, you get custom content delivered. PLUS, social media posts to promote your content, lead magnets to collect leads, and emails to continue driving engagement and sales.
At Content Journey, we believe your customers are on a path, and we want to help you create a holistic solution that keeps them coming back to you.
When your business grows, we win.
Not seeing the service you need?
FAQ
How quickly will we start seeing results?
Content is definitely a strategic game. We have some clients who start seeing more traffic around 30-45 days and others that have taken longer than 90 days. BUT we create our plans strategically so that the first posts that we publish are designed to be keywords that are real opportunities for your business and go after higher traffic, "harder" keywords later in the plan.
What does "research" mean?
We create a seedlist of SEO keywords and use a combination of tools to add as many keywords for your business as possible. From this list we look at search engine data and prioritize keywords based on several metrics. These metrics balance search numbers with ease of "winning" the keyword. We also view your competitors and words they rank for and look for opportunities for advancement.
Do you publish the blog or page to my site for me?
Yes, your Guide will put your blog post in the admin area of your site. Adjustments to ensure it is optimized for the keyword we are targeting. We add photos and make the process as easy for you as possible. You can choose to publish the post on your schedule, OR we can schedule it for you after we receive your approval.
Do you offer other services?
We try to do our customers a service by providing great content driven by strategy that will start earning them organic traffic. We can do (and in many cases recommend) a full SEO audit. This way, we can start our work by ensuring that other SEO components are working right. This would include technical components and off-site competitors, and current keyword rankings.
The basis of a successful Google Ads strategy is built from keyword research, so this is something we do for clients. We also offer email or newsletter writing, case study, lead magnet creation, and ghostwriting books for those looking to publish!
How can I contact you prior to making a purchase?
Right here through IFundWomen, we are proud community members and look at our inbox frequently. You can see more about us at Contentjourney.com