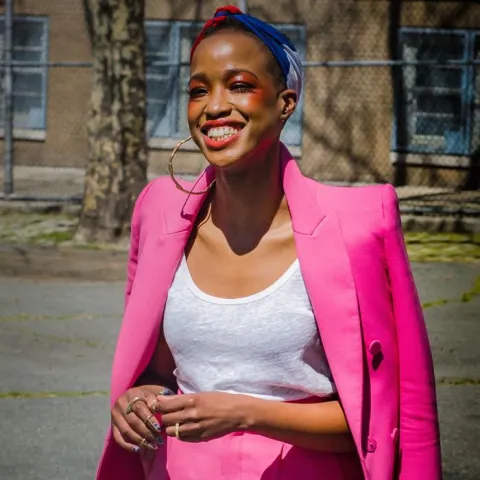 Ruth Jean-Marie, The August Consulting Group
Experienced Consultant and Business Growth Expert
The August Consulting Group is a social impact consulting firm whose goal is to increase the good in the world by being technical and effective. We consult with individuals, businesses and governments to do good, better and have five years of experience. In that time have worked with government, small businesses, community based organizations and major brands to create effective processes, execute thoughtful programming and build growth strategies. Our consulting is hands on and intimate and we pride ourselves on taking businesses through to execution.
Not seeing the service you need?
FAQ
May you explain more about your deliverables and time table?
Some of services we offer are over a period of time. The delivery time is in relation to the last meeting. All services are followed up some sort of written report of what was discussed and next steps. The delivery time for this document is 24 hours.
Do you meet in person or via video chat?
If you prefer to meet in-person and are in the New York City area, email us and let it be known. We love to meet with our clients and community face to face while also valuing the convenience and safety of video chat. It's up to you!
Do you offer additional services?
Absolutely! We offer an array of services and you can put us on retainer. We also offer curated packages for you and your business. The best way to create something unique for you is to set up a 15 minute consultation. Email us! We answer all emails within 24 hours. You can also schedule a consult via our online scheduling tool: https://calendly.com/rjean-marie/
I'm interested in workshops or group consultations about what you've described. Is that something you can do?
Yes, we can host workshops about the topic that is most pressing to your business. Some examples include how to do good and doing good as a business. These will be recorded and shared with you and your business. Please inquire by emailing us.
I'm just starting out. How can I still utilize your services?
We work with businesses at every stage and have a number of packages for start up businesses. We love growing with you.
Why is there a sneaker in your portfolio?
We co-created a sneaker with Nike! It's one of our most exciting endeavors and we're still so proud of it. 50% of the proceeds went work done in Leogane, Haiti.
We mirror many of the communities your business serves. We have a ground level outlook and with over 18 years of work experience have been able to identify and address, often overlooked, problems. Our work ethic is impeccable and we sweat the small stuff. But, most of all, we care about the results your business gets. This is why we include a 30 minute post-execution call in all of our services. Our consulting is not just about giving advice, it's about being strategic and making things happen.