Let's get the SPA-RTY BUS rolling !!
Spoil Me Pretty Mobile Spa LLC. will be an enchanting mobile kids' spa/event space that combines fun and fabulousness.
Project Description

Hi There👋🏾
Thank you for taking the time to explore our exciting crowdfunding campaign! We're thrilled to introduce you to our passion project - a Kids Mobile Spa and Event Space. With over a decade of experience working with children as a certified teacher, I've seen firsthand the joy and delight they find when being celebrated. Now, I'm on a mission to create a unique and unforgettable experience for kids; especially those who tend to be within marginalized communities. Creating a safe space ALL children is the goal🥳
My Vision:
Imagine a world where children can experience the thrill of spa days, birthday parties, and celebrations right at their doorstep without any setup or cleanup required.  Services will include kid-friendly spa treatments, mindfulness activities, and social-emotional learning programs, all designed to promote positive self-image, confidence, and resilience. By investing in their mental and emotional health, we hope to empower kids to lead happy, healthy, and fulfilling lives.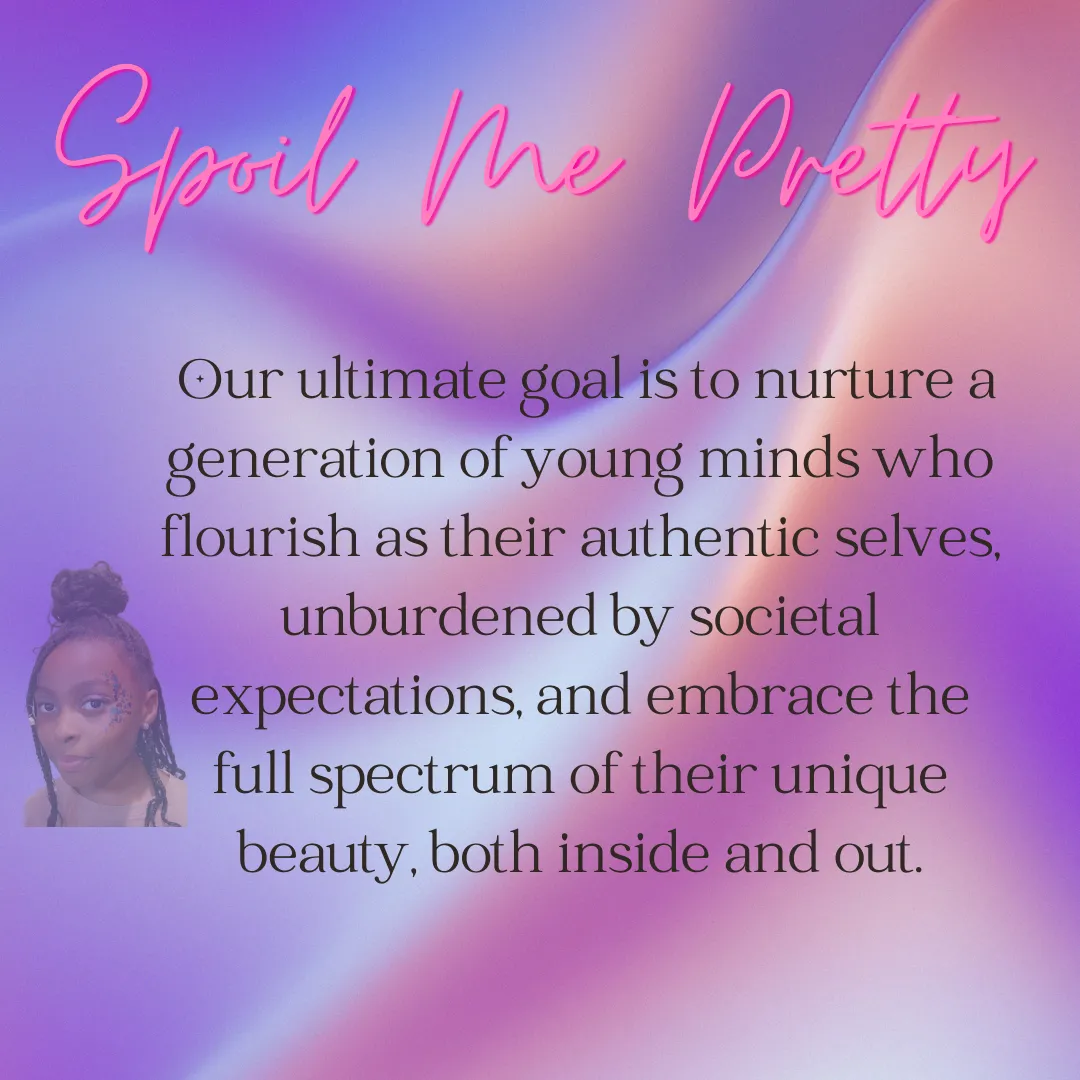 Why I Need Your Support:
Creating a mobile spa and event space is a dream I've been nurturing ever since the pandemic shifted our lives and I struggled to find exciting ways to celebrate my daughter's birthday.  However, turning this dream into a reality is no small task. Here's where your support can make a world of difference:
1. **Equipment and Supplies**: We must acquire all the necessary equipment and supplies to set up our mobile spa. From eco-friendly makeup to organic skin care products, your contributions will help us provide the best experience possible.
2. **Vehicle Retrofitting**: We're converting a vehicle into a state-of-the-art mobile spa and event space. Your support will fund the necessary renovations, ensuring the space is comfortable and safe for kids.
3. **Training and Certification**: Safety and comfort are our top priorities. Your support will help us hire and train experienced staff, ensuring that all kids enjoy a safe, delightful experience.
4. **Marketing and Outreach**: To reach more children and families, we need to invest in marketing, including a professional website and social media campaigns. Your support will help us spread the word about our unique services.
5. **Insurance and Legal Compliance**: To ensure that all activities are conducted safely and in compliance with local regulations, we need to invest in insurance and legal services.
Van renovation:                               $35,000

Bus supplies:                                    $10,000

Marketing and outreach:               $5,000

Insurance and permits:                  $5,000
Benefits for Kids and Families:
By supporting our campaign, you're not just helping us achieve our dream; you're enriching the lives of countless kids and families. 
Conclusion:
By supporting Spoil Me Pretty Mobile Spa LLC.  you're helping us uniquely celebrate children and alleviate the stress of event planning from parents and guardians, one spa-rty time. Your contributions will empower kids to embrace self-care and creativity in a fun and educational way. Together, we can make a significant difference in the lives of children and families in our community.
Join us in making this dream a reality. Your support will have a lasting impact, and we're incredibly grateful for your help. Let's bring smiles, laughter, and unforgettable moments to the faces of children everywhere.
Thank you for being a part of this exciting journey with us!!
-XOXO
Glamfairies🧚🏽
Updates
The Campaign FAQs
Frequently Asked Questions:

Monetary Contribution
$135

Monetary Contribution
$100

Monetary Contribution
$40

Monetary Contribution
$25
Monetary Contribution
4 Supporters
Select this reward
Rewards
Monetary Contribution
4 Supporters
Select this reward